For more than 20 years the World Ski and Snowboard Festival has brought together snow sports, music, arts and mountain culture in the largest festival of its kind in North America. It also marks the end of the snow season in Whistler and it sends it off with a bang.
New for 2018 is the partnership between Whistler Blackcomb and Gibbons, created to host this important community event. Mark your calendar for April 10-15, 2018 and welcome the return of a legendary ski race along with crowning snowboard champions, reveling in the creativity of filmmakers, photographers, thought-leaders and artists and finally soak in the sounds of musicians and DJs that all make the WSSF the year-end event you can't miss. No other festival brings together these different facets of snow sport and culture to the degree WSSF does.
Here's what's new, making a comeback, and simply unmissable at WSSF 2018.
SAUDAN COULOIR SKI RACE EXTREME
---
When: Friday, April 13, 2018 & Saturday, April 14, 2018
Where: Blackcomb Mountain
The Saudan Couloir Ski Race Extreme returns to WSSF 2018 after a 20+ year hiatus. The race, which started back in 1987, is the steepest ski race in the world and the stuff of legend and lore in the world of snow sports. The 2018 iteration of the race is set to be a festival highlight, and with registration open to the public it promises to bring a mix of competitors to the table, from the world's top pros to amateur athletes ready to test their mettle on this infamous course.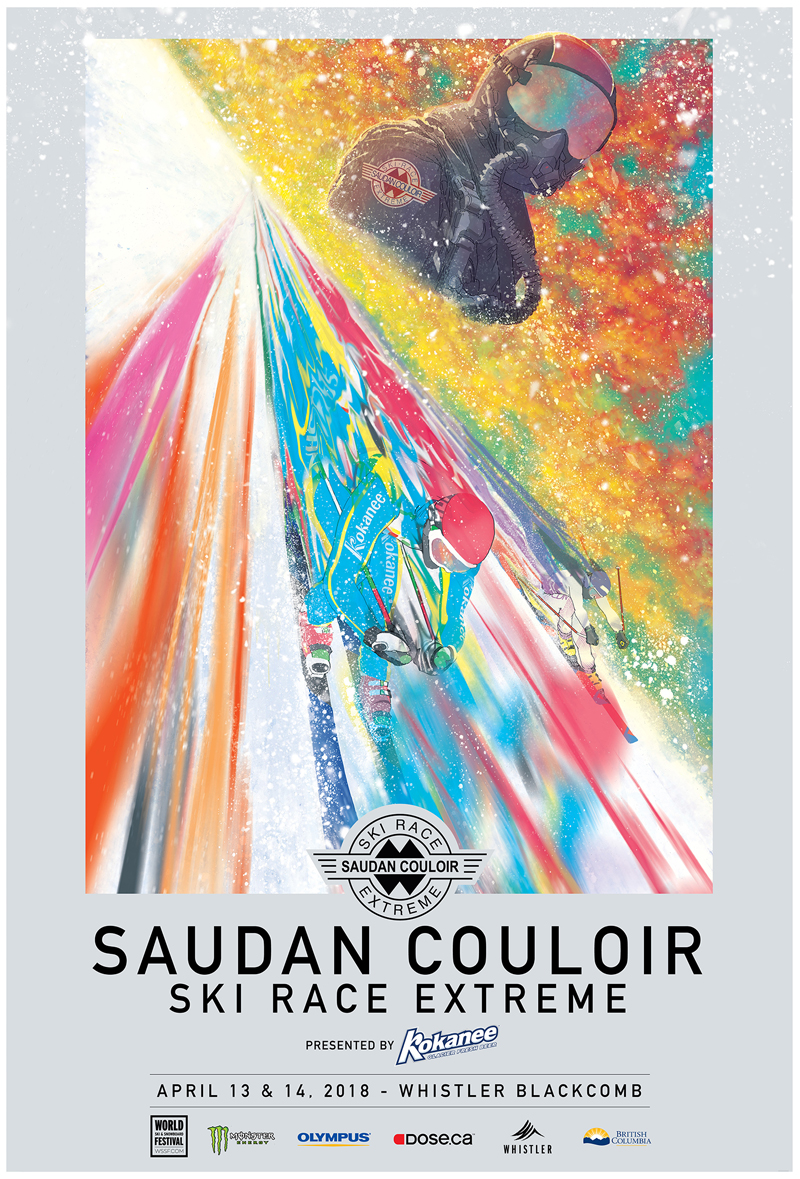 Saudan Couloir Ski Race Extreme
MONSTER ENERGY BOARDERSTYLE WORLD CHAMPIONSHIPS
---
When: Friday, April 13, 2018 & Saturday, April 14, 2018
Where: Blackcomb Mountain
Boarder-X meets big air, with four riders racing head-to-head on the hunt for points from judges and the fastest time, the Monster Energy Boarderstyle is a perennial favourite at WSSF. This year it's the finale of the tour, meaning spectators will get to see world-class snowboarders throw down in the high-energy spectacle of music and action they know and love, then watch the World Champions be crowned.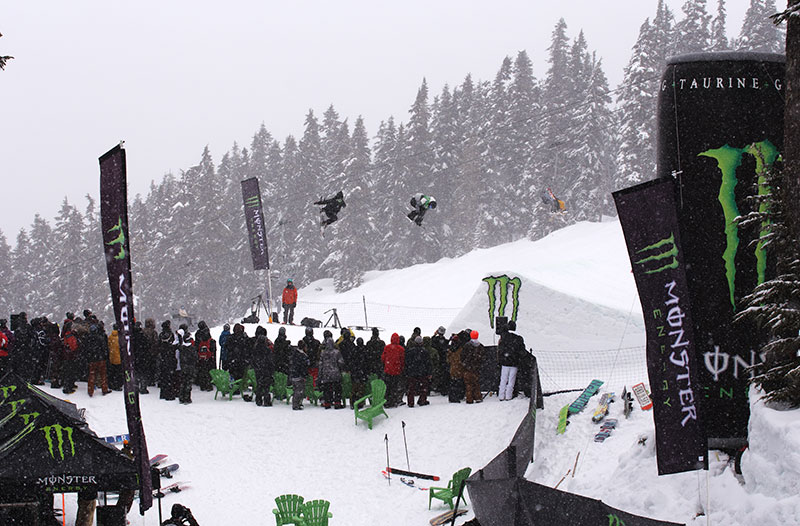 Monster Energy Boarderstyle World Championships
BIG AIR
---
When: Friday, April 13, 2018 (Ski) & Saturday, April 14, 2018 (Snowboard)
Where: Skiers Plaza (base of Whistler Mountain)
One of the signature events at WSSF, Big Air carries on Whistler's longstanding tradition of staging one of the world's best big air shows. This year, Big Air Ski and Snowboard competitions will be taken to the next level with A Tribe Called Red and Jazzy Jeff performing while the athletes give it their all. Traditionally, a crowd well-over 10,000 deep turns out to witness the magic of Big Air, as some of the best riders show what progression looks like and lay it all out on the line.
Wait, there's more!
The WSSF Music Series has announced that A Tribe Called Red and Jazzy Jeff will be performing during the Big Air comps, and Mountain Magic bringing a host of international DJ's for the finale party of the winter season – The END.
Alongside the ski and snowboard contests, WSSF is announcing this year's lineup of photographers, filmmakers, speakers and artists-rolling in the arts into this one-of-a-kind festival that celebrates all things mountain culture.
INTERSECTION
---
When: Friday, April 13, 2018
Where: Whistler Conference Centre
Intersection will once again push some of the world's artistic snow sports visionaries to their limits, as they work to shoot, edit and produce a five to seven-minute ski/snowboard film in just seven days. All the footage is required to come from within 100 k.m. of Whistler, making Intersection a visual love letter to this inspiring world-class destination of snow sports and culture. In the running are previous winners Andrew Santos Media, Fernie first-timers Burrlapz, the first all-female crew the Caribou Blondes, RK Films from Whistler, the crazy Gapers Gone Wild crew, and locally-bred first-timers Gradestone.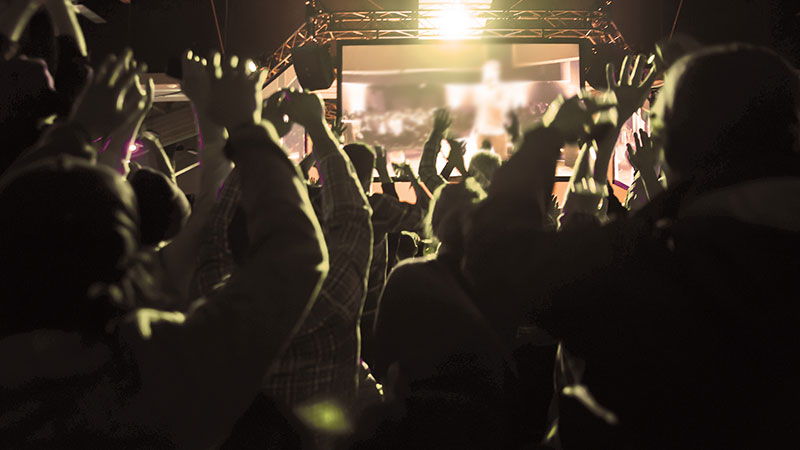 ART & SOUL (formerly State of the Art)
---
When: Open daily from April 11-13, 12-6pm
Where: Whistler Conference Centre
This free exhibit exposes the underbelly of mountain culture, going beyond landscapes and wildlife. With multiple mediums and dimensions, the art encompasses everything from canvas to skateboards, inspired by nature, sport and the belief that there are no boundaries. Taka Sudo, Vanessa Stark, Chad Depner, and Sarah Gold are just a few of the artists showcasing their work at this out-of-bounds explosion of creativity hailing from Vancouver, Revelstoke, and the Sea to Sky. The opening party is on Tuesday, April 10 from 3:30-6:30pm and the Saudan Couloir Ski Race Extreme presented by Kokanee poster will be on sale, but numbers are limited-once they're gone, they're gone!
THE OLYMPUS PRO PHOTOGRAPHER SHOWDOWN
---
When: Thursday, April 12, 2018
Where: Whistler Conference Centre
A crowd favourite, this showdown pits six photographers against each other to impress the judges and the audience with shots that capture sports, culture, and the human spirit. Vancouver-based Ashley Barker pairs personality with sharp and vibrant imagery; Chris Burkard captures stories that inspire people to consider their relationship with nature; Grant Gunderson, founder of the Ski Journal brings years of action sports photo editing to the table; Fred Mortagne throws his unique blend of skate and street photography into the mix; and then there's the Wild Card entry, Roberto Algeria from Barcelona.
Olympus Pro Photographer Showdown
MULTIPLICITY
---
When: Tuesday, April 10, 2018
Where: Whistler Conference Centre
Like a TEDTalk® on adrenaline, MULTIPLICITY is an evening of adventurous visual storytelling delivered by unique and passionate personalities in the mountain world. Using a mix of photography slideshows, video and intriguing anecdotes, these explorers, athletes and outdoor thought-leaders bring the audience into their world for a night of heroic tale-spinning. The event, presented by Mountain Life Media, has become one of the crowd favorites in the WSSF line-up due to its immense inspiration factor. This year's line up includes mountain bike legends Darren Berrecloth and Hans 'No Way' Rey, climber John 'Largo' Long, diver Jill Heinerth, snowboarder Alex Warburton, ski bum Johnny Thrash, and adventurers Casey Brown and Ted Baird.
MOUNTAIN MAGIC TOUR PRESENTS THE END
---
When: Saturday, April 14, 2018
Where: Whistler Conference Centre
The final stop of the Mountain Magic Tour is blowin in perfect conditions for an all-night dance fest with an incredible line-up including female DJ and electronic music producer Mija, UK's DJ Sinden and DJ Craze. Rolling in with them is the fun-loving Mountain Magic Tour crew of Smalltown DJs, Christian Martin, Mat the Alien, Ardalan, SkiiTour, and a Case of the Mondays. Inspired by the great Western Canadian electronic music festivals such as Bass Coast and Shambhala, this year The End will feature massive PK Sound and lighting productions, dancers and art installations. Keep your eyes peeled for party Wizards who will keep the party storm index on high.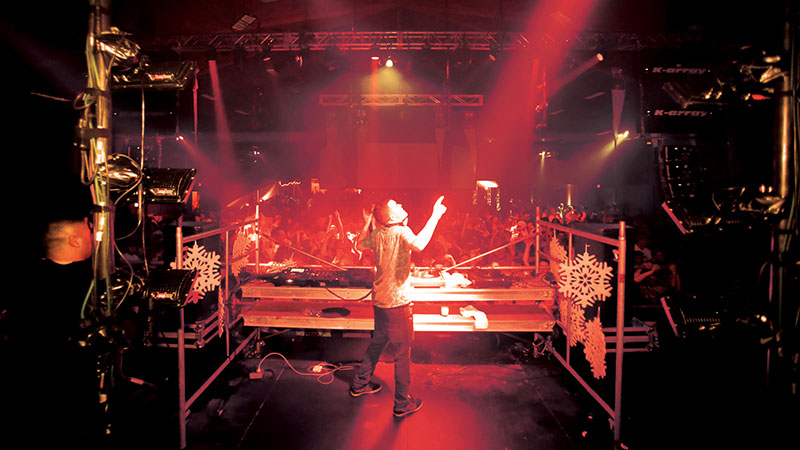 Tickets are on sale now for cultural events going down at the Whistler Conference Centre, and with a limited number at the early bird rate they're going fast. Take a tip from the locals – get yours before they're gone. Ticketed events sell out every year and with the amazing programming that'll be taking the stage in April, no one will be giving up their seat.
Combine all this with longer days under bluebird skies, acres of great snow and stunning terrain and lift & lodging packages starting from just $145 CAD/ $116 USD per person, per night, this all makes the WSSF the year-end event you can't miss.
For full details and tickets, head to WSSF.com.