There's no other way to say it – fall at Whistler Blackcomb is a whole lot of awesomeness. The summer crowds have gone and you'll find amazing things to do and some of the best deals of the year everywhere you turn. Here's my take on the top 5 unmissable activities.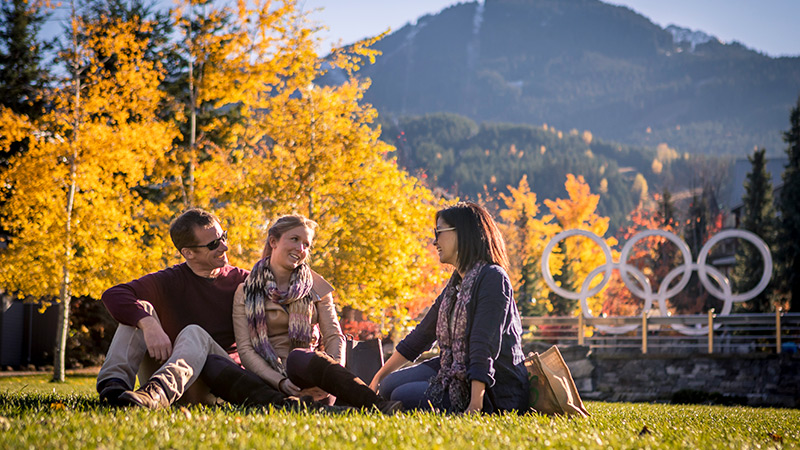 A NIGHT WALK YOU WON'T SOON FORGET
Vallea Lumina (available until October 15th)
---
After a superb dinner in Whistler Village or in your kitchen-equipped lodging comes the usual question – what shall we do tonight? Well if your trip to Whistler is all about creating unique new memories (and whose isn't!), then you've got to experience the stunning new Vallea Lumina, an hour-long night walk along a 1.5 km pathway cut through old-growth forest that uses video, lighting, sound and special effects to take you on a one-of-a-kind journey of discovery deep in the forest of Cougar Mountain. No matter your age, it's bound to be a highlight of your visit. Learn More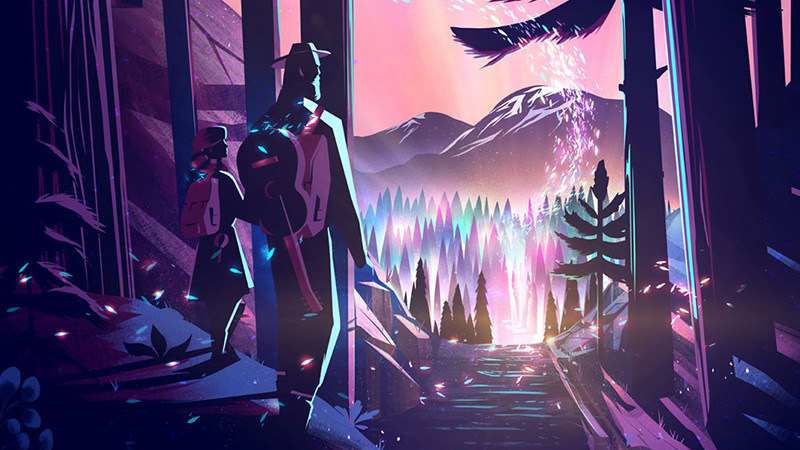 "THE BEST ON THE PLANET" – 'NUFF SAID!
Whistler Mountain Bike Park (available until October 8th)
---
After you've experienced the Whistler Mountain Bike Park, all you want is more. It's an unbeatable experience that every mountain bike rider — novices and experts alike — needs to visit at least once in their lives. With almost 5,000 vertical feet of lift-serviced, gravity-fed, adrenaline-fueled downhill trails — including over 80 kms of easy-cruisin' greens to expert-only double blacks in four different mountain zones — it's a biker's wildest dream come true (did I mention it's the most terrain of any bike park in North America?). No bike? No worries. Head over to G1 Rentals located at the base of the Bike Park, beside the Whistler Gondola, to get fitted up with the right bike and all your protective gear. New to riding or to the Bike Park itself? I highly recommend The Bike School which offers "Bike Park 101" (includes your lift ticket, bike and gear rental, and a 2-hour lesson) as well as private or group lessons, and the deservedly popular Kids DFX Lessons. Then finish your day in style over drinks on a sunny patio at The GLC (which overlooks The Bike Park). Learn More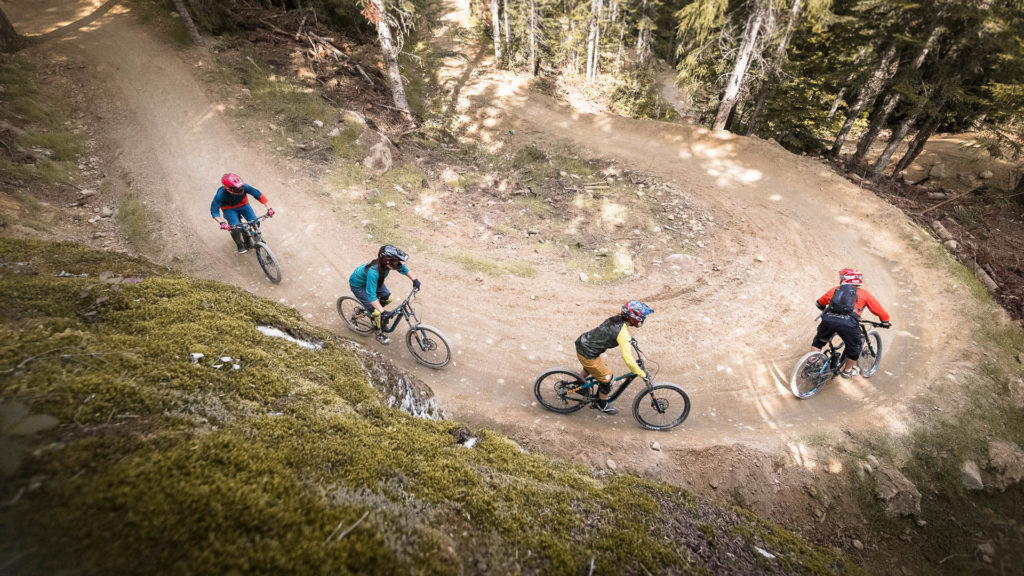 RELAXATION IN THE HEART OF NATURE
Scandinave Spa (available year-round)
---
Looking to take a break from the mountains to relax your muscles, soothe your skin and calm your mind? I can't think of a better way to do it than by indulging yourself in the wonderfully relaxing and energizing treatments at the extraordinary Scandinave Spa. This spectacular outdoor spa includes 17 massage rooms, eucalyptus steam baths, Finnish sauna, hot and cold plunge pools and a yoga studio. Their renowned Scandinavian baths give a whole new meaning to "rejuvenating"!. Take the time to check out their impressive selection of spa packages and give yourself the gift of a little pampering. Learn More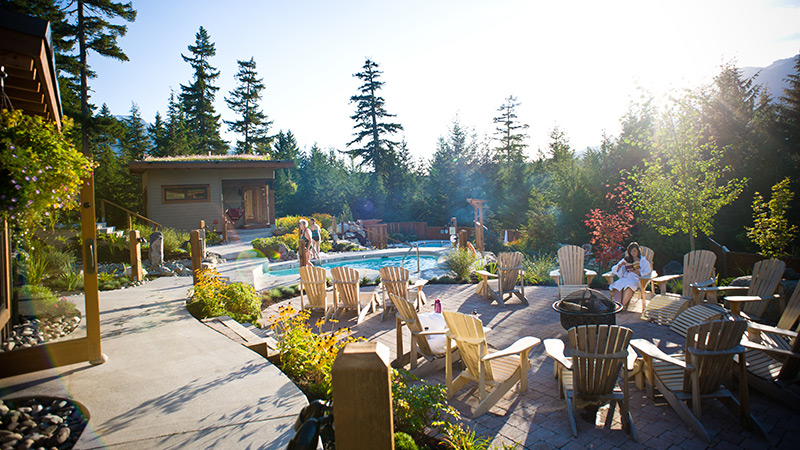 EXPLORING THE WONDERS OF THE ALPINE
P2P Sightseeing (available until October 8th)
---
As magical a place as Whistler is, most people would agree that the ultimate Whistler experience happens up in the high alpine, where the air is crisp and clear and the jaw-dropping vistas seem to stretch forever. To launch your fall alpine adventure, start at the Whistler Village Gondola and head up to the Guinness World Record-breaking PEAK 2 PEAK Gondola for a breathtaking ride over to Blackcomb Mountain. From there, it's an embarrassment of natural riches from which to choose: hiking trails, vistas that overload the senses, free and custom guided tours in every direction, and an ancient landscape that never fails to inspire awe and delight. Starting September 17, sightseeing operations are weekends and holidays only. Learn More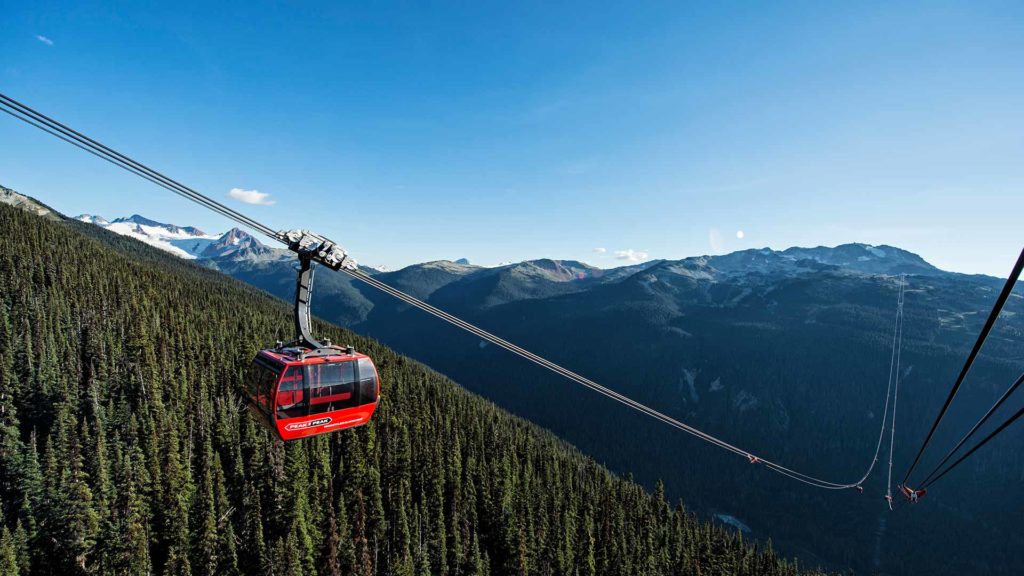 AND FOR SOMETHING COMPLETELY DIFFERENT…
ATV/UTV Tours (available until late fall Oct/Nov, but weather dependent)
---
If you've never been on a 4-wheel ATV (or a side-by-side UTV) before, you're in for two big surprises. The first is how much fun they are, and the second is how easily they can transport to places you probably couldn't get to by any other means. Sounds like a perfect fit for Whistler fun… and it is! Whether you're a novice or an expert, our experienced guides will take you on a magical voyage of discovery through Whistler's stunning backcountry on easy-to- ride ATVs or side-by-side UTVs. It's a fantastic and unique way to feel the rush of exploring Whistler's awesome backcountry while taking in some of the most spectacular views up here. As the guides say, "it's the best time you can have on four wheels!". Learn More