For more than 20 years the World Ski and Snowboard Festival has brought together snow sports, music, arts and mountain culture in the largest festival of its kind in North America. It also marks the end of the snow season in Whistler and it sends it off with a bang.
The World Ski & Snowboard Festival (WSSF) is North America's largest festival of snow sports, music, arts and mountain culture, April 10-14, 2019. Get fired up for progression, speed and excitement as the Ski and Snowboard Big Air competitions, the steepest ski race in the world, and finals of the Monster Energy Boarderstyle World Championships launch from Whistler. Soak in the best of mountain culture at art, film, photography, and speaker events. Get loud alongside musicians and DJs at the WSSF Outdoor Concert Series. Then keep the party going through elevated après sessions at Whistler's renowned restaurants and bars.
Here's what's unmissable at WSSF 2019.
SAUDAN COULOIR SKI RACE EXTREME
---
When: April 12-13, 2019
Where: Blackcomb Mountain
The event takes racers down the Saudan Couloir, a double-black run on Blackcomb Mountain that's been called one of the "9 Most Terrifying Ski Slopes in the World." The race and run are named after Swiss extreme skier Sylvain Saudan, nicknamed the "skier of the impossible." The race, which started back in 1987, is a festival highlight, bringing out the legends of ski racing, big mountain pros, and a healthy dose of amateur skiers who aren't afraid to charge down 2,500 vertical feet of thigh-burning Hell.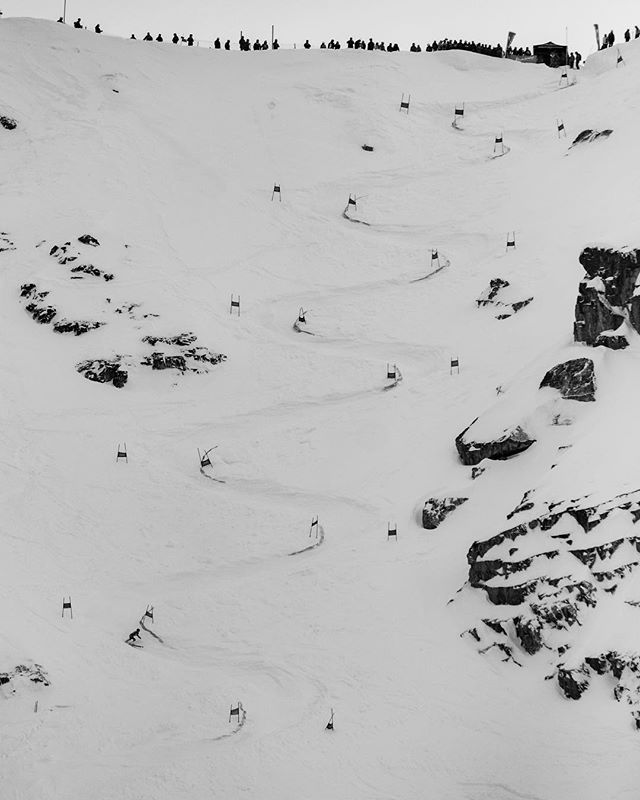 Saudan Couloir Ski Race Extreme
MONSTER ENERGY BOARDERSTYLE WORLD CHAMPIONSHIPS
---
When: April 13-13, 2019
Where: Blackcomb Mountain
All roads lead to Whistler, as the Monster Energy Boarderstyle World Championships crown the season's victors at the final of the four-stop tour at WSSF. With $20,000 in prize money on the line, this one-of-a-kind snowboard contest, conceptualized by Monster Energy Canada, is a high-stakes event that's a sight to behold.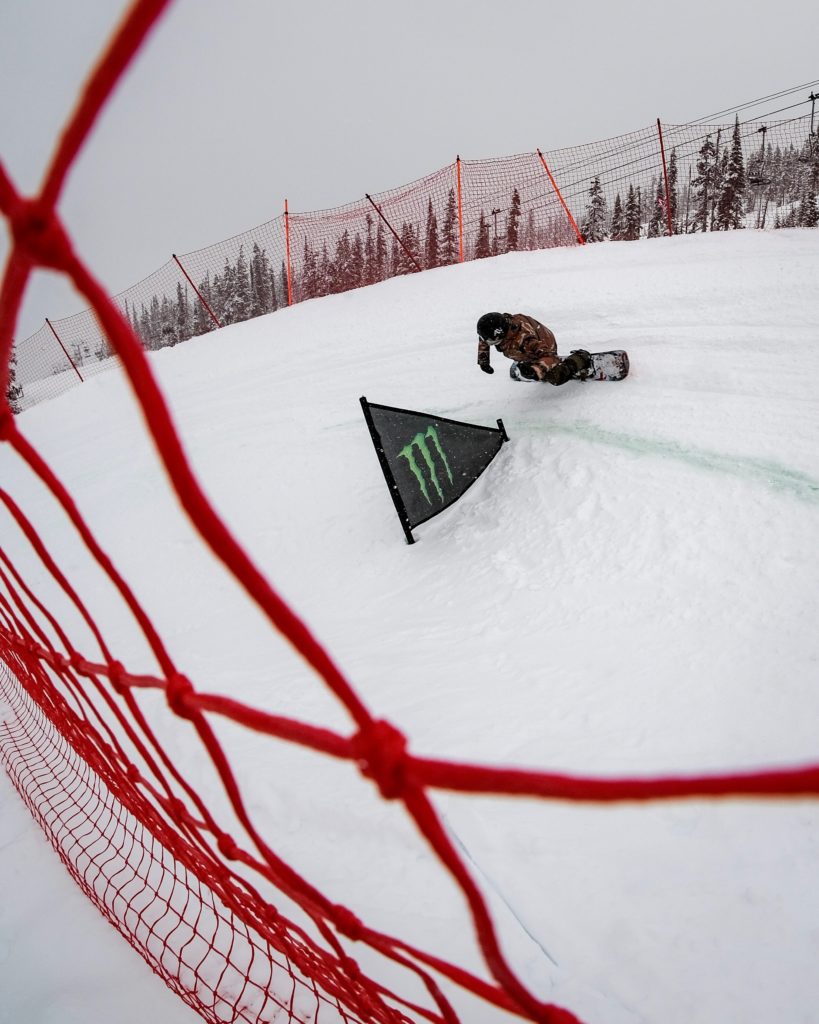 Monster Energy Boarderstyle World Championships
SKI & SNOWBOARD BIG AIR
---
When: April 12-13, 2019 
Where: Skiers Plaza (base of Whistler Mountain)
Drawing top athletes and passionate crowds in droves, Sp'akwus Ski Invitational and Halaw Snowboard Invitational Big Air competitions at WSSF are festival must-sees. Witness some of the best riders in the world send it off a massive jump at the base of Whistler Mountain, showing exactly what progression, skill and style look like in snowsports today.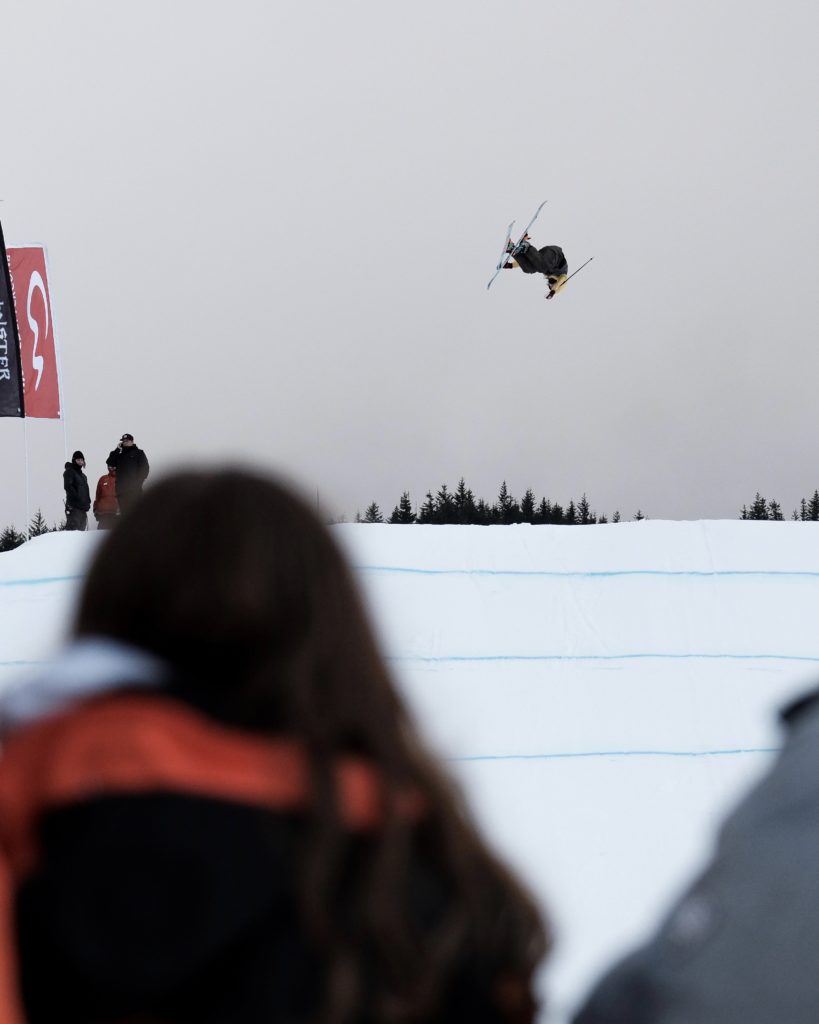 JP Memorial
---
When: April 10-11, 2019 
Where: Blackcomb Mountain
The JP Memorial is a gathering to remember a friend, a father, a hero and to simply have fun. It's an intimate springtime event comprised of some pros, some ski-industry types and a bunch of people who simply love the mountains. Open to the public – everyone is invited and encouraged to join.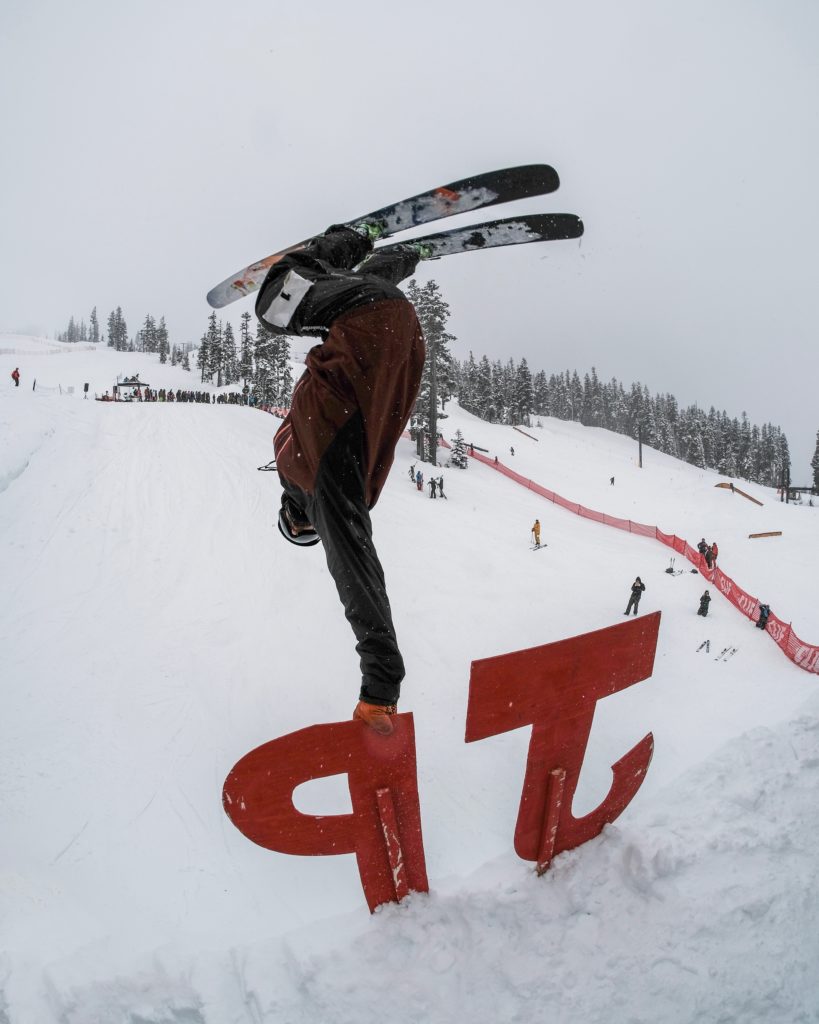 Wait, there's more!
Music has always been a key ingredient to the WSSF, taking the good vibes from the hill and après, and taking them to streets with FREE outdoor concerts that light up the night in Skiers Plaza. WSSF's Outdoor Concert Series brings acclaimed musicians and DJs to the stage for two nights of all-ages celebration and good times. Stick around after for the iconic Ski and Snowboard Big Air Competitions at the base of Whistler Mountain, must-sees at WSSF.
Alongside the ski and snowboard contests, WSSF is announcing this year's lineup of photographers, filmmakers, speakers and artists-rolling in the arts into this one-of-a-kind festival that celebrates all things mountain culture.
CLIF INTERSECTION
---
When: April 13, 2019
Where: Whistler Conference Centre
Clif Intersection presented by Protect Our Winters Canada is an event that pushes chosen crews of artistic snow sports visionaries to their limits as they work to shoot, produce and edit a 5-7 minute ski/snowboard film in just seven days.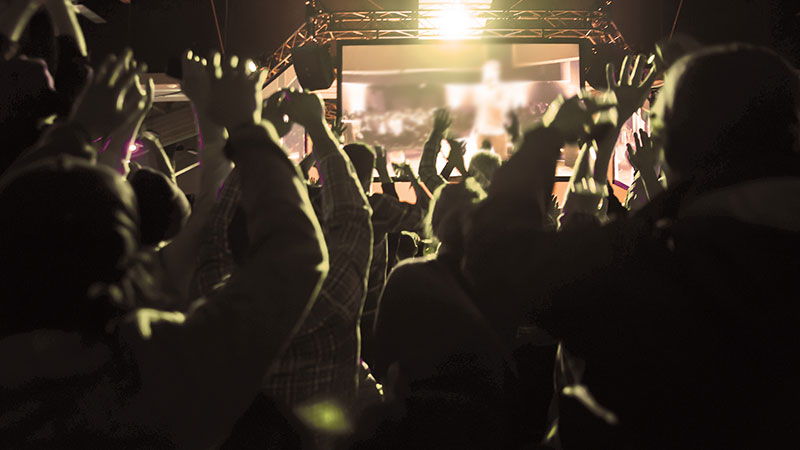 ART & SOUL
---
When: April 10-14, 2019
Where: Whistler Conference Centre
ART+Soul provides a unique platform for 40+ artists to share their passion with Whistler and WSSF festival-attendees from around the world. There are no rules at this paint-outside-the-lines event that celebrates the rebels and free-thinkers who portray their work in gritty and thought-provoking mediums.  Selected artists unveil the heart and soul of the underground mountain culture that thrives below the uptown galleries.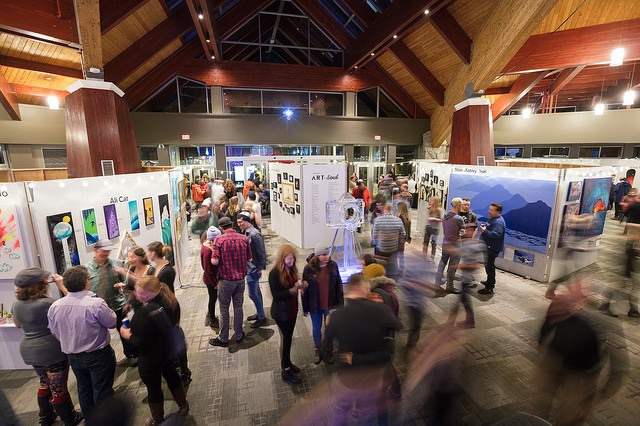 PRO PHOTOGRAPHER SHOWDOWN
---
When: April 11, 2019
Where: Whistler Conference Centre
The Pro Photographer Showdown is an awe-inspiring celebration of the craft of action sports photography, bringing together some of the world's best to share some of their all-time favourite images capturing sport, culture and the human spirit. Regarded by many as one of the preeminent action sports photography events in the world, over the years the Pro Photographer Showdown has seen some of the top action sport and lifestyle photographers in the game take the stage.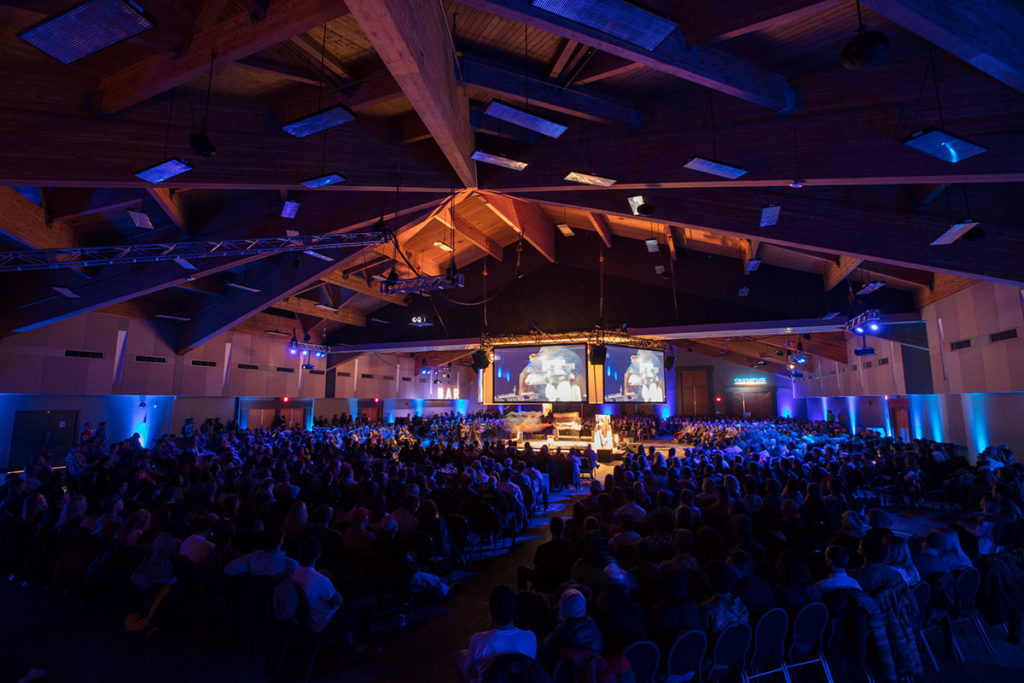 MULTIPLICITY
---
When: April 10, 2019
Where: Whistler Conference Centre
Get ready for "The Most Inspiring Night of the Year." That's what our attendees have said about this unique event. MULTIPLICITY, presented by Mountain Life Media, is a multimedia, visual-storytelling extravaganza featuring six of the most exciting speakers and adventurers in the mountain kingdom all under one roof for one night. Prepare to be moved.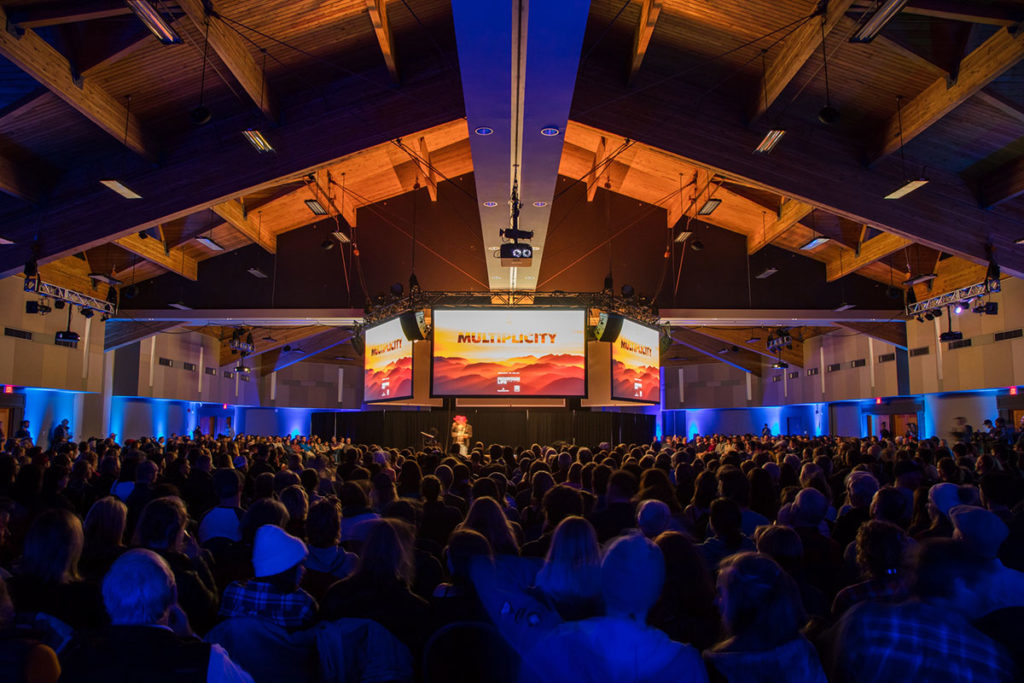 Tickets are on sale now for cultural events going down at the Whistler Conference Centre, and with a limited number at the early bird rate they're going fast. Take a tip from the locals – get yours before they're gone. Ticketed events sell out every year and with the amazing programming that'll be taking the stage in April, no one will be giving up their seat.
For full details and tickets, head to WSSF.com.