The 7 Seasons Of Whistler: Which Is Right For You?
There's a reason Whistler Blackcomb is consistently rated one of the world's top year-round destination resorts: there's truly something for everyone here, no matter what season you choose to come. I like to think of Whistler as having seven "seasons" each with its own unique qualities, benefits and appeal. So let's get started and find the season that works best for you!
Endless fun in the mountain sun.
Summer: June to August
Okay, let me get this out of the way right now: summer is, in my humble opinion, THE most underrated time of year here at Whistler Blackcomb. I know that phrase "something for everyone" tends to get a little overused but if it applies anywhere, it's here. Where do I begin? Head up to the top of the mountains where you've got over 50km of absolutely stunning hiking trails to choose from, the world record-breaking PEAK 2 PEAK gondola to knock your eyeballs out, amazing mountain top restaurants, jaw-dropping wildlife viewing – heck, you can even go glacier skiing (until mid-July) if you didn't get your fill during the snow season. While you're up there, you've got to try one of Whistler's most awesome experiences – the breathtaking Cloudraker Skybridge. Heading down to the valley, the choices get even more mind-boggling. Ziptrek tours, summer bobsleigh runs (yeah, the ones they used in the Olympics!), ATV adventures, the Family Adventure Zone… I could go on and on but if you're trying to decide where to go and what to do on your next summer getaway, I strongly encourage you to have a look at some great mini-itineraries I've cobbled together: 72 Hours In Whistler For FAMILIES and 72 Hours in Whistler for Adventure Travellers.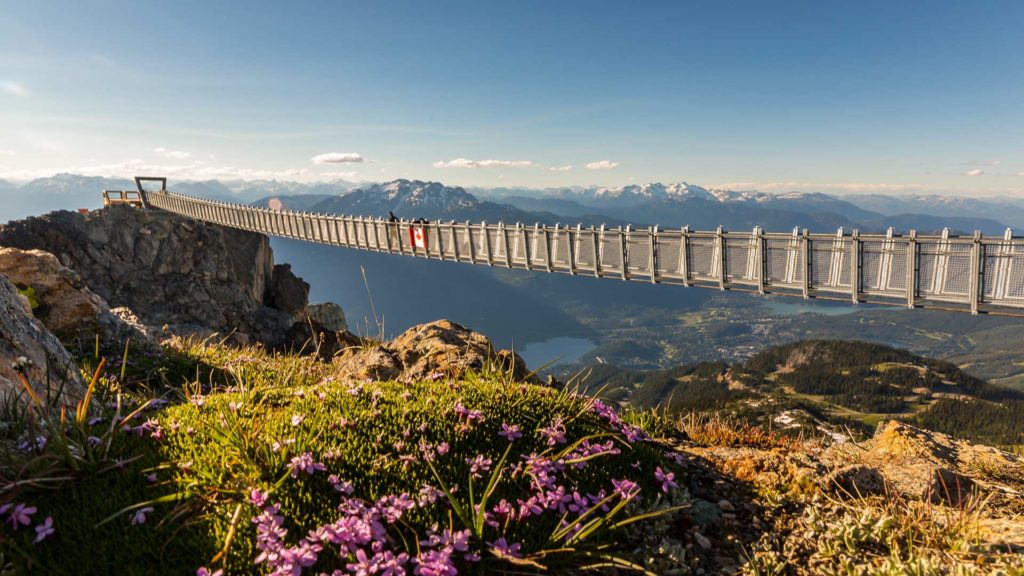 Kick back and de-compress.
Fall: September to mid-October
If "getting away from it all" is what you have in mind, then chillin' in the fall at Whistler Blackcomb is a wonderful way to do it. The summer visitors have gone, the ski buffs won't be arriving for a month or two, so you get the place to yourself. Whether you're an accomplished hiker or just looking to do some casual sightseeing, this is an amazing time to explore the mesmerizingly beautiful high alpine. The temperatures are cooler (translation: perfect!) and the colors of fall just add to the experience. Down below, the restorative powers of the spa await. Talk to anyone who's pampered themselves at the incomparable Scandinave Spa and they'll tell you that it's one of life's fabulous little treats. Or relax for an entire day the Spa at the Four Seasons. This is living! For a delightful change of pace, I highly recommend heading out on two wheels along 40+ km of winding, paved trails with inspiring views of mountain landscape, lush forests and pristine lakes. Or gear down and take a leisurely stroll along Whistler's gorgeous Valley Trail. I feel more relaxed already!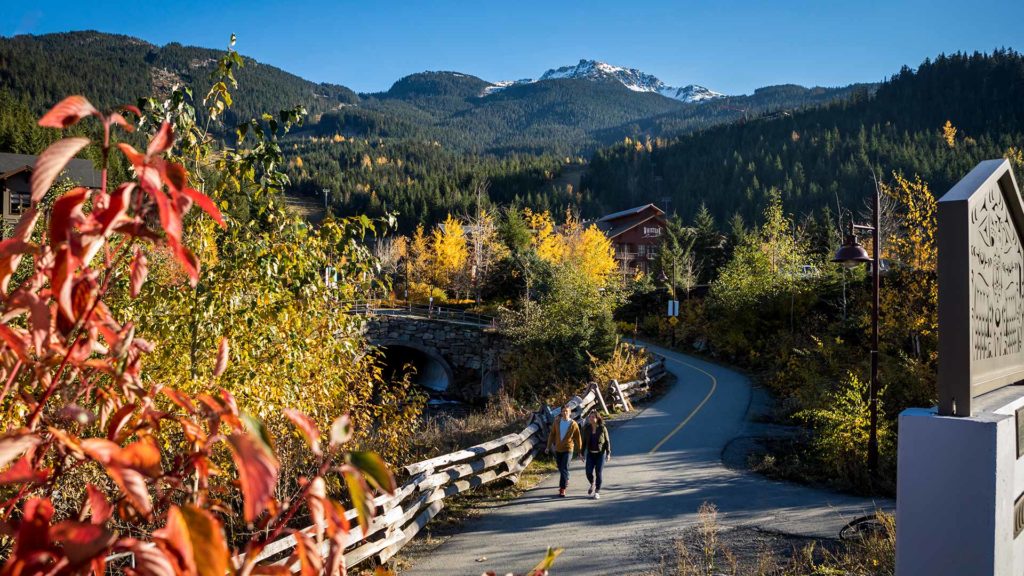 The Early Bird gets a pretty sweet deal.
Early (Snow) Season: Mid-November to late December
For many of us, the secret to a perfect snow-cation lies in four magic words: smaller crowds, lower prices. If that describes you, then you owe it to yourself to take advantage of Early Season, one of our best-kept secrets here at Whistler Blackcomb. Snowfall? There's usually plenty of that, with November averaging 2.4m (almost 8ft) of snowfall. Great prices? Definitely, in fact you'll typically find some of the lowest prices of the entire snow season. Smaller crowds? Not surprisingly, most people don't even know we're open so early. To the knowledgeable go the spoils! And here's a little secret: if you plan your Early Season visit as close to the December holidays as possible, you'll get to enjoy the wonderfully festive atmosphere that starts early here at Whistler Blackcomb. As we like to say: come early, live large, save big!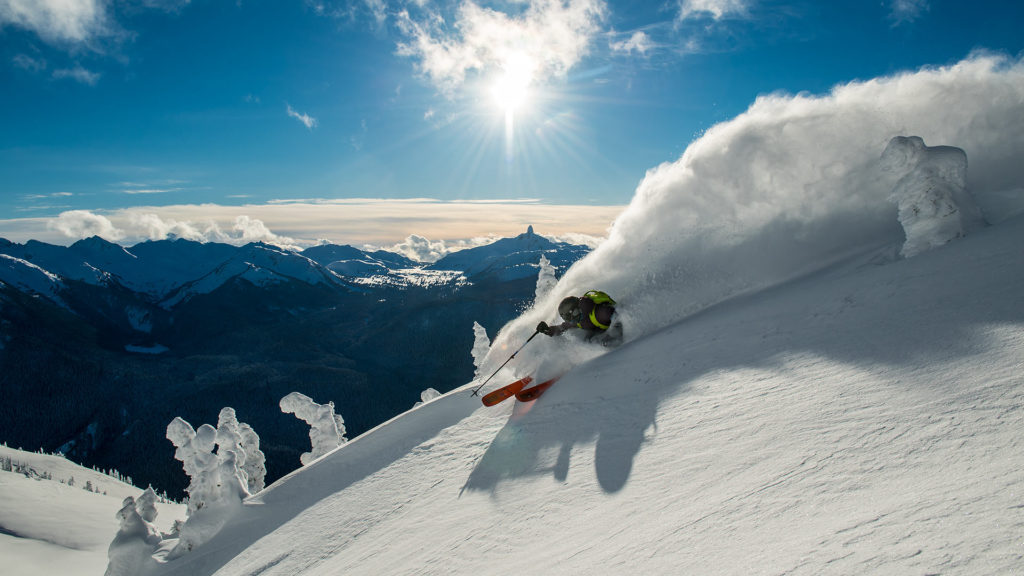 Oh what fun it is!
Holidays: Late December to Early January
Although this is admittedly a bit short to call a "season", the holidays at Whistler Blackcomb are so unique that they deserve a special seasonal status. It won't surprise you to learn that things can get a bit pricey at this special time of year. After all, this is a huge time for families and friends to take a break from the everyday and celebrate – and oh what a celebration it is! Our stunning resort village takes festiveness to a whole new level with an atmosphere that is pure magic, while on and around the mountains, a vast collection of amazing outdoor activities and awesome events deliver the promise of a fantastic holiday experience for everyone. The Fire & Ice Show in Whistler Village is free every Sunday night starting December 23 and is a must-see dazzler. Over at Olympic Plaza, there's tons of "Family Apres" fun to be had on Monday and Wednesday afternoons. I could go on: Santa Day, Festival of Trees, The Whistler Gingerbread House, the list is endless, and endlessly entertaining for everyone. This is one holiday you won't forget any time soon. I suppose I don't need to tell you that the holidays are a big draw here so booking early (lodging, lessons, everything you can!) is the only way to go. Oh what fun it is!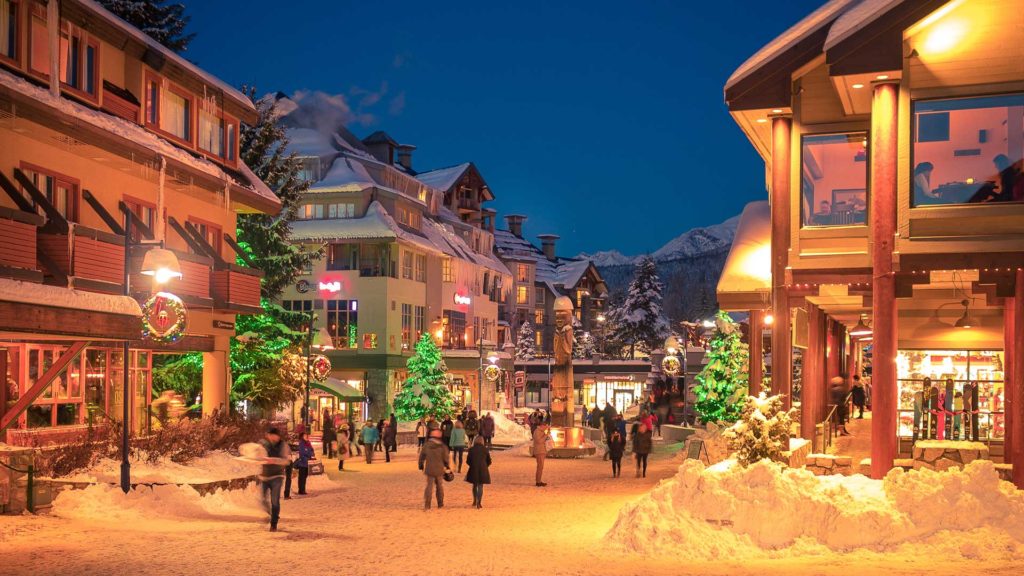 Your white carpet awaits.
Deep Winter: Early to Late January
If the January blahs are an annual thing for you, I can't think of a better tonic than 8,171 vast acres of stunning skiable terrain (the most in North America), including 200+ trails, powder-filled bowls, ancient glades and mile-long cruisers. Yes, Deep Winter is when the mountains get serious and the village swings into high gear, with deep, plentiful snow and a mountain experience that's second to none, whether you're a first-timer or a seasoned skier or rider. As a bonus, after the holidays, the crowds thin out so you can have more of this ridiculously awesome experience all to yourself. And just because it's high season doesn't mean there aren't some really sweet deals to be had. If you want a full-on snow experience with slightly smaller crowds and decent prices, then Deep Winter is a slam-dunk.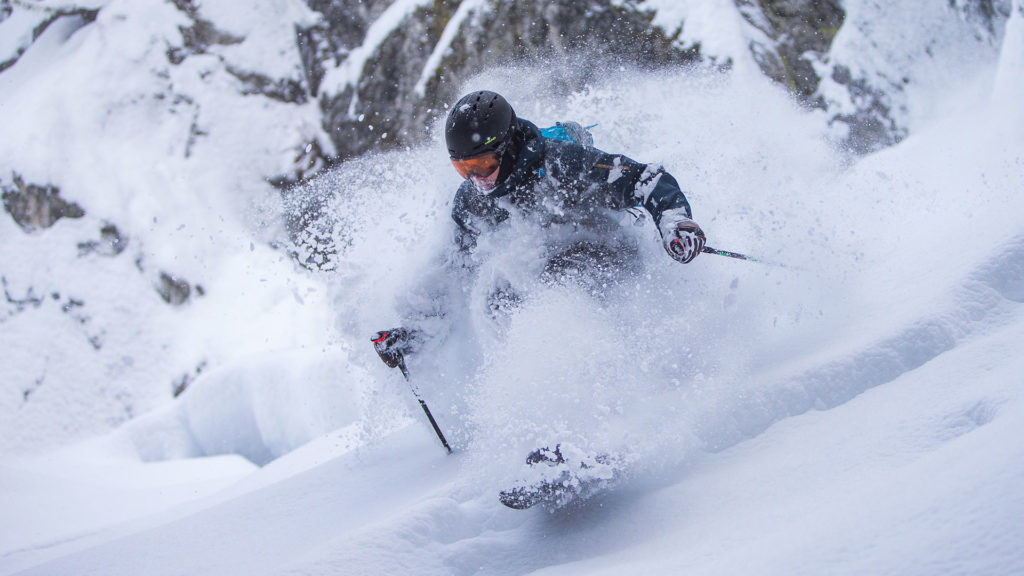 The peak of winter adventure.
Mid (Snow) Season: February to late March
What can I say: it's high season at North America's most celebrated mountain resort. The best of the best, with legendary powder and endless possibilities. On and off the mountains, the longer days of February and March usher in a menu of winter fun that boggles the imagination. If/when you're looking for a break from the most skiable terrain in North America, take advantage of the extra daylight to try some new and unforgettable adventures like snowshoeing, ziplining, heli-skiing, snowmobiling, tubing, and even dog sledding and snowshoe tours. Looking for a romantic getaway with your Valentine? Trust me, this is one they'll be reminiscing about forever.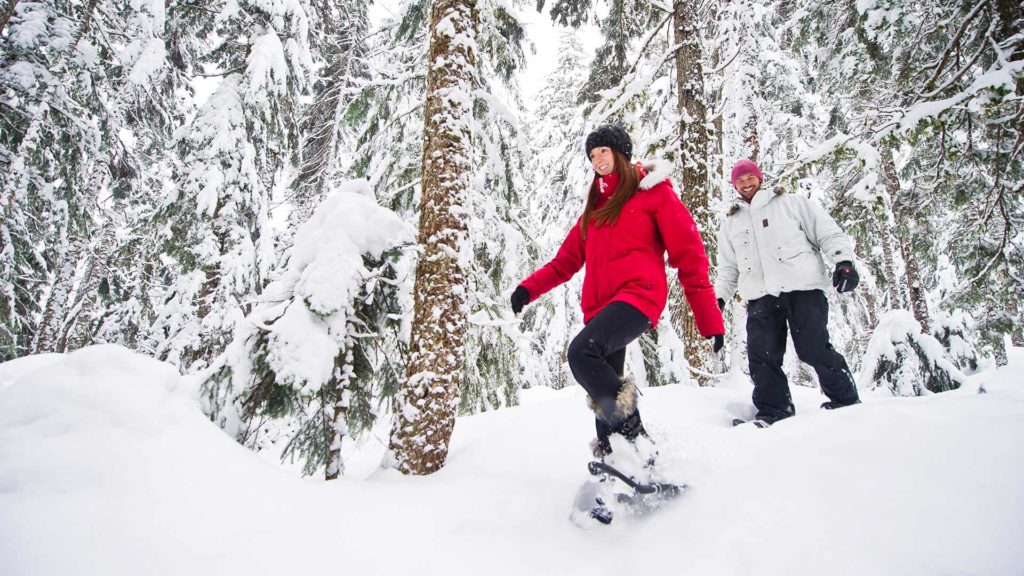 Our best-kept secret.
Spring: April to May
Let's start with a little factoid that may surprise you: Whistler Blackcomb has the longest ski season in North America (stretching well into May!) with a March snowfall average of 2.5m (over 8ft) adding to what is typically an amazing base. Translation: if you love bluebird skies and the longer, warmer days of spring but still want to carve some great turns, this is where to be. Looking for entertainment? The World Ski & Snowboard Festival is a real must with concerts, competitions, events and nightlife are absolutely epic. Just want to kick back and soak up some rays? Sounds like you'll want some extended après on a sun-drenched patio in the village. Always looking for great value? Then you'll love the amazing deals on accommodation, lift tickets and spring passes. And here's a bonus: as we get into May, some "early" summer stuff starts happening down below, like golf at the four championship courses in the area, and biking, and lots of other warm-weather stuff. So if your bucket list includes "skiing and golfing – on the same day!" then it looks like this may be your time. Oh, did I mention that the crowds of winter thin out considerably in the spring? This might just be your mountain nirvana!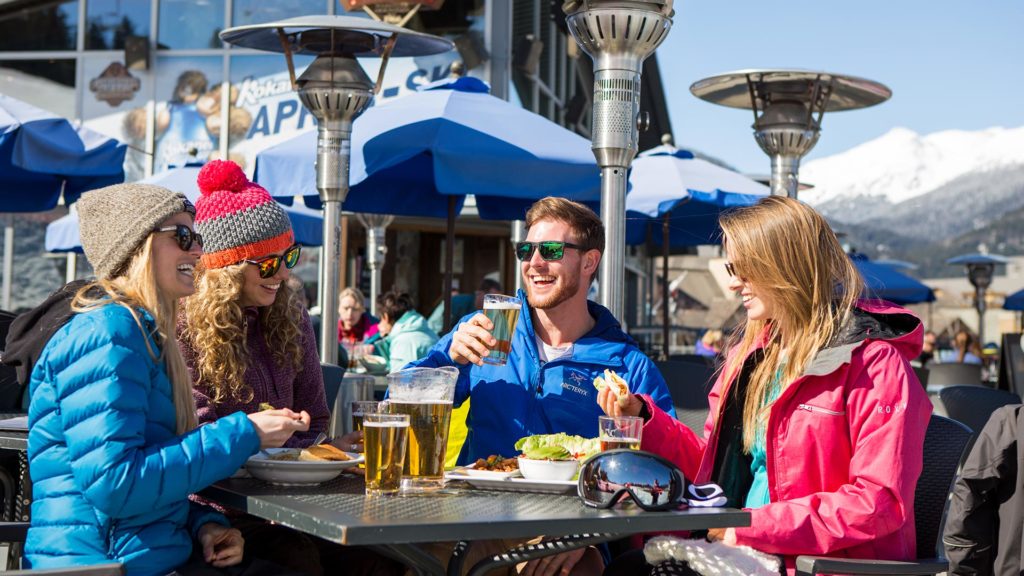 As you can see, Whistler Blackcomb is an all-season resort in the truest sense, with an embarrassment of riches just waiting for you to take advantage of, no matter when you arrive. Looking for even more info on the perfect time to come? Our vacation experts are here to help you plan the perfect vacation. Book online or call 1.800.403.4727 to speak with one of our expert Travel Consultants.