Looking for skiing and snowboarding experiences you'll be talking about FOREVER?
First off, a quick personal profile (of you!) – let's see if this fits. You've been skiing or riding long enough that you'd call yourself an advanced intermediate or better, someone who wouldn't feel uncomfortable heading down an un-groomed "black" run at a typical ski mountain. But more than that, you're always on the lookout for a little adventure – something that nudges you out of your comfort zone and pushes your limits. Sound about right? Then listen up because there's a group of like-minded mountain aficionados here at Whistler Blackcomb who've got just what you need to turn your next ski trip into something epic. The group is called EXTREMELY CANADIAN and here's a sneak peek at why you want them to be a part of your next mountain adventure.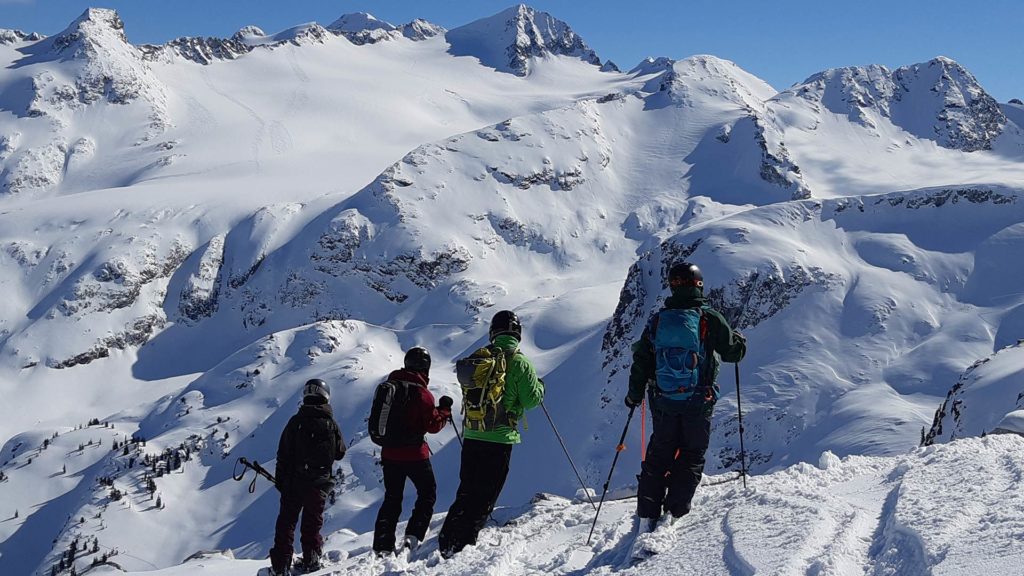 Maximize your Whistler Blackcomb experience – and ski it like you were born to!
There are so many awesome reasons to come to Whistler Blackcomb and certainly on the top of every ski addict's list is the stunning amount of world-class big-mountain terrain. But you know that the real thrill kicks in when you venture off the beaten path and into the stuff that only true "insiders" know how to find. It's steep, it's deep, it's often times untracked, and Extremely Canadian's amazing instructor guides know just where it is, how to get you there, and the best way to ski or ride it. It all happens on their Steep Skiing Clinics and the one I highly recommend is the 2-day clinic. They take you to the primo hidden spots on both of these incredible mountains (Whistler Mountain one day, Blackcomb Mountain the next day), you get treated to some unreal terrain (and a ton of it) that you would not find yourself, all the while taking your steeps techniques to a much higher level while allowing you to experience the legendary Whistler Blackcomb away from the masses, including skipping the usual lift lines with priority access. Check out the details here.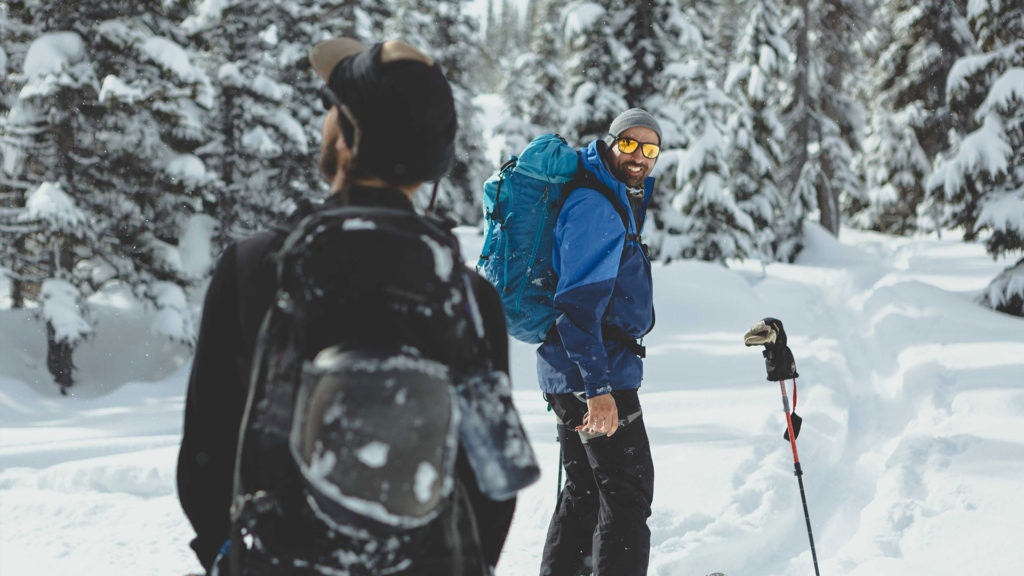 Yeah but who needs boundaries? Welcome to the mind-blowing Backcountry!
If you've ever wanted a taste of the staggering possibilities that lie beyond those boundary markers, this is absolutely the place and the way to do it. Let's see – no line-ups, no crowds, virgin terrain, and soul-stirring once-in-a-lifetime views. Count me in. There's a ton to tell you but here are the three must-knows that will kickstart planning your backcountry adventures.
Extremely Canadian's Backcountry Tours are THE way to go. These guys have been exploring Whistler Blackcomb's backcountry for years (decades, actually) and have put together some finely-honed tours that offer something for everyone, from those who just want a one-day "intro" to this amazing other-world (trust me, it's something you won't soon forget) to the experienced among us who are keen to spend a full day scaling incredible peaks and bagging epic lines. Check out the details here.

P: Extremely Canadian Backcountry

There's backcountry… and then there's OVERNIGHT in the backcountry! Better yet, make that an overnight in the soon-to-be-opening KEES & CLAIRE HUT. Okay, I know "life-changing" is a term that gets thrown around a lot these days but trust me when I tell you that an overnight trip in the backcountry is one of those rare experiences that will forever leave a mark on your life. Plus, everyone is super-stoked about this winter's opening of the much-anticipated Kees & Claire Hut, which is a game-changer for backcountry tours in terms of its location and design. If your interest is piqued, give them a call at 1-888-403-4727 for more details. And for more information about available backcountry tours, head over to whistlerblackcomb.com.

P: Spearhead Huts Society / Kees and Claire Hut

Looking for the ultimate backcountry experience? Welcome to Heli-Assisted Touring (new this winter)! It goes without saying that the best way to get to and from the backcountry ski areas you've always dreamed of is by helicopter. This year, Extremely Canadian is partnering up with Blackcomb Helicopters to do just that – and the possibilities are limitless! This is most definitely bucket list stuff. For a closer peek, here are some details.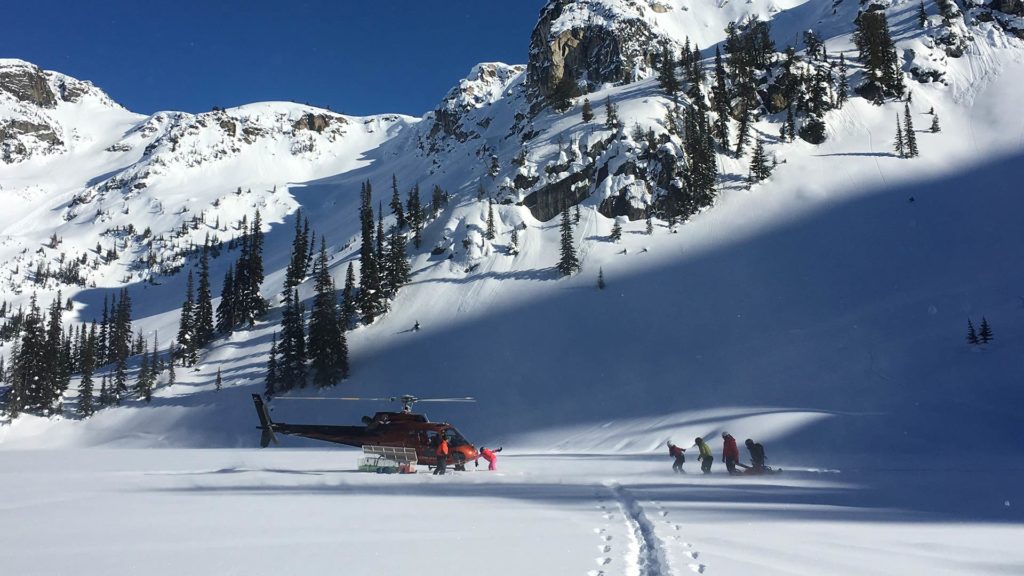 If pondering all of this has managed to get elevate your pulse rate, then you owe it to yourself to dig a little deeper and make it happen. BTW… the story behind the folks at Extremely Canadian is as interesting as their tours – check it out at exteremelycanadian.com (and you're going to love the first photo you see!!).
See you out there!