Words & photos by Abby Cooper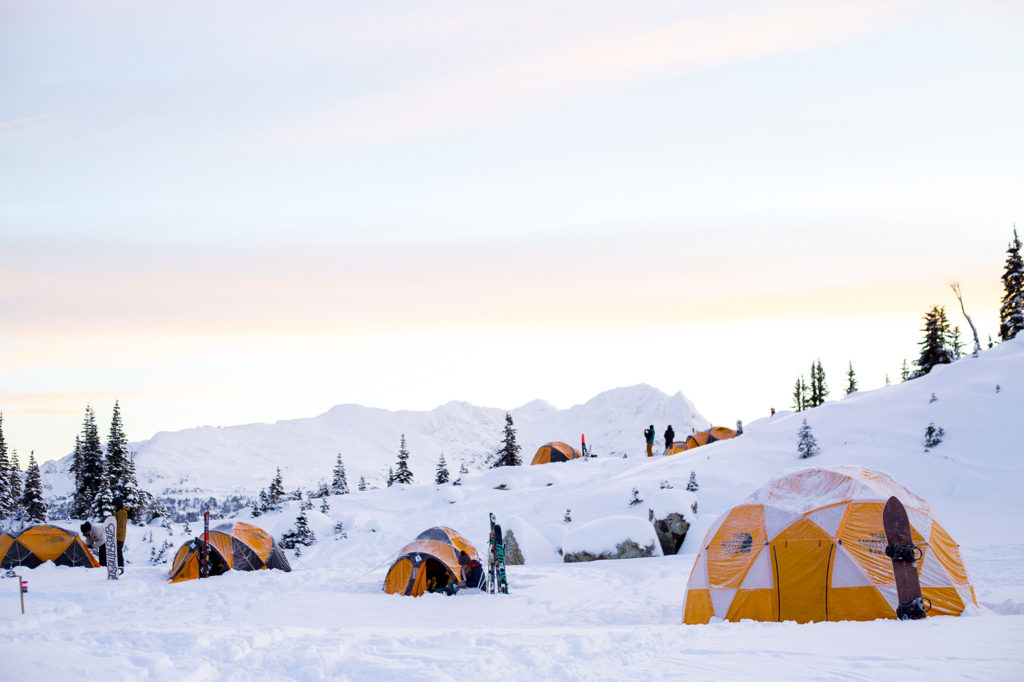 This past December The North Face hosted it's fourth annual "Winter Kick-Off" event here at Whistler Blackcomb. The three-day event is stacked with all kinds of engaging activities. The Whistler Village comes to life with a "North Face Basecamp" that has everything from FutureLight outerwear demos, athlete poster signing, ball pits for the kiddos and a gourmet smores station. In the evenings you better believe there are plentiful parties, but the main evening event is, of course, the coveted Winter Camp Out. As you can see it's a busy three days for us here in Whistler, the kind of busy we can't get enough of.

Ever wonder what it's like to partake in the highly coveted North Face Winter Camp Out experience? Us too, here's the inside scoop.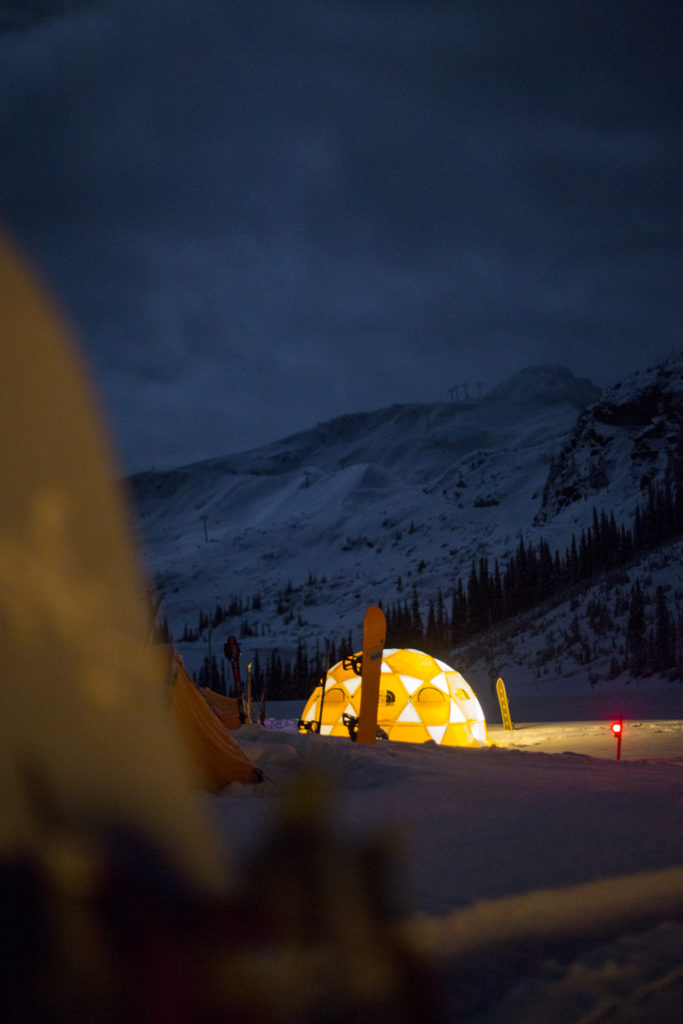 The North Face Camp Out Experience
Nestled in both good company and warm layers, we loaded the Whistler Mountain Gondola at 7 pm. Packs with additional layers adorned our backs, and curious smiles plastered our faces. What would sleeping at 1850 meters look like? Sure, the terrain was familiar from previous skiing/riding excursions, but approaching it at night for a campout offered up the opportunity to embrace a new perspective of a familiar place.

North Face athletes like Ian MacIntosh, Nick McNutt, Leanne Pelosi, Alex Armstrong, Ben Poechman and Taylor Godber embraced like family and welcomed us to the not so humble campsite. Large warming tents hosted coffee, tea, snacks and a place to warm our toes. Numbered tents dotted a small ridge, each complete with two air mattresses and winter sleeping bags – yes they were even warmer than we'd hoped! Campfires surrounded by chairs were the core of designated camp out area. The atmosphere begged for late-night banter in-between sets by a local musician strumming the guitar.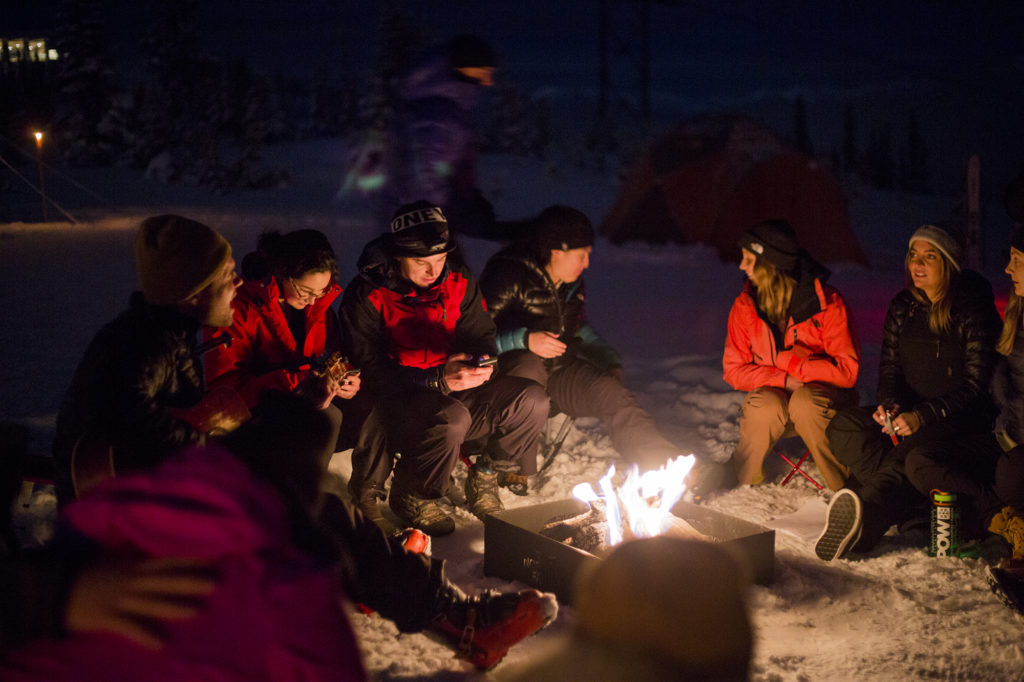 When you bring a bunch of skiers and snowboarders together late a night to a slideable mountain you can only assume that there was some sneaky shredding and you're not wrong. A small booter was built on the ridge and the professionals entertained the rest of us with their late-night show. The hoots and hollers eventually turned to laughs and then to yawns under the stars and we called it a night.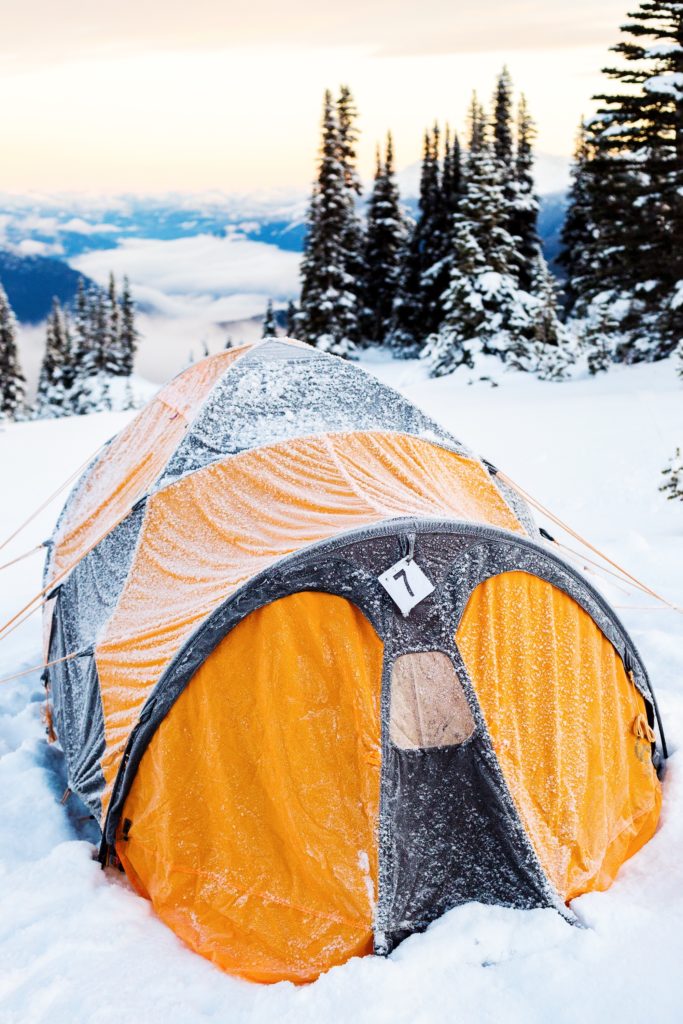 Cozy inside, the reveal from the frosted zipper of our tent unveiled a pink sky for our sleepy eyes. Waking up on top of Whistler Mountain was magical. The morning light with moody clouds illuminated our surroundings, highlighting one epic feature of the Whistler valley after another. Coffee was sipped as we watched nature's show. Eventually, it was time to take down our new digs and pack up. Ditching our bags with the North Face team – hi, who has camping gear valet on top of a mountain?! – it was time for laps, as demonstrated best by The Blondes.

Stacked some laps and then down to the valley below and straight to The North Face Basecamp we went. A picturesque scene of geodome tents, futuristic trailers, Himalayan flags, and the sought after gourmet smores. What a high note to end an unforgetable weekend.