By Abby Cooper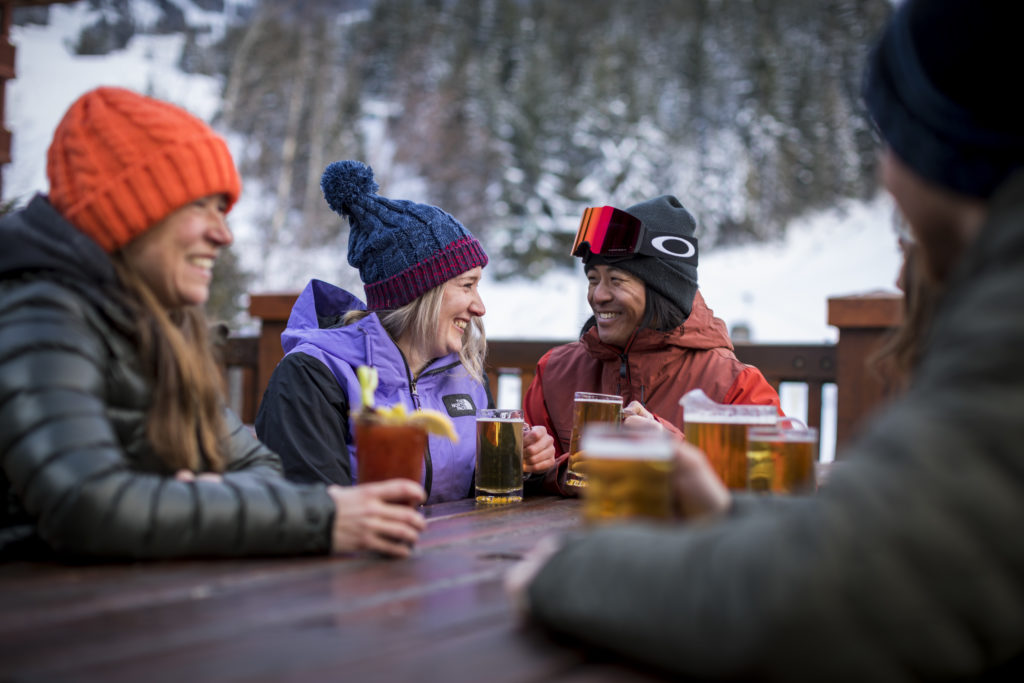 Ceremonious in nature, the après-ski ritual is strong in Whistler. It turns out that no matter where you are in the world most skiers and riders love to cap another "best day ever" with friends, over nibbles and beverages. Here in Whistler, we've not only embraced the tradition but we've elevated it, figuratively and literally. Read on to collect all five insider tips on how to prepare for a classically epic après experience in Whistler.
ONE: PLAN IT
Know your base and research the après opportunities. Note that walk-by's are an acceptable form of research, if the atmosphere of a venue calls you in, let it. What we're getting at here, is the idea of notifying your pals where the meetup spot is at the end of the day. Know where you're based out of so collecting the crew to relish in the day is easy.
Suggestions? If you're basing your stay out of Creekside you'll most definitely want to score live music at Dusty's Bar and BBQ. For the Blackcomb based, the new RMU Blackcomb pub is the perfect spot for small intimate groups but if that doesn't like your crew, Merlins Bar and Grill is easy to spot and can handle your pose and their dance moves for that matter. The Whistler Village will most likely call you in with the boisterous music from the Longhorn patio embrace it if you brought your dancing pants or nestle by one of the outdoor firepits at the nearby GLC, Blacks Pub or Dublin Gate to soak in those mountain views.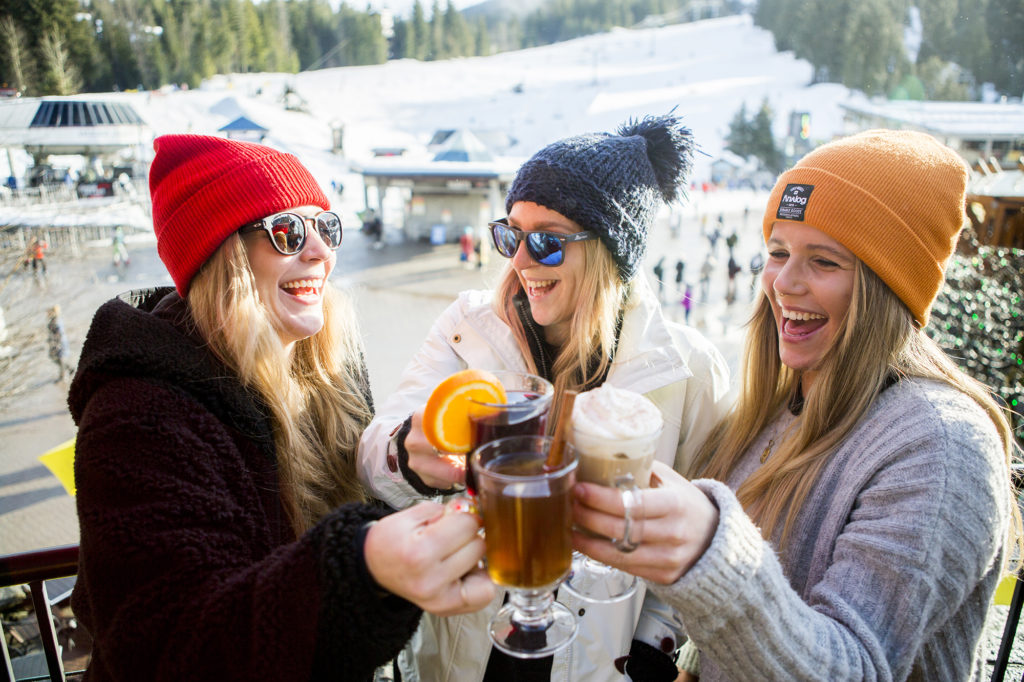 TWO: EARN IT
There's something about earning your après that just makes it more enjoyable. A day on the slopes will surely do the trick and supply some great tales to share over cheers.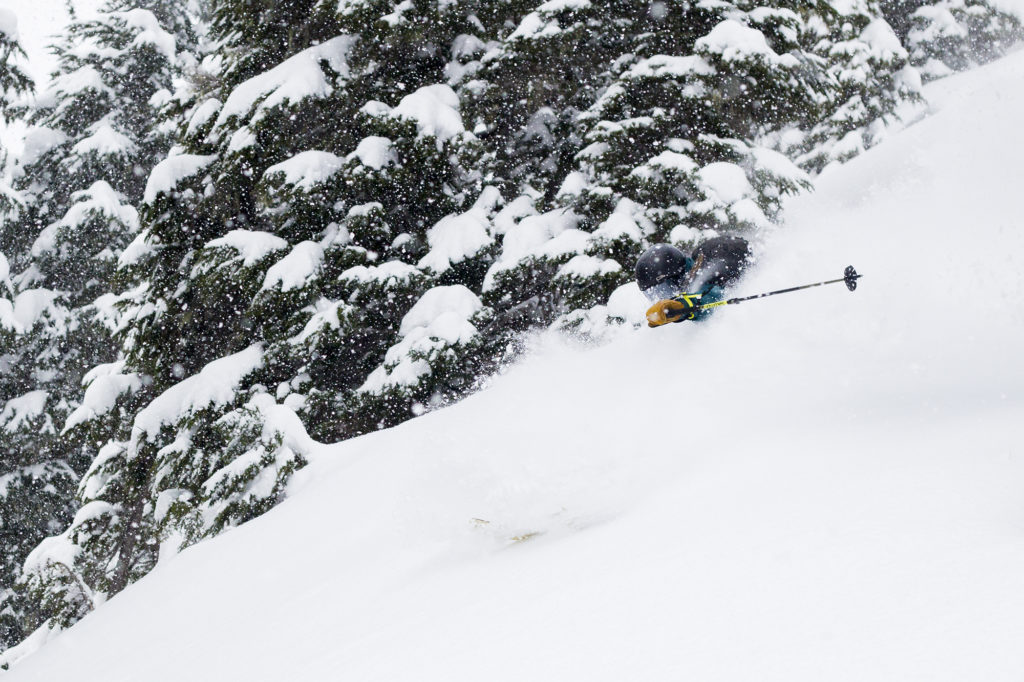 THREE: DRESS FOR IT
Nope, we don't mean go home and change, we mean the little things. Loosen your boot buckles or laces and find a hook for your helmet and extra layers. Après is about celebrating, do it comfortably. Another tip, lock your skies or board safely to a rack or even better yet, deliver them back to your hotel for safekeeping.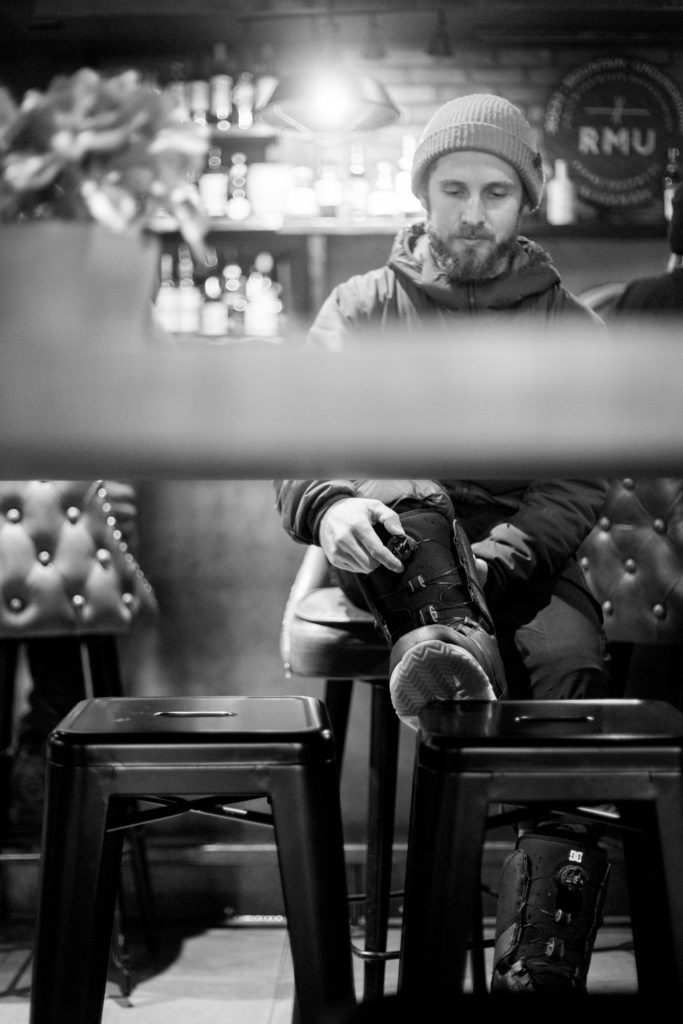 FOUR: CAB OR BUS IT
Après in the traditional form includes a beverage or two, the kind that make self-driven transportation out of the question. Great news for you, no matter which base you end up aprèsing at there's an easy way to get back to your sleeping quarters. Whistler has separate taxi and bus loops in the main village. Taxis take cash or credit card and buses require a fare of $2.50 cash. While our system is friendly to navigate, make yourself an après pro and check out your route home prior to a big après session.
FIVE: GO FOR IT
Yes, you read that right! Prepare as much as you want, but the beauty of après is the freeflow of fun that follows after an already epic day.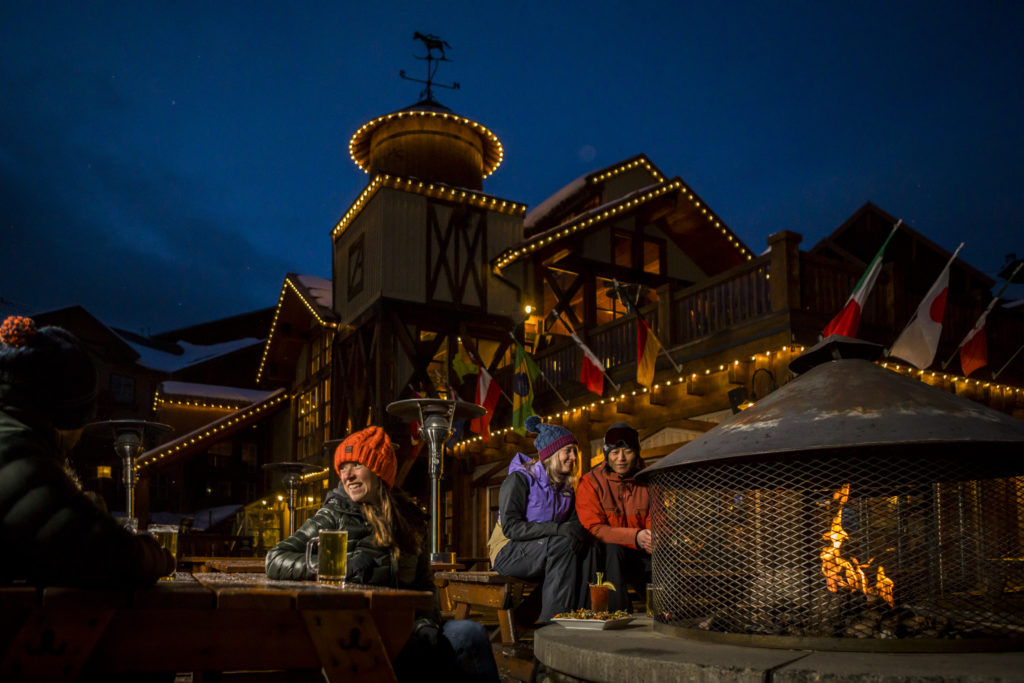 BONUS: There's elevated après experiences on Whistler Blackcomb at Christine's, Seppo's Bar, The Umbrella Bar and Steeps if the après vibe calls you in earlier than expected.
Happy après-ing!