Whistler Blackcomb Summer 2020
I can't think of a better place for one of our first getaways than a trip up for the fresh air and wide open spaces of Whistler Blackcomb. But like everywhere you go these days, there are things you need to be aware of before your visit that will make everything so much easier and more fun. Here's my Top 5 KBYG (Know Before You Go):
IMPORTANT: Operations and protocols at Whistler Blackcomb are changing daily, so you should definitely check out the website to make sure you've got the most up to date information or follow their operations team on Twitter for daily updates.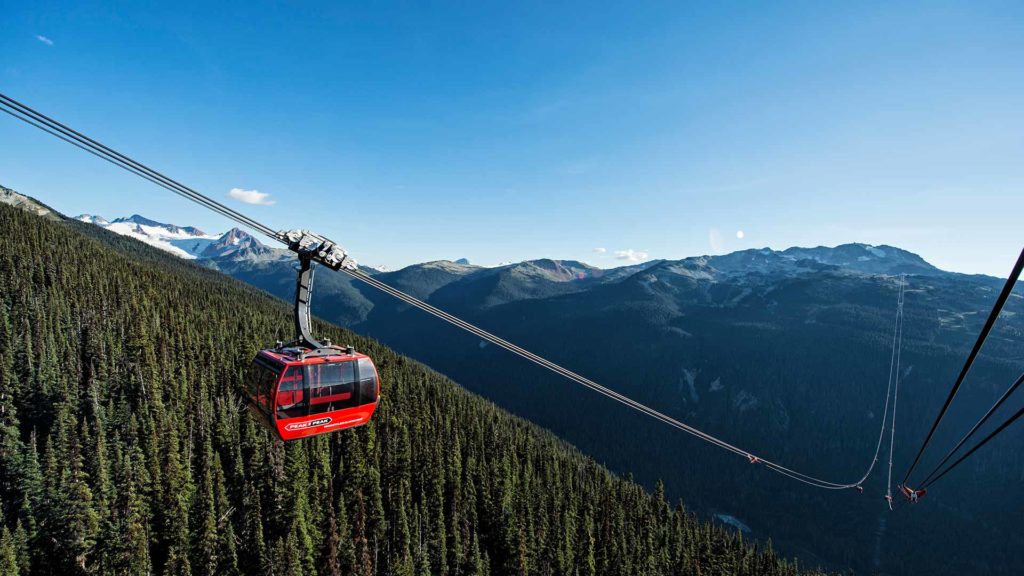 ACTIVITIES
As of this writing, the four main areas of on-mountain activity that are open for your summer pleasure are:
The PEAK 2 PEAK Gondola
Alpine Hiking
Blackcomb Ascent Trails
Whistler Mountain Bike Park
Here's a fantastic way to quickly immerse yourself in the mountain experience: take the Blackcomb Gondola up to the Rendezvous Lodge and head off on an easy 30-minute walk around the aptly named Alpine Loop, a gentle route that begins and ends at the Lodge with spectacular views (and excellent photo opportunities!) of the awesome Fitzsimmons Valley as it winds through a sub-alpine forest.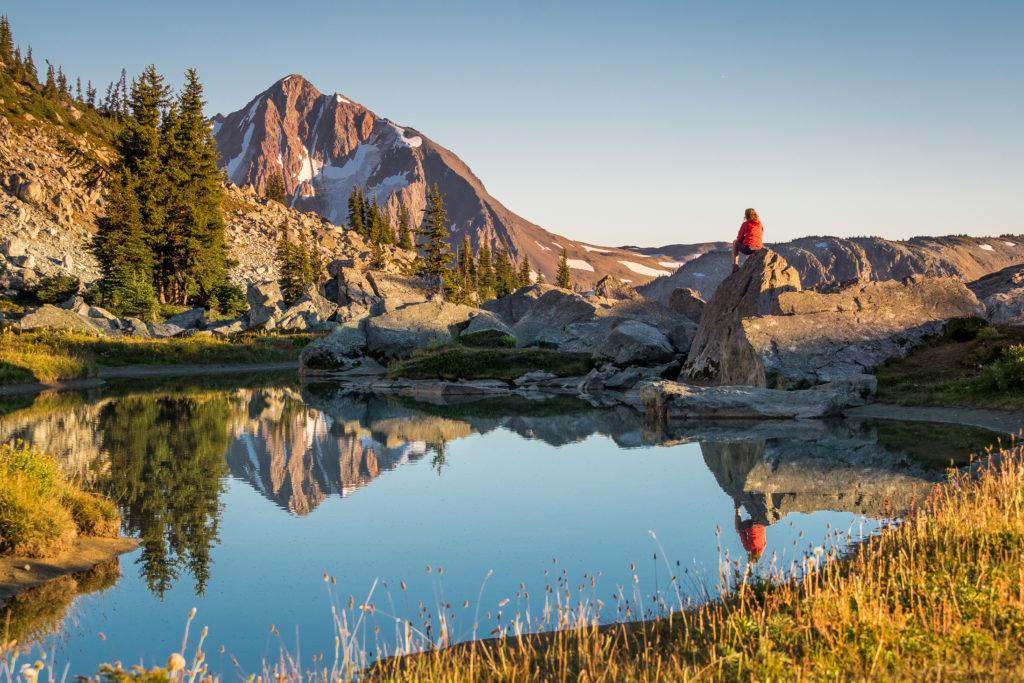 It's a pretty awesome line-up of things to do that could keep you in the mountain fun zone for days on end. CLICK HERE for the most up-to-date details on available activities.
If you're in the mood to stay below, there's a ton going on, including
Biking along Whistler's Valley Trail
Ziptrek Ecotours (a Whistler must-do)
Golf on 5 world-class courses
Fishing
Audain Art Museum
If you've ever wondered what it feels like to fly, but don't see yourself parachuting out of a plane anytime soon, I highly recommend a Ziptrek experience, especially the Sasquatch Tour that travels over 2km/1.2mi at speeds over 100kph/62mph at elevations of over 180m/600ft above the ground at certain points. A real rush!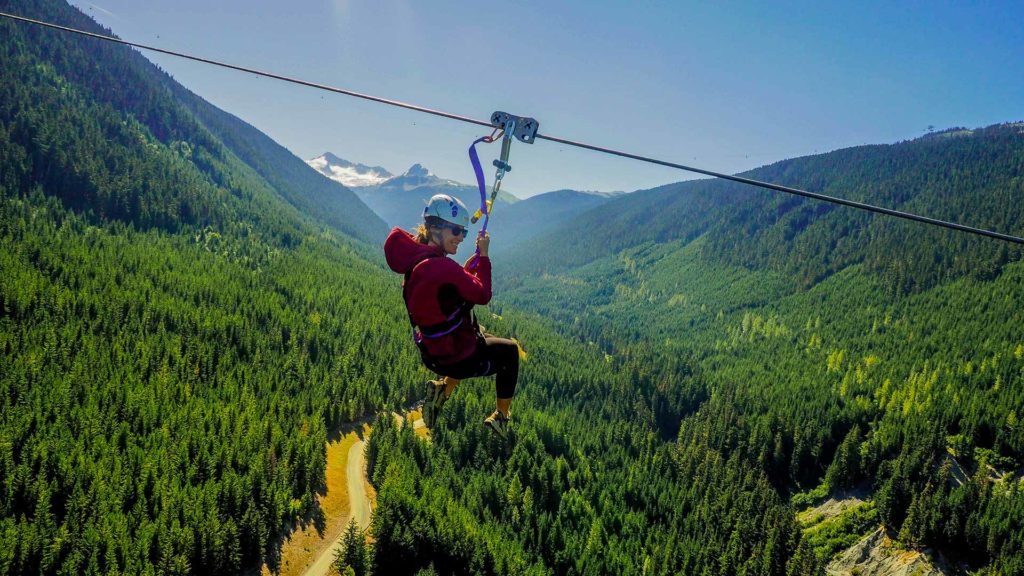 If something closer to the ground is your thing, try the thrill of exploring Whistler on a single-person ATV or 2/4-person UTV. These off-roading buggies will take you up the mountains, over rocks and hills through the backcountry of Whistler, Blackcomb or Cougar Mountain, stopping off at some of the most breathtaking and unique views that Whistler has to offer and that can only be accessed by your off-road UTV vehicle.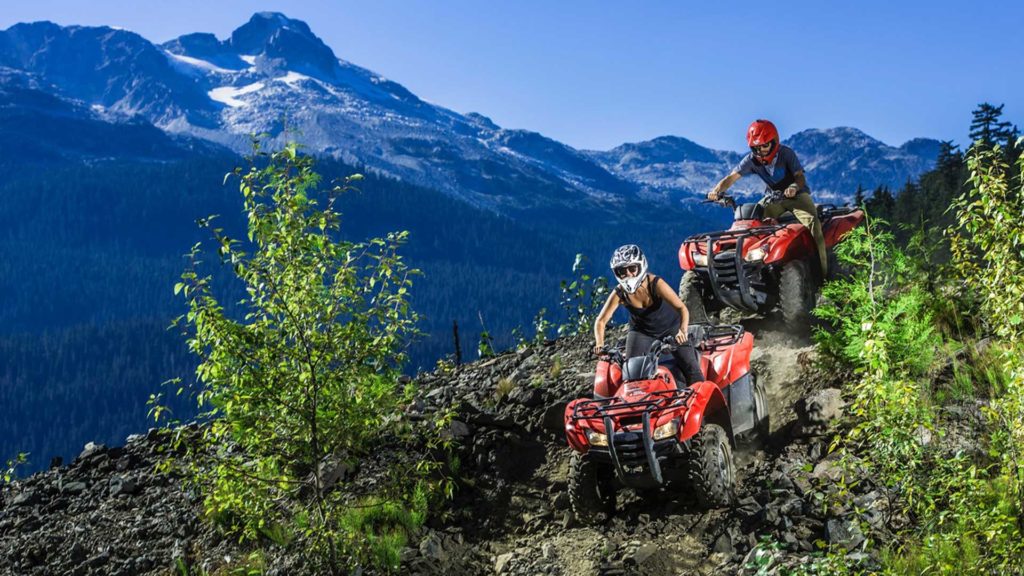 As you would expect, these activities may be limited or subject to additional safety protocols, so you'll need to dive a little deeper to be sure you're fully up-to-speed before booking. CLICK HERE for the most up-to-date details on open activities.
GONDOLAS AND LIFTS
To minimize safety risks, guests can only ride gondolas and lifts with travellers in their parties. To help reduce line waiting times, you are asked to do your part and order your gondola tickets online in advance. You still line up for the tickets, but it's easier to just grab them and go. And, if you're planning to be on the mountain for more than a day, I strongly suggest getting the 360º Experience Pass – it's a fantastic value and VERY convenient. CLICK HERE for more.
FACE COVERINGS
No surprise here – you MUST be wearing a face covering (can be a cloth mask, a scarf or whatever, as long as it covers your nose and mouth) if you want to go on the gondolas and lifts or into restaurants and retail locations. However, when physical distancing is possible – such as when you're on hiking trails – face coverings aren't required. If you forget to bring one with you, the mountain will provide one or there are some in retail shops, but it does reduce waste if you bring your own. Hand sanitizing stations will be available throughout the resort.
DINING
On-mountain dining is limited to three "grab n' go" outlets that provide pre-packaged snacks and beverages at these locations:
• Roundhouse Lodge on Whistler Mountain
• Rendezvous on Blackcomb Mountain
• Garbanzo Bike & Bean at the base of the Whistler Village Gondola
Washroom facilities are open at these locations too.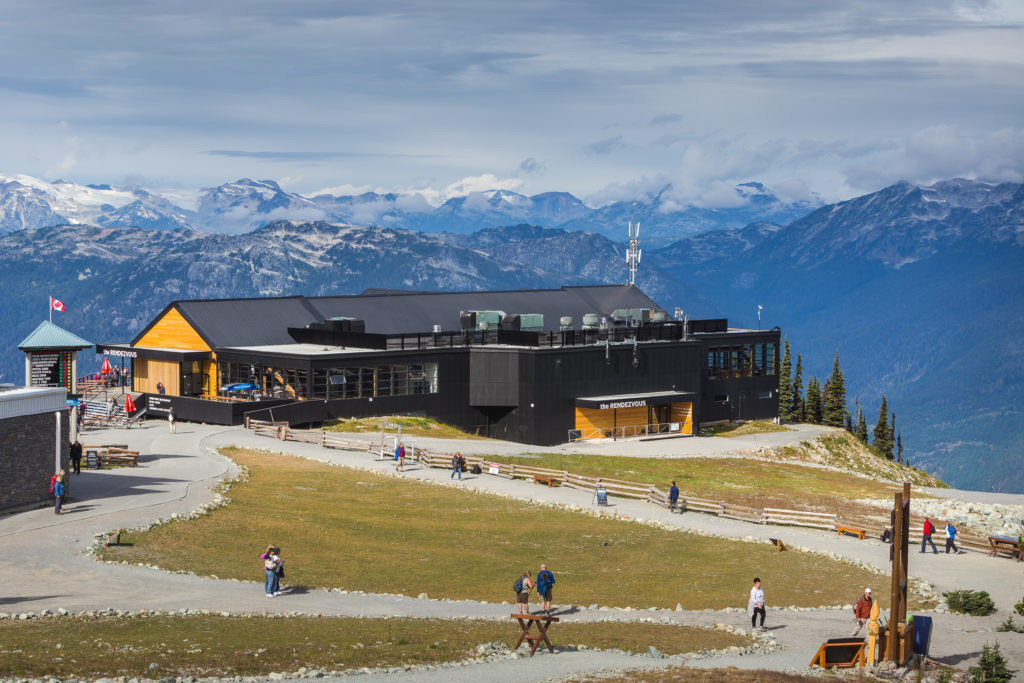 Down in the village, a wide selection of great restaurants and cafés are open. For an up-to-date list of who's open, who's not, and what you need to know before going, CLICK HERE.
PAYMENT METHODS
These days, it's all about contact-less payment when you're on the mountains. So leave the cash in your wallet, and be prepared to pay with plastic or your pay-enabled phone or watch. Elsewhere (e.g. shops and restaurants in the village), protocols may vary so call in advance if you need to know.
There's lots more to know and I'm sure you've got questions that I haven't addressed above. For a great summary of the most up-to-date information (including a fantastic FAQ that I consider a must-read), CLICK HERE.