This year, Whistler Mountain Bike Park has partnered with Trailforks, the leading global trail map app for outdoor enthusiasts. If, like me, you love to get out and hit the trails on the weekend then Trailforks is a must-have app this summer.
Your ticket to exploring hundreds of new trails.
Trailforks is a trail database with over 350,000 mountain biking, hiking, and trail running routes.
Usually, Trailforks requires a paid subscription for access to features outside of your local riding area, however, Whistler Blackcomb guests will have full access to Trailforks Pro whilst in the resort for hiking and mountain biking.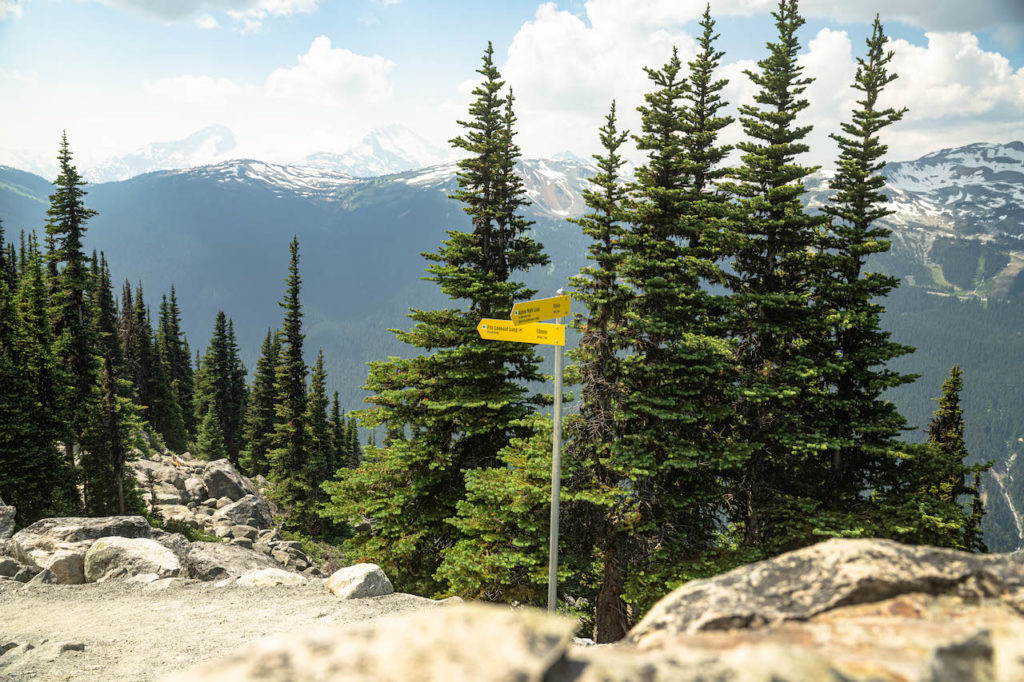 Know what you're getting into.
A key benefit of the Trailforks app is the ability to locate trail access information, as well as numerous routes, with their length, elevation change, current conditions and closures available to help inform your decision making. You can view thousands of trail photos, videos, points of interest and reports all in the palm of your hand. Take your own images and submit them, or check out Pinkbike and Youtube videos of trails before you set out to tackle them yourselves.
For hikers in particular, the ability to display trail & route elevation profiles and 'scrub' along them to see your location on the map is extremely useful. Trailforks also has the handy feature of viewing average time it takes to ride or hike a trail, so you can plan the best time to set off on your adventure. Users like you can contribute data, whilst local trail associations help by curating that data so that every trail user benefits from live, accurate information.
You can cover more terrain if you know where you are going.
All maps and trail formation for Whistler Blackcomb are available offline, so even if you leave service or run out of data, the Trailforks app is on hand to help you. With no cell service required, the blue dot – which resembles you – uses your phone's GPS to show your current location on the map. This nifty blue dot also has an arrow pointing in the direction you are holding your phone, to help orientate yourself if you meet a confusing crossroads. At intersections, simply point your phone in the direction you are headed to figure out which trail it is on the map.
If in doubt, press the "Locate Me" button on the map twice to toggle the map to "Compass Mode". This will rotate the map to the direction you are facing. You can also track your ride to see where you've been, helping you navigate the area even better. Want to share a super specific location? Press down on the map to see your current latitude and longitude, and an option to share your location with a friend via a URL message will pop up.
Getting lost is no fun for anyone.
Yep, getting lost sucks! The Coast Mountains are filled to the brim with a plethora of hiking and biking trails, so it's important to know where you are in case of any incidents that might require help. It's awesome to benefit from Trailforks by being able to venture out further, but it's a whole 'nother ballgame that this app can actually prevent you from getting lost in the first place. The emergency page on Trailforks is always easily accessible, located at the bottom of the main menu. It allows you to quickly and easily share your location with Patrol or emergency services, depending on your situation.
Trailforks is a must-have app for all mountain bike and hike enthusiasts. Take it with you on this vacation and the next, as it holds trail maps for almost every known hiking and biking region across the globe. Download the Trailforks App here and start planning your next adventure!