It's a jubilant atmosphere whenever a snow storm arrives in Whistler. Powder hunters emerge, toting their skis and snowboards and sauntering in the general direction of the ski lifts. Locals scramble to get the morning off work so they can line up for first chair. Once on the mountain, hoots and hollers can be heard across Whistler Blackcomb.
While it may seem everyone is having the time of their lives, those still learning to ski powder snow can struggle when there's lots of fresh snow. Some folk will go as far as not going up the mountain at all until the powder has settled and the snow has been groomed. But it need not come to that. With a few smart choices, powder days can be as fun as the sun.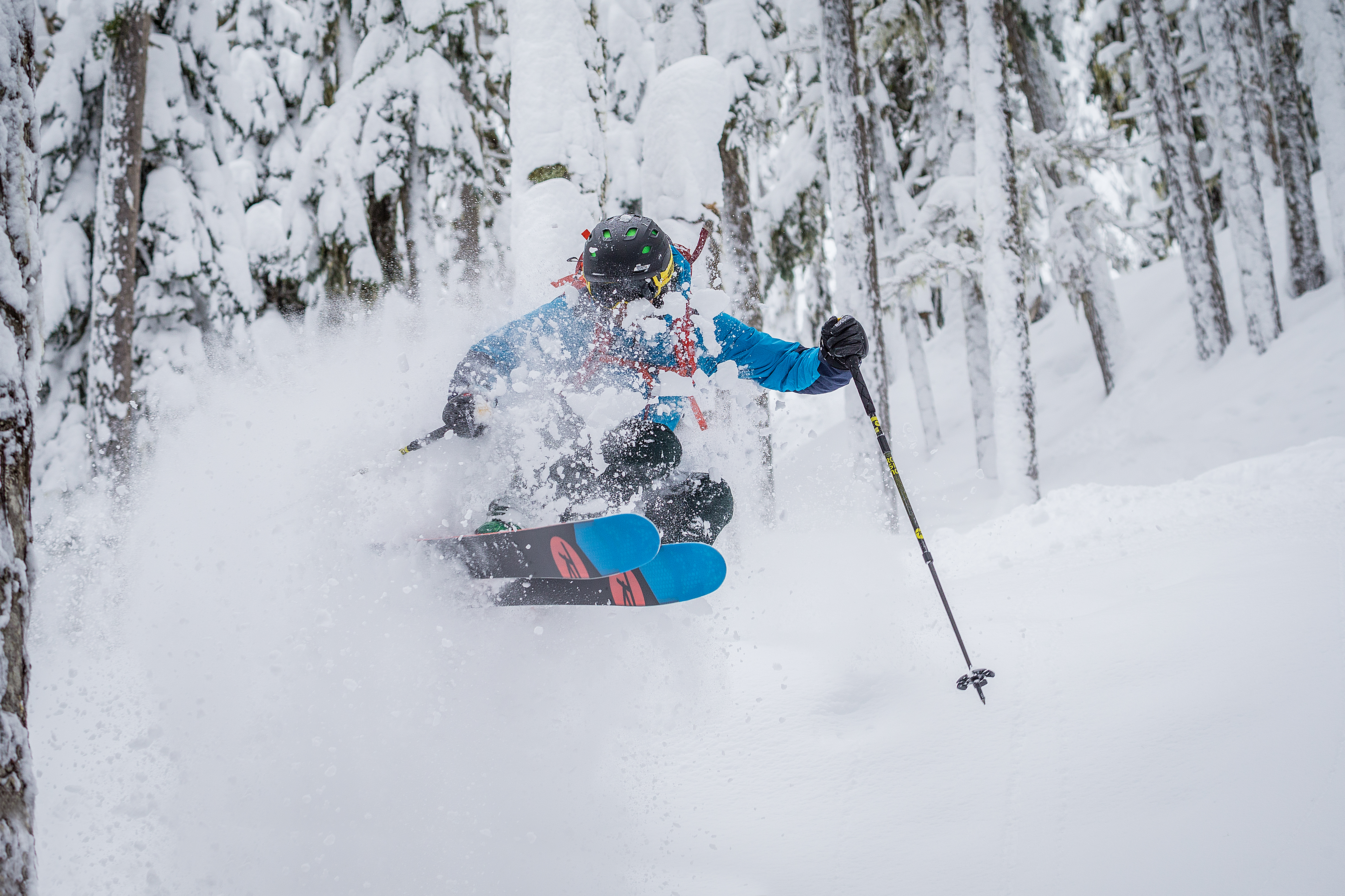 P: Paul Morrison
Take a lesson
---
If you're not having fun in the powder, it may be your technique that's holding you back. Spending a day with an experienced instructor won't just improve your skiing or riding, but you'll also have a guide that can show you to the most appropriate terrain for your ability. Whistler Blackcomb's Snow School is here to help. These pros live and breathe the mountain and investing in a lesson, or a camp may be just the thing to steepen that learning curve again.
Get a few tips now from our video: Improve Your Freeskiing In Powder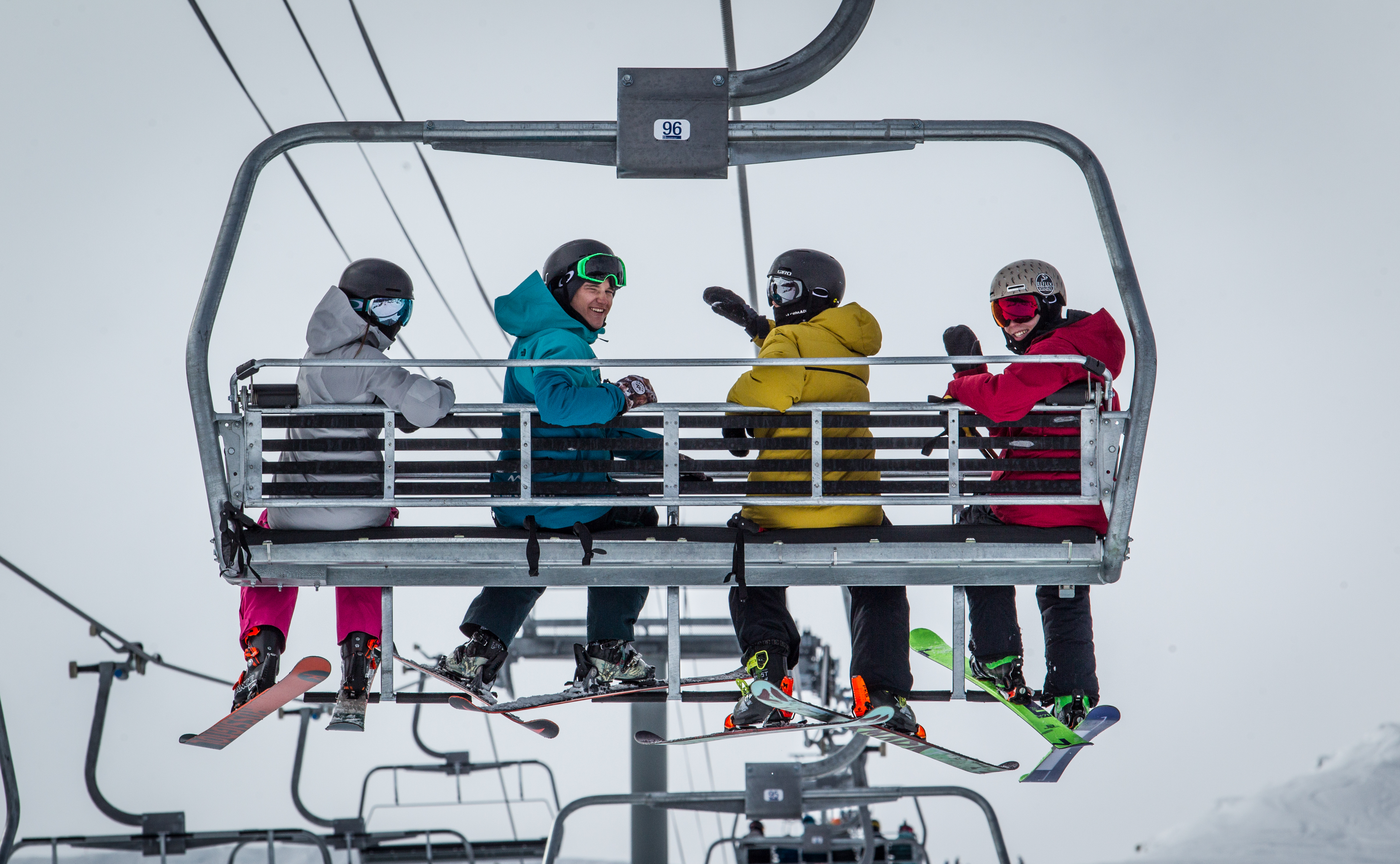 P: Ollie Jones
Adapt to coastal snow
---
Depending on the weather, snow in Whistler can sometimes fall with higher moisture content than in other mountain regions. This means less snow will feel much deeper than it is since you won't "bottom out" as easily. That also means it may not be as light and fluffy as what you've skied in the past and ploughing through it on flat terrain may get you stuck, especially on a snowboard. Stick to steeper aspects to keep your momentum in the powder. Blackcomb Mountain has a more consistent fall line than Whistler and fewer plateau areas than Whistler, so it may be worth a trip over the PEAK 2 PEAK Gondola.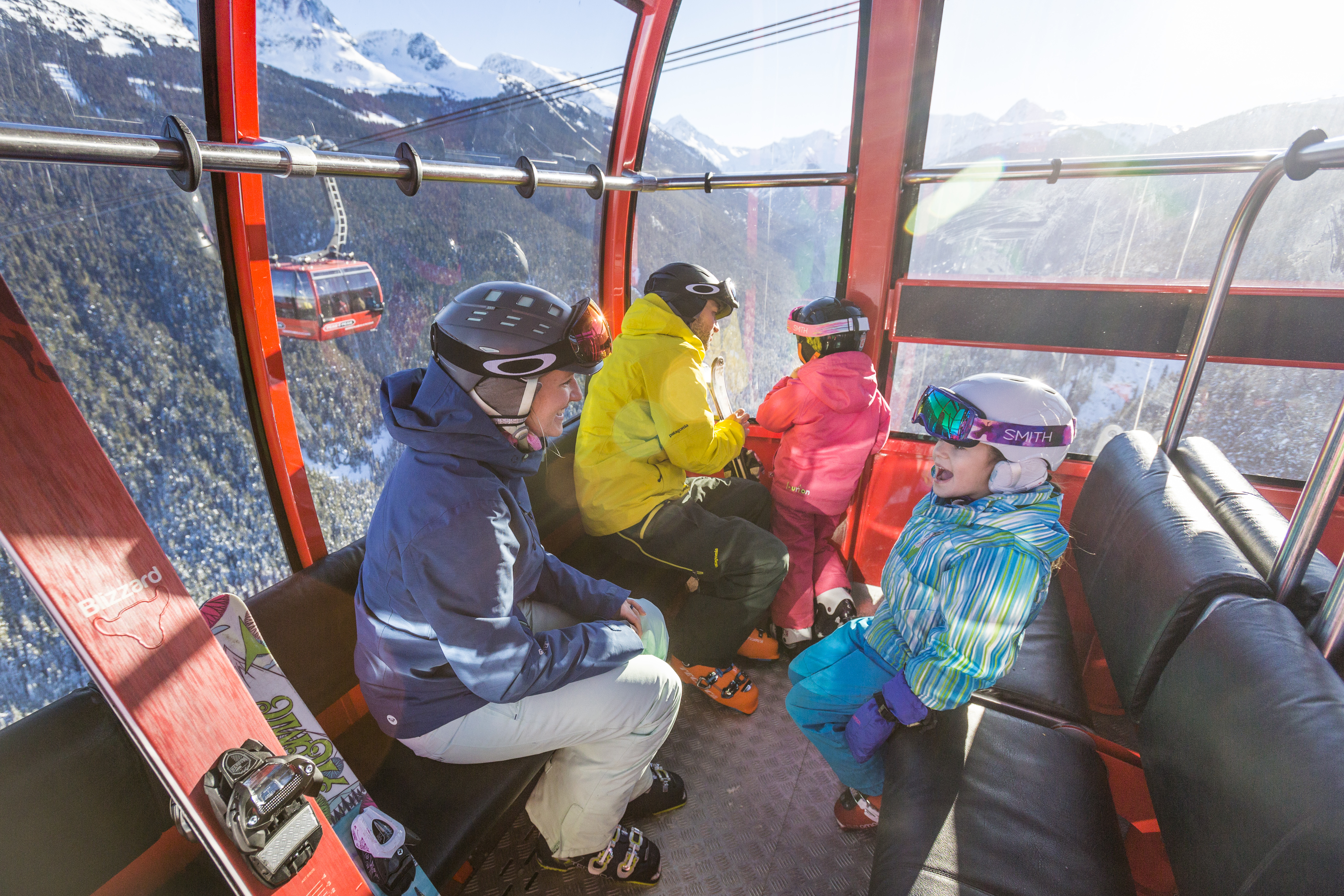 P: Justa Jeskova
Try some specialty gear
---
Having more fun in the powder is sometimes as simple as trying out wider and longer boards. Rental shops have plenty of these higher end skis and snowboards with specific shapes and profiles suited to deep snow, so don't be afraid to upgrade your gear for a day. It could be the best money you ever spent. If you are already renting, you can switch out your gear on any day, at any time, to suit the conditions.
Learn more about why you should rent gear: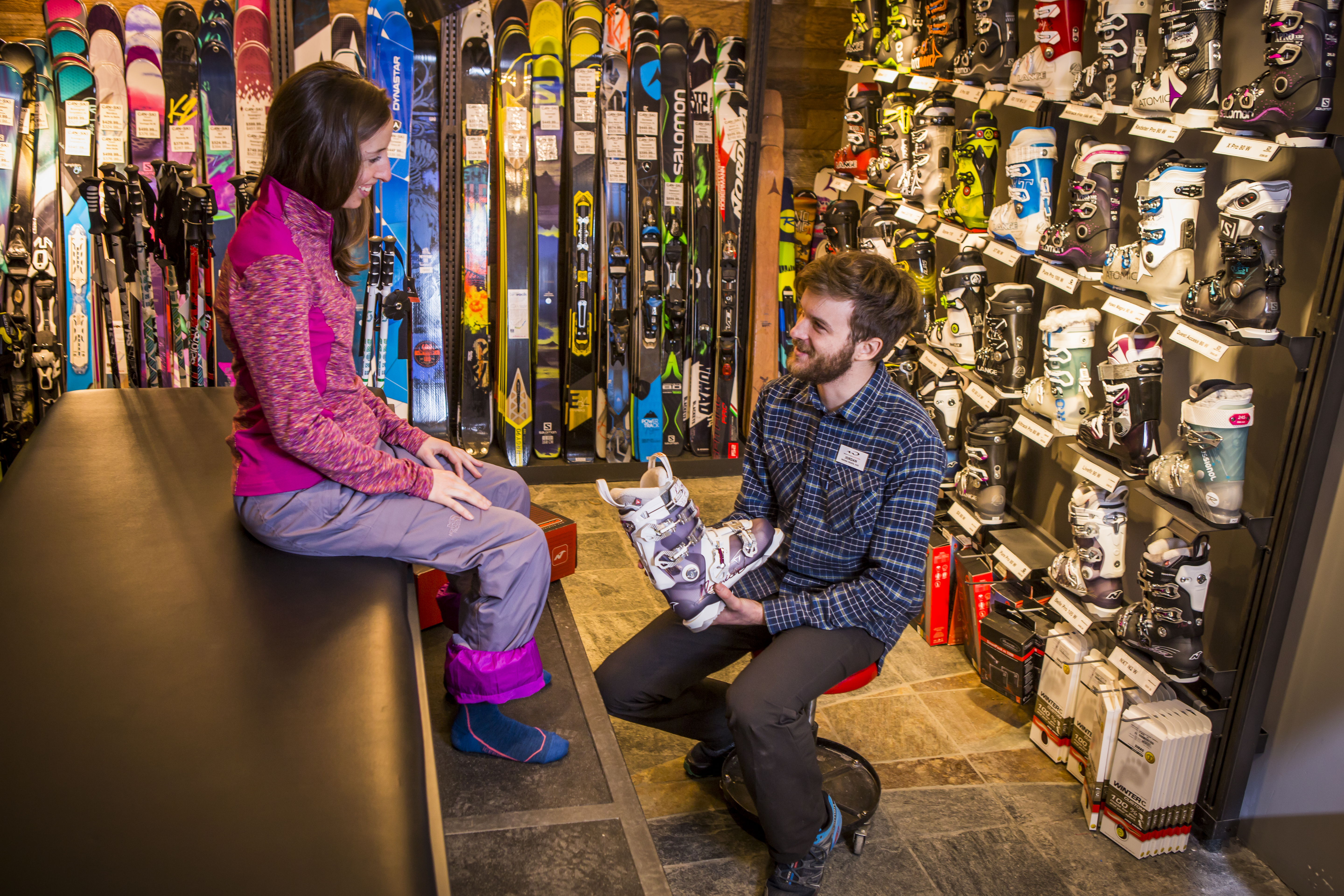 P: Justa Jeskova
Skiing deep snow isn't easy, but with enough practice and the right gear you'll be shredding powder in no time.