Early summer is an amazing time to visit Whistler Blackcomb. With over 12 meters of snow blanketing the slopes this winter, the snow pack at the top takes months to melt. As the forecast heats up in the valley, the snow in the alpine is an incredible escape. Here's 4 of the best things to do in the snow in shorts and t-shirts at Whistler Blackcomb.
Everything below is part of the PEAK 2 PEAK 360 Experience. Grab your pass and get up there!
1. EXPLORE GIANT SNOW WALLS
---
This one should be one everyone's bucket list! Just a short walk from Roundhouse Lodge to Pikas Traverse and you are journeying into snowy canyons cut into the snow pack, with stunning alpine vistas around every corner. Some places they reach as much as 10m high (hurry they get smaller every day!) Learn more about snow walls, why they exist, and how to access them here: Snow Walls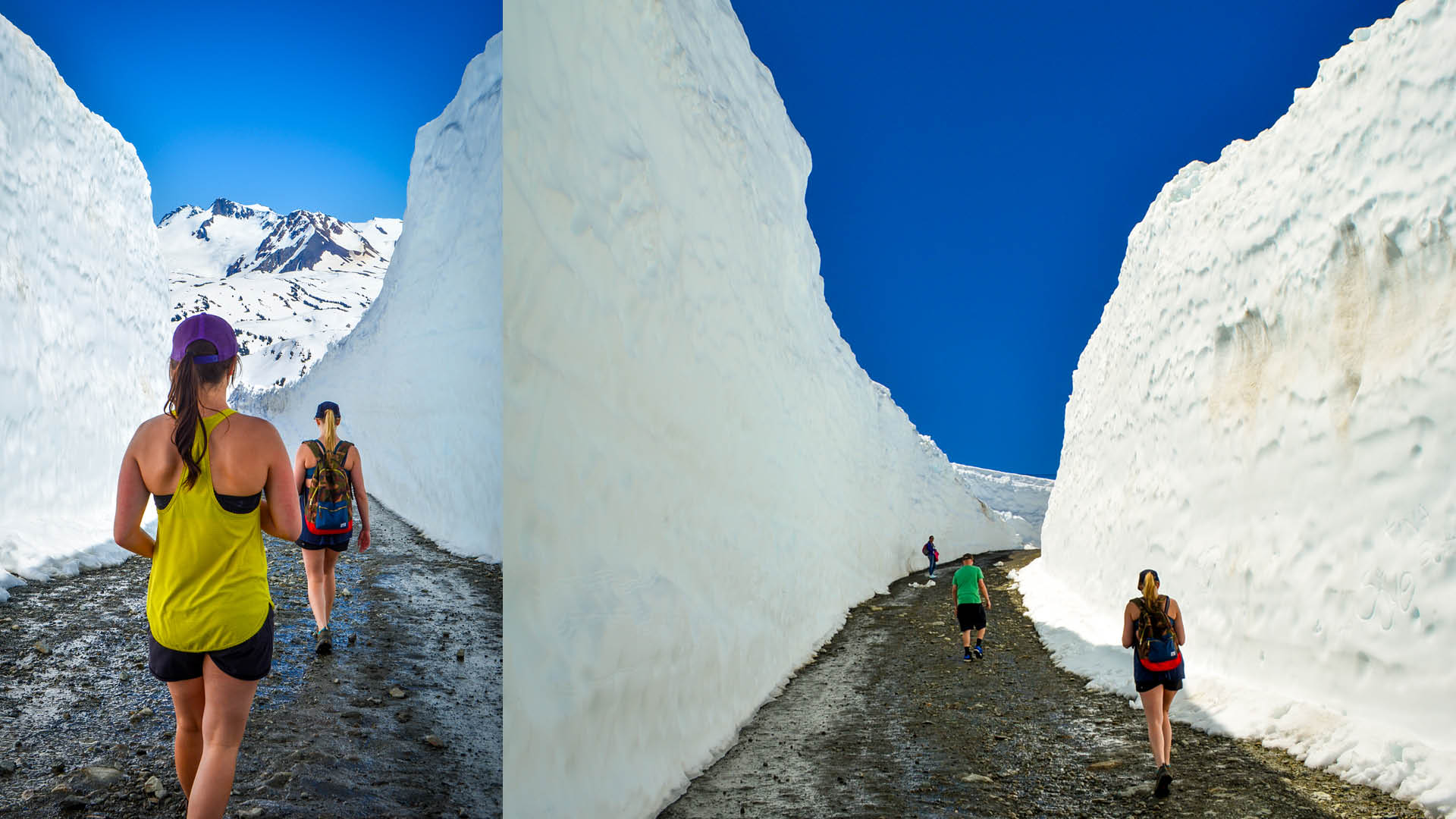 2. SLIDE ON SNOW
---
Have you always wanted to go tobogganing? Missed out on going this year? Or just a huge fan of sliding on snow? You're in luck, right beside the PEAK 2 PEAK terminal on Whistler there is a free sliding zone complete with cushy tubes.
3. HAVE A PICNIC SURROUNDED BY SNOWY PEAKS
---
The alpine is the perfect place to have a scenic picnic. Not much planning needed. The Roundhouse and Rendezvous Lodges are stocked with picnic ready food. A quick stop in and you're ready to head for the hills. The snow in late spring/early summer is just melted enough to reveal warm rock outcroppings ideal for a relaxing picnic. Toss your water bottles in the snow while you eat and they'll be icy cold for your walk back.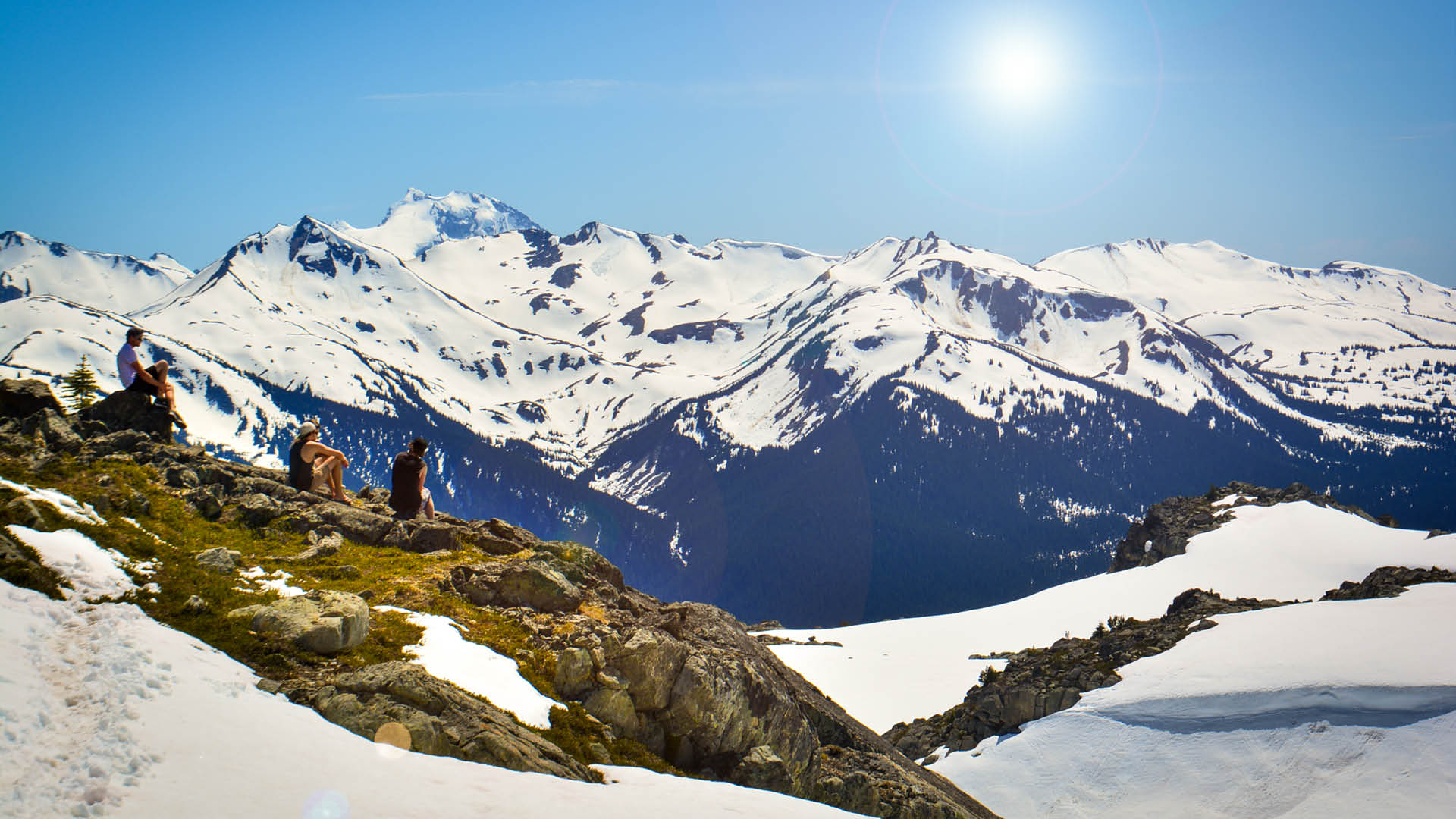 4. MAKE A SNOW ANGEL
---
A sure way to recover from the summer swelter is a good old fashioned snow angel. Not sure on the technique?
1. Find a nice patch of snow (we've got lots)
2. Lay down flat on your back
3. Do a jumping jack motion for 12-17 seconds (more or less)
4. Hop up without ruining your work
5. Pose for an Insta pic (bonus points if you hashtag #360ofWB)
6. Do an activity to get hot again
7. Repeat

Megan Wilson
Don't delay! The earlier you come visit the more snow there is to see. Can't make it in time? Don't stress, when the snow melts alpine hiking and wildflowers come into season.
Looking for even more intel on planning a summer vacation in Whistler? Our experienced and knowledgeable staff are here to help. Give us a call today 1.800.766.0449.