There are those who feel quite strongly that the best times on the mountain (in between pow days) are to be had in the Park. Others don't know much about it, other than its inhabitants seem to boast an experimental sense of fashion, and an open attitude towards gravitational punishment. Let's now demystify these zones of freestyle-merriment with the following list!
1. THERE'S SOMETHING FOR EVERYONE
---
Maybe you'd like to try your first grab or slide on a box to see what it's all about. Maybe you're supposed to be in the next Olympics, and your triple cork isn't on par with the Norwegians'. Either way, we have a park that's here to help. There are a beginner and intermediate park on each mountain, and a Highest Level expert park on Blackcomb. You can read all about the specifics of each one here.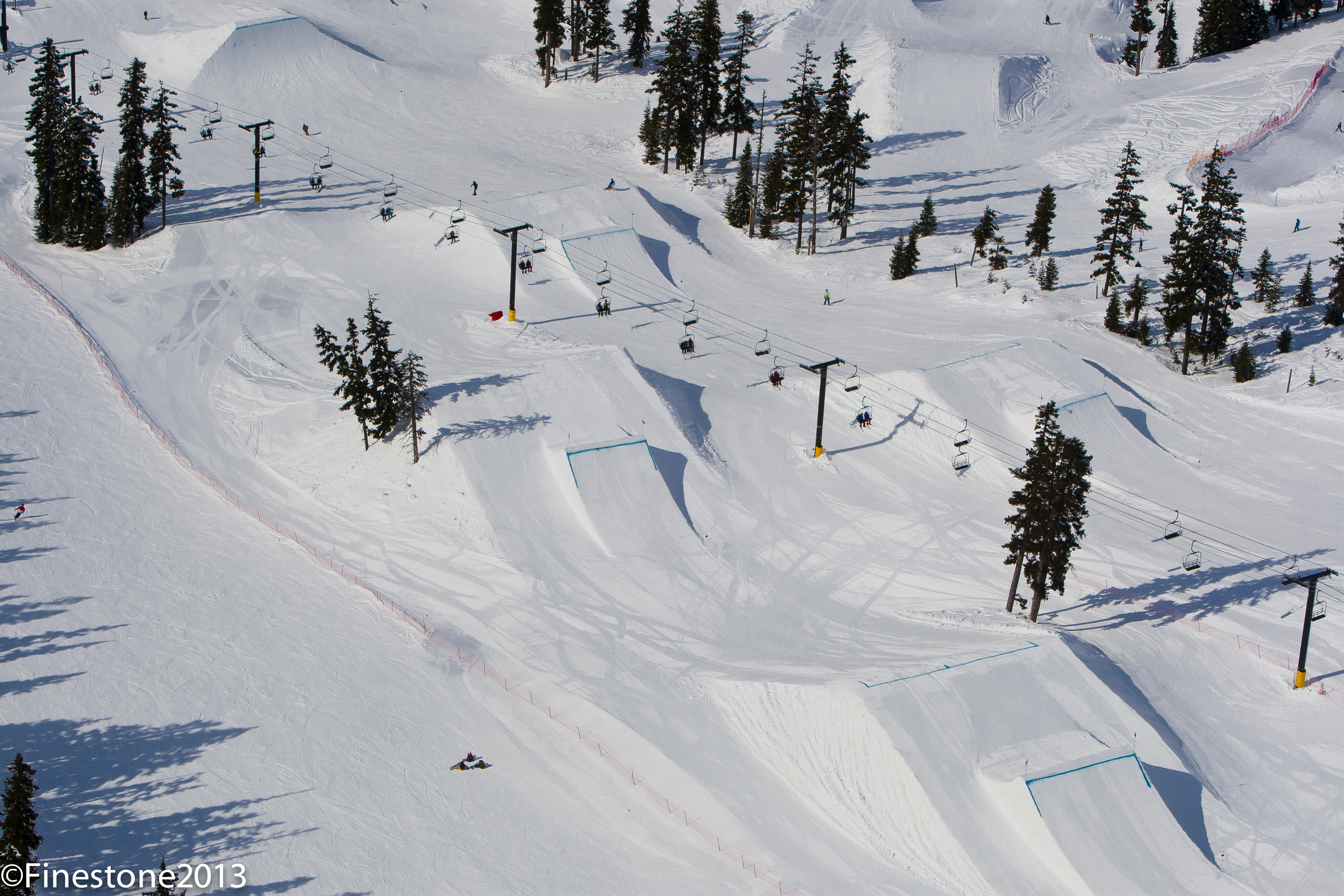 P:Brian Finestone
2. FREESTYLE SNOWBOARDING/SKIING IS HEARTY FOR THE SOUL
---
Learning new tricks and pushing the limits of your skiing and snowboarding feels amazing. In Whistler Blackcomb's Terrain Parks, you get to hit features designed to help you accomplish your goals while in the company of like-minded people, who form a more supportive community than you might suspect. You get to choose your adventure within the freestyle world, and it's that freedom that fosters such an expressive and vibrant culture.
P:Mitch Winton, Coast Mountain Photography
3. KNOW WHEN TO HOLD'EM, WHEN TO FOLD'EM
---
You can't progress if you're on the couch with an injury. Take things one step at a time, and don't bite off more than you can chew. Maybe when it's super foggy, off of a jump you've never hit before, is neither the time nor the place to take that next step. Be sure to familiarize yourself with the proper park etiquette, and safety tips found here.
4. WHISTLER BLACKCOMB TERRAIN PARKS ARE THE LARGEST AND BEST MAINTAINED IN CANADA
---
With 99 acres of mountain to attend to, and up to 1400 riders per hour pounding down on their sculpted playground, the Park Rangers are faced with a formidable task, one which they take on with great pride. They are as passionate about your freestyle abilities as they are their own. Because they're shredders themselves, they know firsthand what it takes to make a feature sing, and they appreciate the difference between what's merely usable and what's actually awesome.
5. YOU MIGHT FIND THE LOVE OF YOUR LIFE IN THE PARK
---
Why not? You might also find the love of your life in the grocery store. Anything is possible!
6. THERE'S A SHOW GOING ON, AND IT'S WORTH CHECKING OUT
---
Even if you're not interested in ever jumping or jibbing, those who are can provide an endless stream of attempts that amuse and impress. Ride up the Catskinner chairlift on Blackcomb for perfect flyover viewing of current and future Olympic/X-Games medalists hustling their hearts out in the Highest Level Park. On Whistler, take the Emerald Express for a tour of the Habitat Terrain Park, which has more flow-inspired jumps, bonks, and jibs that beckon creative riding.
7. When it snows 30cm, it also lands in the Park.
---
Some people have the mindset that Terrain Parks are specifically anti-pow. Guess what? It snows there too. Yes, a legitimate pow day can make the Park more challenging, replacing predictable grooming with haphazard bumps and inconsistent snow-depths. But if you're lucky enough to stomp a landing and explode through fresh snow, you'll quit scoffing at the concept of Park-pow. Just make sure not to duck the rope to slash turns in the Park before it's open. Our Park teams work hard to dig out hidden features, give them time to make things safe before heading in.
Thinking of venturing into the park for the first time? Or want to dial in some new skills? Consider booking some time with our freestyle Snow School instructors.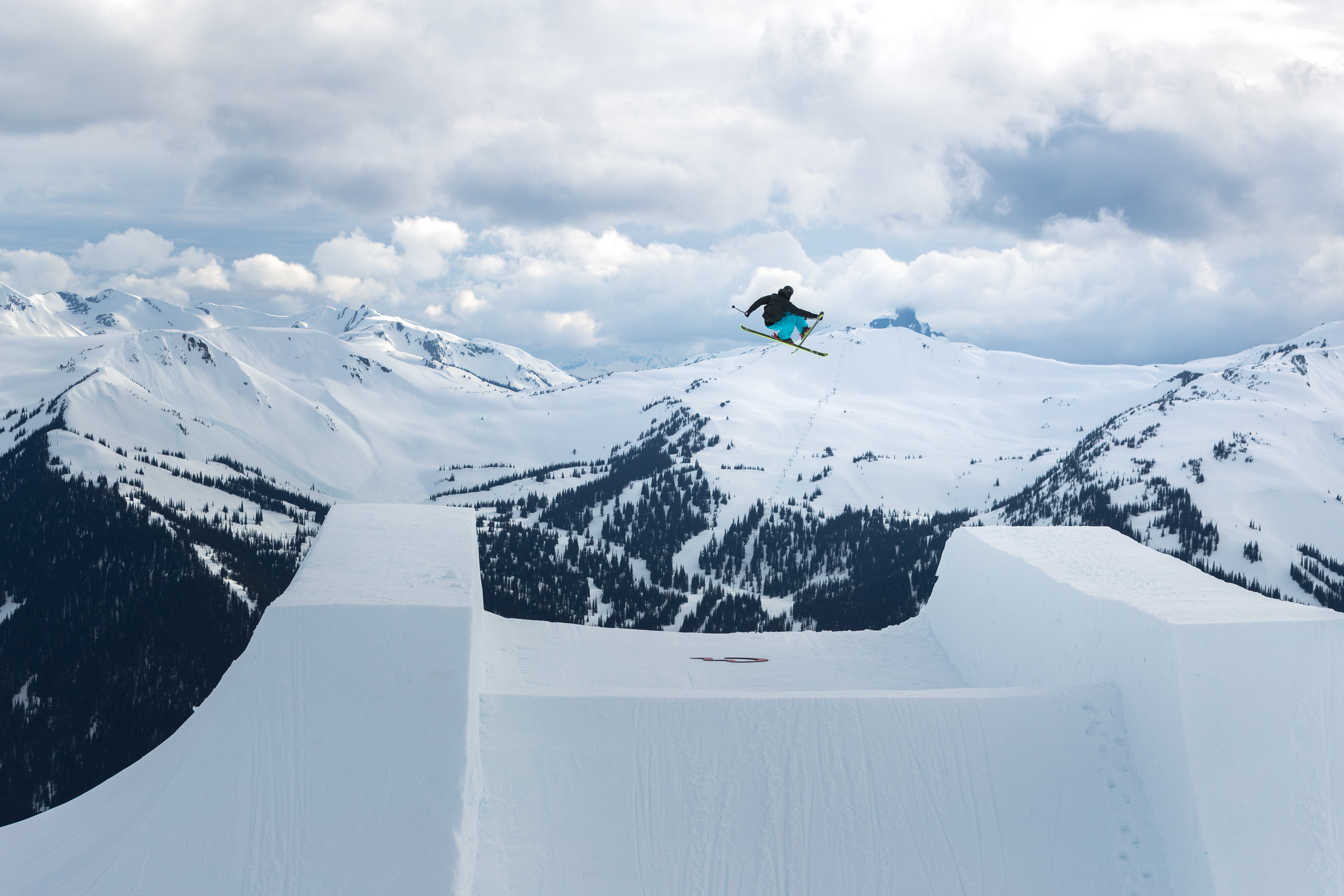 P: Robin O'Neill