As winter swings into full force, the confidence you felt in your "five-seasons-old" jacket may be starting to wane. While new skis/snowboards, boots and bindings always compete for your full attention and credit limit, the other 'gear' to strongly consider is outerwear and gloves so you can be warm, comfortable and dry while you enjoy the new hardware. After all, dressing comfortably on the slopes allows you to have better mental acuity, meaning you can focus on your technique and the chan ging terrai n and snow. Best of all, you can stay out longer and ride bell to bell because you aren't distracted by a poor clothing system that results in discomfort.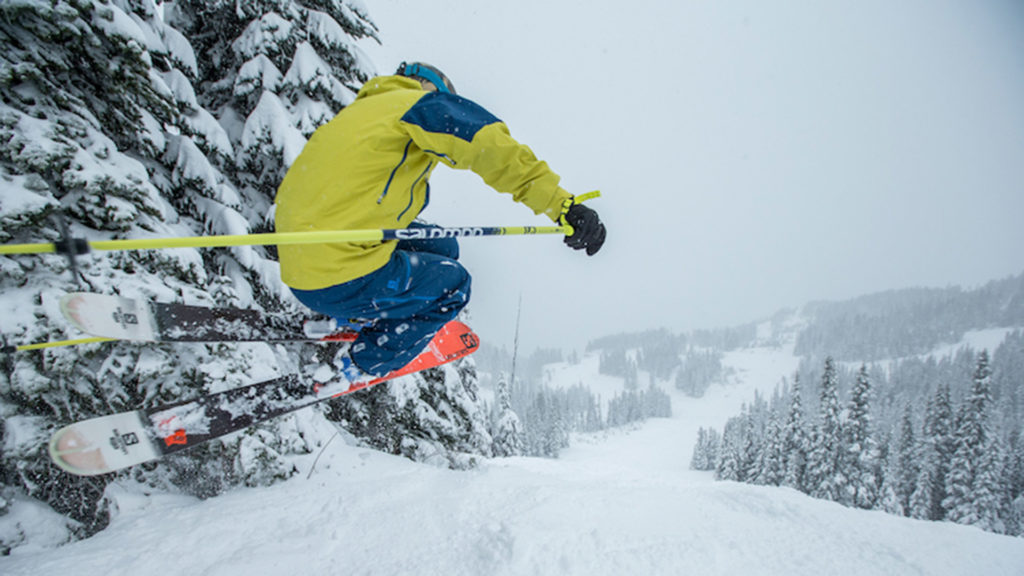 Photographer Paul Morrison Athlete Stan Rey
Dressing for the intense weather Whistler can throw at you requires close attention to the daily weather forecast as well as your anticipated activity level. Dressing for a variety of changing conditions on the mountain is key to your comfort, especially when you have the experience to know what works and what doesn't work. If you don't have a lot of experience, then don't be timid about asking for advice from professionals who work every day on the mountain including ski patrollers and instructors. The staff at Whistler Blackcomb's mountain stores are also seasoned outdoor enthusiasts who have vast knowledge on the products available that will work best in Whistler. A system of layers lets you adapt quickly to the changing conditions. This system generally consists of a protective outer shell that is waterproof, breathable and windproof, in combination with an insulating layer and a wicking base layer.
The true secret to staying comfortable in a variety of weather conditions is staying as dry as possible, especially in the wet Coastal mountain range of Whistler. While staying dry on the outside may seem obvious to even the most inexperienced outdoor enthusiast, what is often overlooked, but equally important, is to stay dry on the inside. Our bodies are constantly"breathing"; moisture vapour continuously escapes from our pores, even while we are inactive. When we become active, we generate increased amounts of moisture vapour which, with enough exertion, can then turn into 'sweat'. The more the activity level increases, the more 'sweat' we generate. The problem arises from the fact the sweat needs to go somewhere and, unfortunately, can be absorbed into our clothing if we are not using a functional layering system that includes a wicking base layer.  The result is when you become wet on the inside from your own sweat; you start to lose valuable body heat because water accelerates heat loss up to 23 times faster than when you are dry.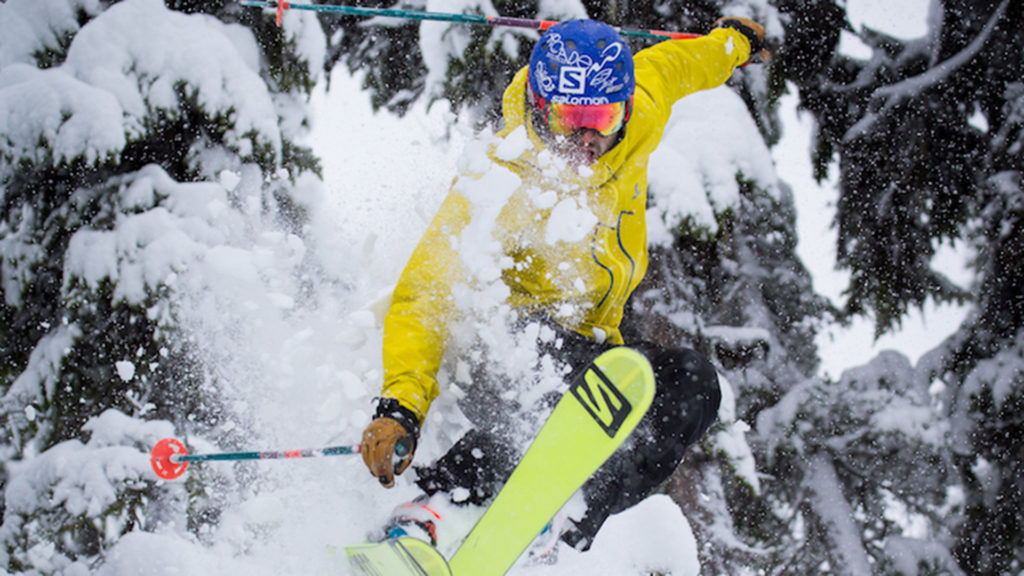 Photographer Paul Morrison Athlete Stan Rey
So when that new pair of skis or snowboard arrives, make sure you pay as much attention to your clothing system as you do your new hardware so you can enjoy a full day on the slopes, no matter what the weather. Also remember your comfort is personal to you. No two people have the same combination of metabolism, fitness level, age or skill set, which in turn means what may work for one person, may not be the best for another person. You are the only one in charge of your comfort but asking for help while shopping can really help narrow down the choices.