You've earned this. It's your ski or snowboard day, or maybe even vacation, so don't waste it in line or by being in the wrong place at the wrong time. Follow these three simple steps to make sure you're spending more time where it matters, on the slopes!
1. Take care of business the night before: Tickets, Rentals, Lessons
---
It's your first morning of skiing and you're amped!  But wait–you didn't get your stuff sorted the night before and now you're standing in a long line-up, sweating like there's no tomorrow, wasting 1-2 hours of your precious pow turns.  Worse yet, your well-organized friends are all waiting for you. You came here to ride, not wait in lines.  That's why tip #1 is to get everything you need for your day of skiing, ready the night before.
If you can't make it happen the night before, at least get there as soon as things open to avoid line-ups. This includes:
Lesson Vouchers from Snow School
Tickets or Passes at Guest Services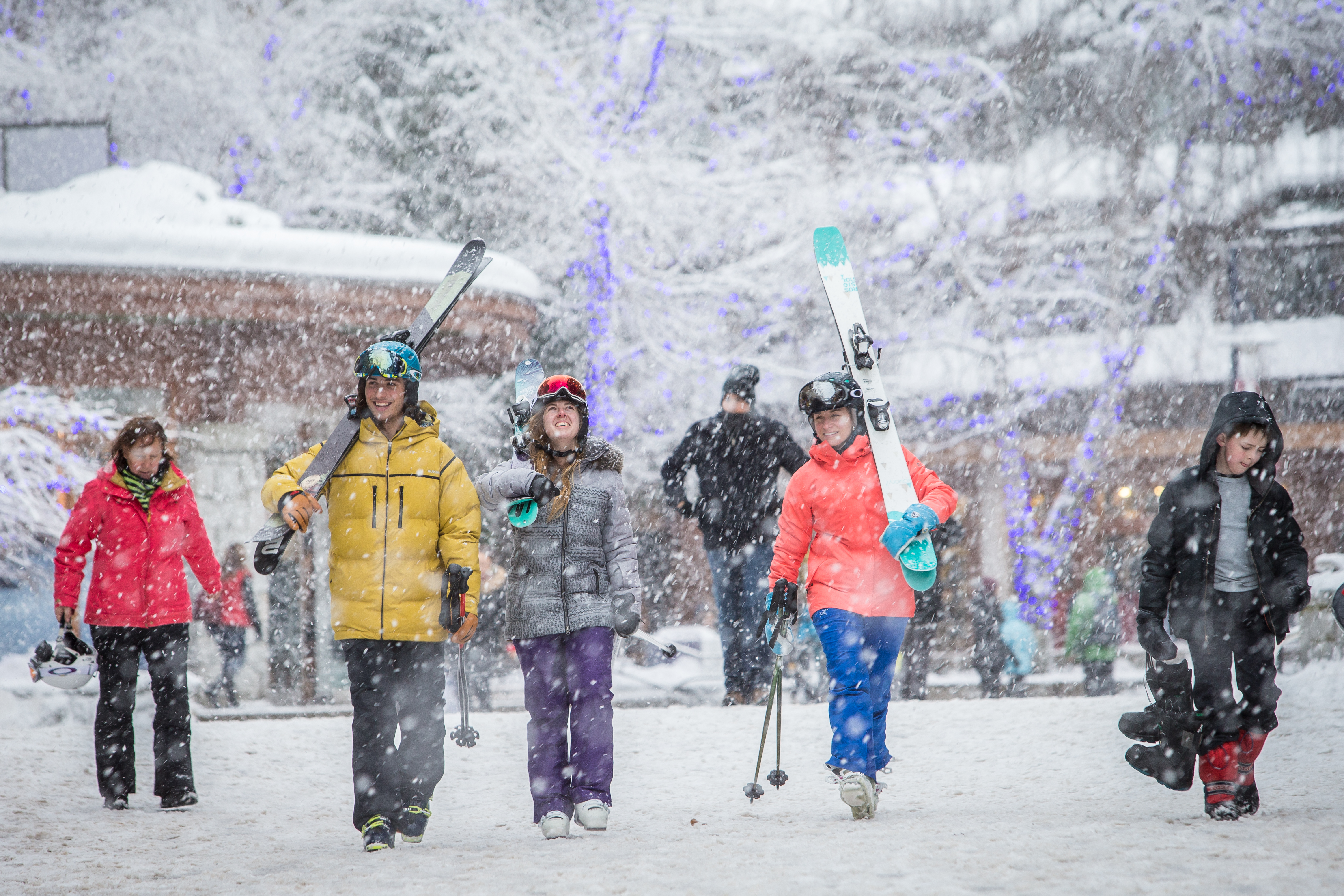 P: Paul Morrison
2. Get Up, Stay Up, Eat Smart
---
That sounds like the start of a catchy jingle. Do as the locals do, and make it your motto when in Whistler.
Get Up
If you're visiting during a particularly popular time of season (think Christmas, US President's week, Chinese New Year, school breaks, snowy weekends) this is a KEY piece of advice. The advertised lift opening is 8:30 a.m., but our hard-working Mountain Ops crew will always try their best to open it 8:15 a.m. if conditions allow.
If you want to get up even earlier, get your hands on a Fresh Tracks Mountaintop Breakfast ticket for about $20. Fresh Tracks gets you up the Whistler Village Gondola at 7:15 a.m. so you can feast on a mountain-sized breakfast buffet and still get early access to the slopes.
Stay Up
Once you're up, keep heading up the mountain to the alpine lifts as they start to open.  Avoid skiing back down to the base or mid-mountain lifts where lines have grown while you've been rippin' it up.
Side bar: Did you know that you can skip the lift lines with any Snow School Lesson?
Eat Smart
The busy times in the on-mountain restaurants are, you guessed it, normal lunch time. 12noon to 1:30pm.  An easy way to secure a nice window seat with your crew to enjoy your lunch is to avoid that time-frame.  Since you started early, you're probably getting hungry by 11:00am anyway, right?
Extra Bonus: The slopes tend to be quieter during lunch, so you can enjoy empty runs while everyone else is eating.
Extra Extra Bonus: You will likely be tired before anyone else, and thus, ready for après before anyone else.  Looks like you and your crew just scooped up the best table at the bar!
Final eating tip: Are you here during a busy holiday period and have your heart set on eating dinner before 11pm?  Avoid getting hangry and make dinner reservations at one of the many amazing restaurants.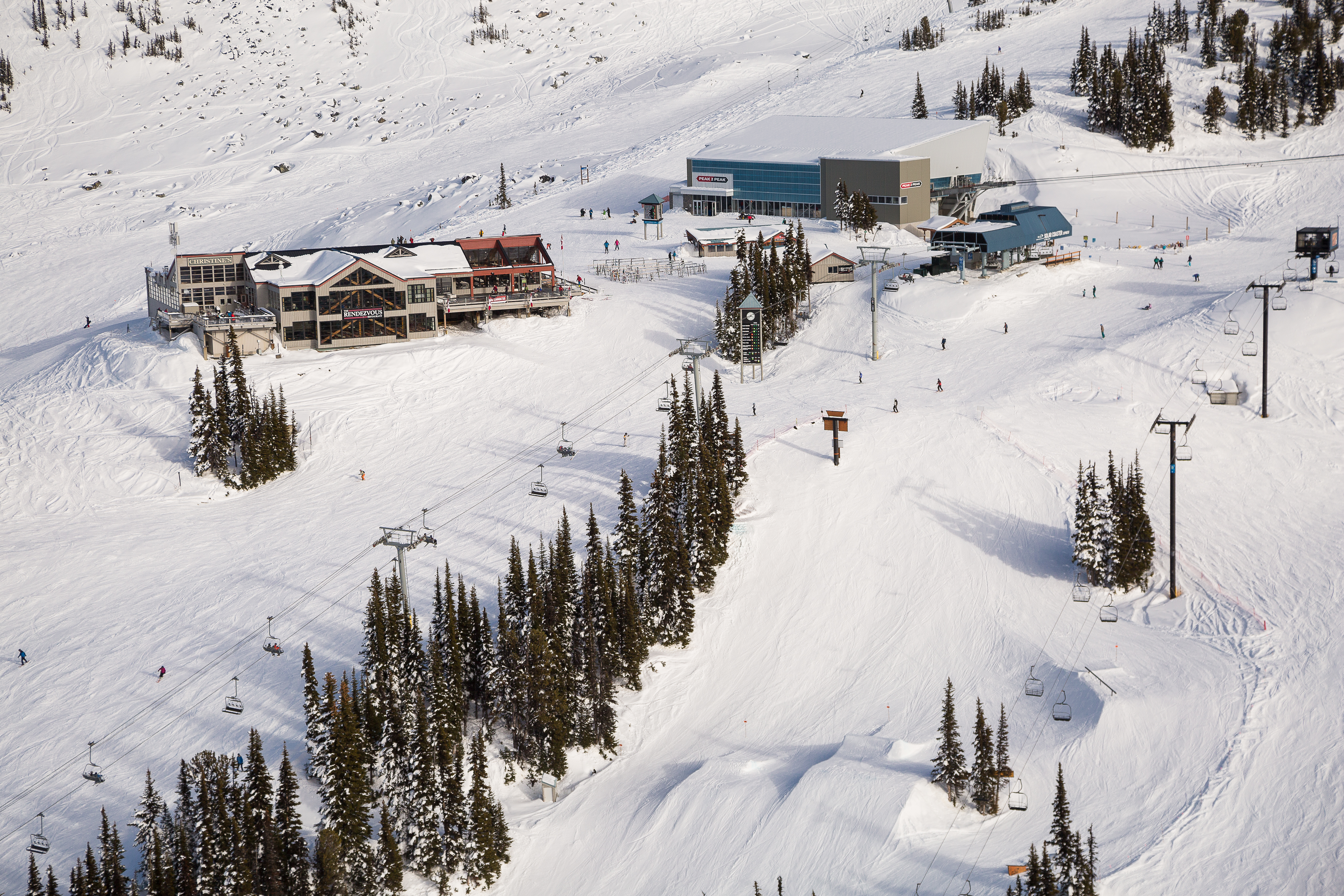 P: Paul Morrison