If skiing and snowboarding aren't your thing, or you just want something different, there's a ton of fun and interesting stuff going on. Here are a few that I always recommend:
Coca Cola Tube Park
---
Located at Base 2 on Blackcomb Mountain, the Coca-Cola Tube Park offers lots of fun for everyone. There's no skill or equipment required so it's the perfect activity for all ages.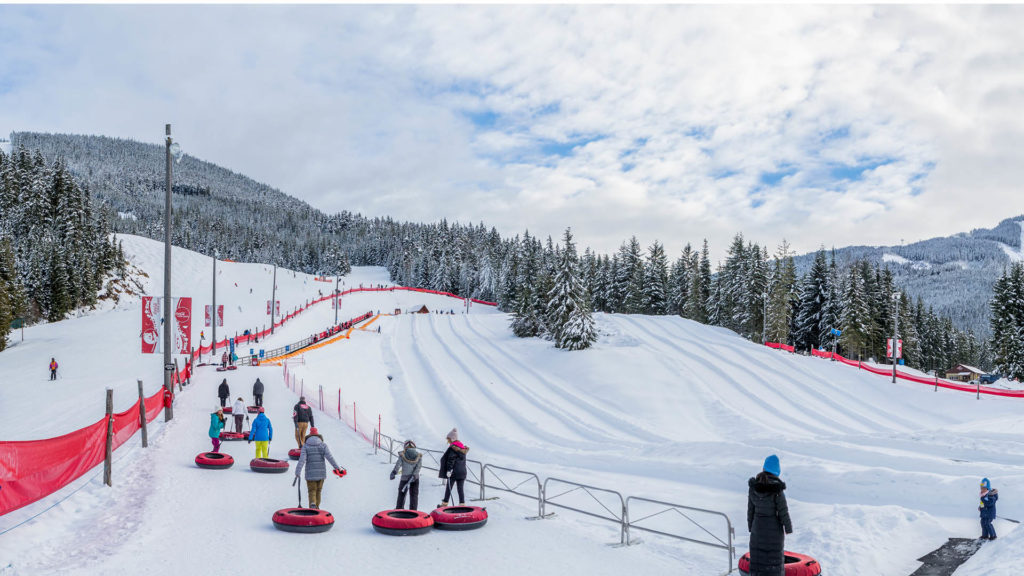 P: Justa Jeskova
Ziplining
---
Experience high flying adventure through the tree tops or soaring across above the Fitzsimmons creek. Ziptrek offers an entertaining combination of high-wire adventure and ecological exploration – a definite highlight of anyone's trip to Whistler. Highly recommended!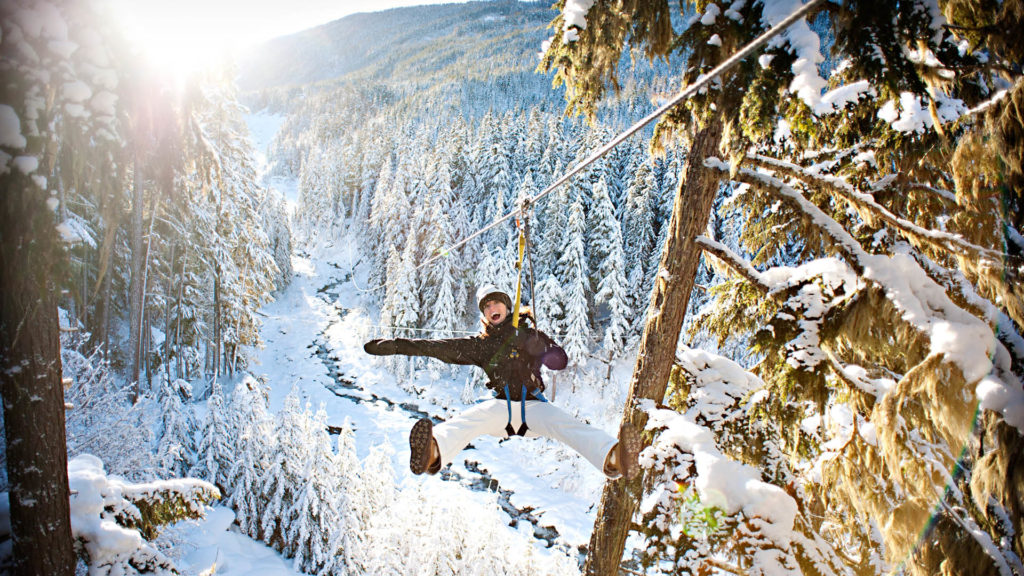 P: Mike Crane, Tourism Whistler
Fire & Ice Show
---
At the weekly Fire & Ice Show you can watch world-class athletes flipping and twisting through a burning ring of fire that finishes with a first class fireworks display. It's an electric mix of music, dance and spinning fire and a show that families really enjoy. The show takes place most Sunday's throughout the season.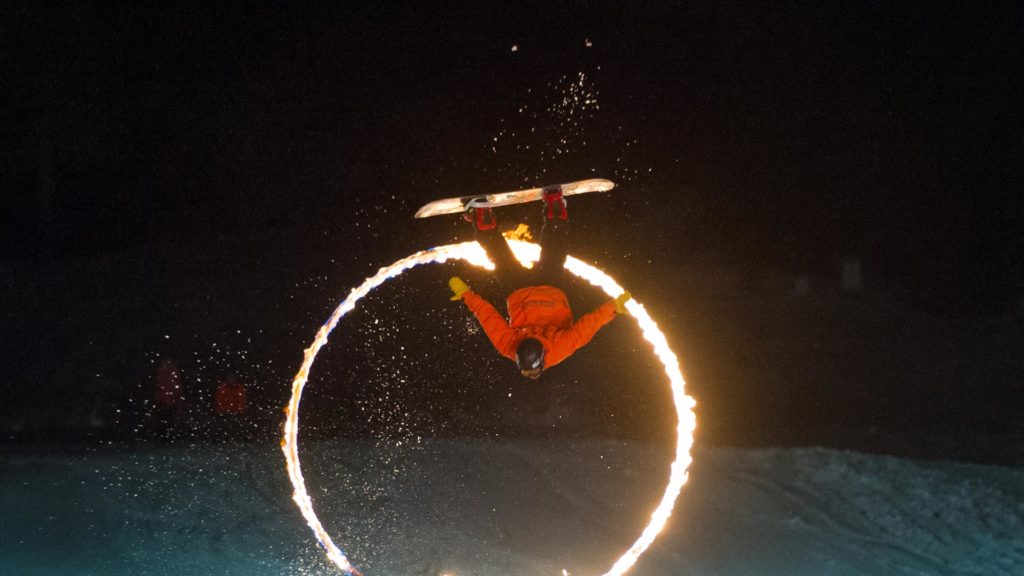 P:Mike Crane, Tourism Whistler
Snowmobile Tours
---
Hop on a "sled" with Canadian Wilderness Adventures and see Whistler from a whole new perspective. Choose from tours to suit all level riders, with options for private groups, families and dual riders, as well as early morning and evening tours. A must-do, in my opinion, especially for Whistler first-timers.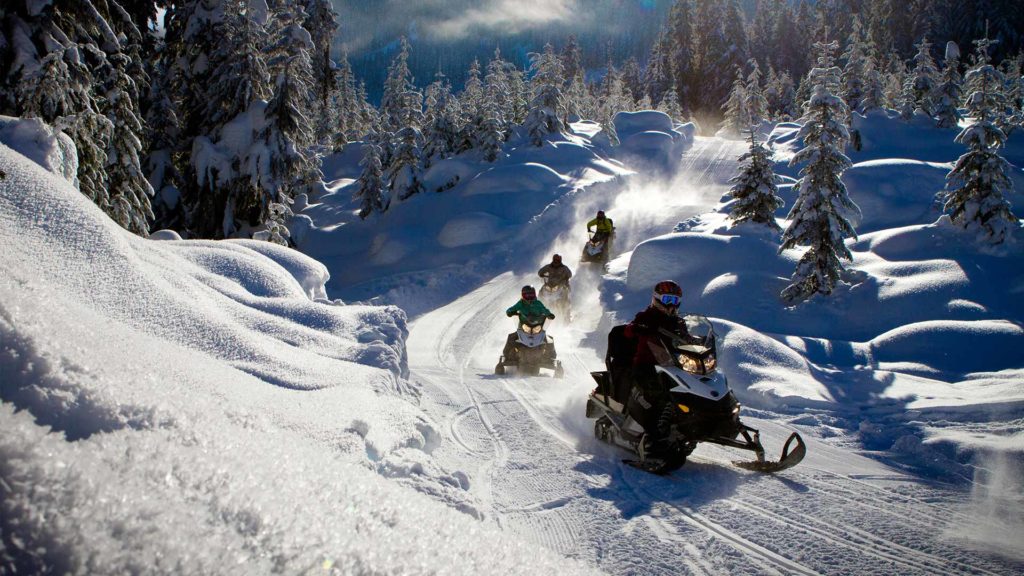 P: Canadian Snowmobile
Whistler Sliding Centre
---
Whistler Sliding Centre – Our Bobsleigh and Skeleton programs are on a lot of people's "bucket lists", and rightfully so, as only a handful of tracks are even available in North America. It's pure exhilaration that you won't find at many resorts. Don't miss your opportunity – it's something I hear people rave about!
Snowshoe Tours
---
The absolute best way to experience our Winter Wonderland. Our tours will take you on a journey through the snowy depths of Whistler Mountain along the beautiful tree lined trails of the mountain experience beautiful views while spotting birds and animals native to the mountain. If you can walk, you can snowshoe making this activity ideal for winter exploration.
Heli-Skiing
---
Want to check off another item on your bucket list? With exclusive rights to 432,000 acres of big mountain terrain that includes 173 glaciers and 475 runs, Whistler Heli-Skiing delivers an experience that seems to leave people downright giddy.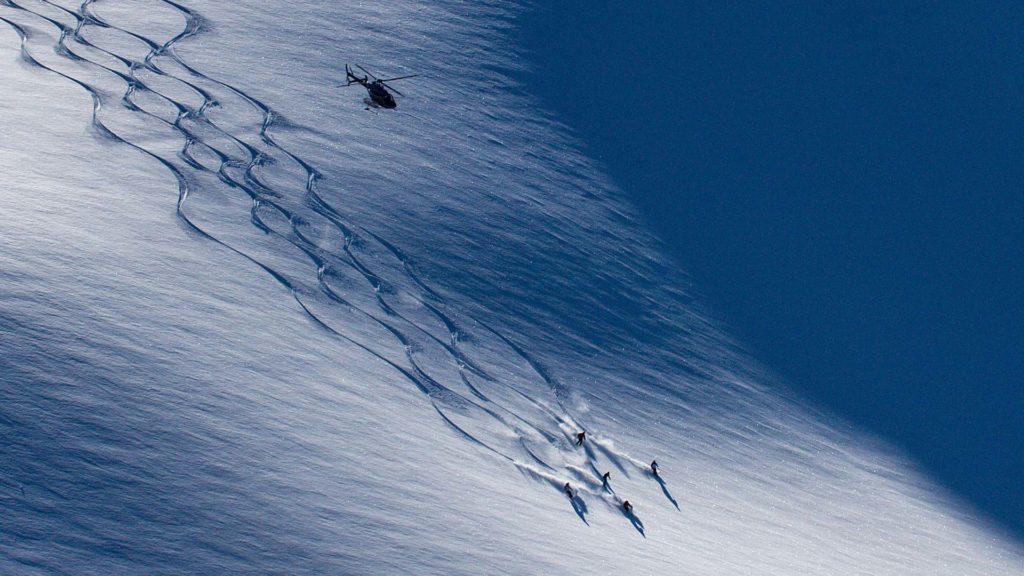 P:Eric Berger
PEAK 2 PEAK Gondola
---
Board the longest and highest lift in the world for an unparalleled perspective of British Columbia's rooftop – from incomparable views of snow covered peaks to riding through the mist of the clouds. The world record-breaking PEAK 2 PEAK Gondola was built for sightseers, skiers and snowboarders alike. Another absolute most-do, whether you've been here before or not.
P: Paul Morrison
Scandinave Spa
---
No matter what else you get up to during your time in Whistler, there's nothing like treating yourself to a little TLC after a long day. Experience true luxury with spa packages designed to rejuvenate you inside and out. Relax your sore muscles with a massage, or experience the hot Scandinavian baths and refreshing waterfalls with an incredible view of Whistler Blackcomb's valleys.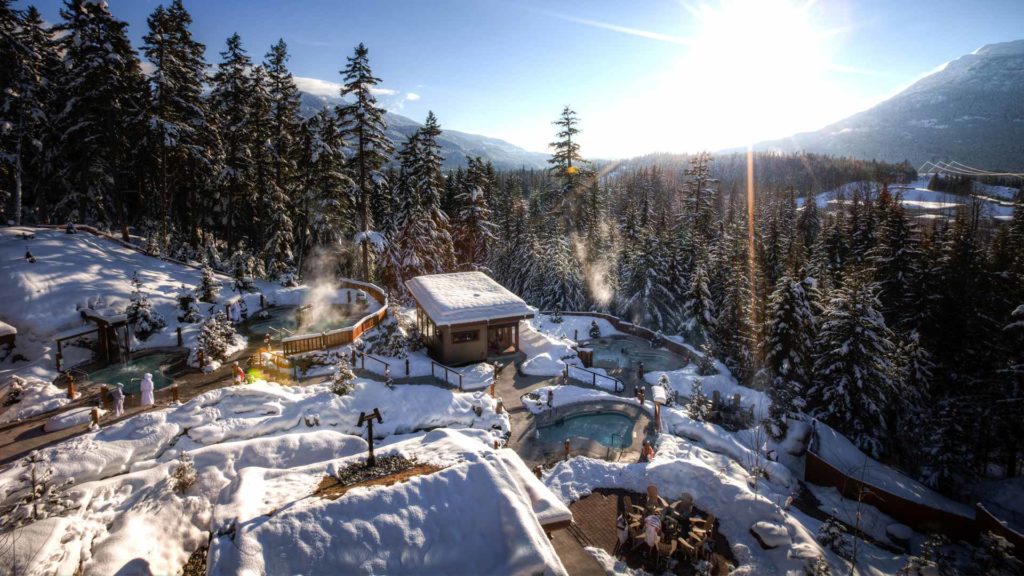 P: Scandainave Whistler
Whistler Tasting Tours
---
Explore Whistler's fine dining scene with a Tasting Tour, taking you on a journey through the village's most fabulous restaurants – all in one night. You get to enjoy each course of the meal in a new location, giving you the opportunity to try so many more delectable dishes than you would on your own. Blind taste-test wines, connect with other foodies, and gain some inside knowledge on the area from your guide.