It's the middle of October, and before turkey even hit the table, we've already seen a blanketing of snow to our valley floor. While Mother Nature has been providing the snow, our crews have been working hard to put the finishing touches on the lifts that will get you to the good stuff on opening day. Since you can't see it for yourself right now, we'll give you a sneak peak behind the scenes at the progress of our new lifts as they are readied for opening day.
If you haven't heard what new chairs are coming this season, you can learn more about all the exciting changes coming for the 2018.19 here:
Everything you need to know about Whistler Blackcomb's lift investment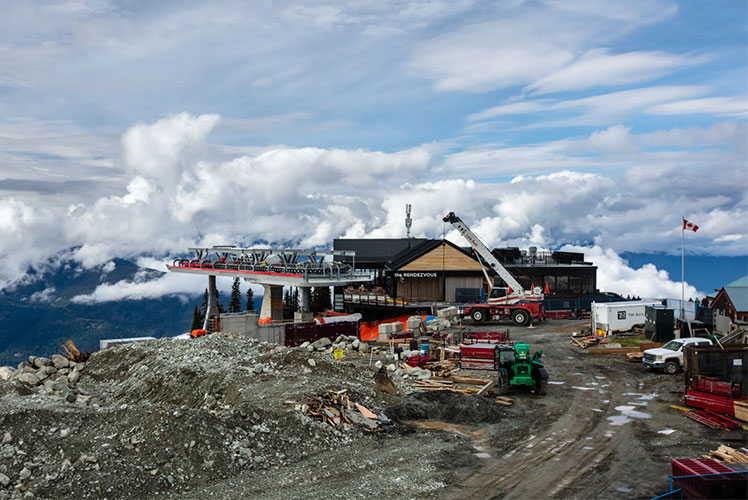 BLACKCOMB
---
Of our many changes coming for winter 2018.19, the new gondola on Blackcomb is likely the most anticipated upgrade for the upcoming season. This winter you will be able to ride all the way from valley floor to the Rendezvous Lodge on one cozy 10-person lift.
Since the last update the top lift and mid lift stations have come a long way and are just steps away from completion. All the lift towers have been installed, so it won't be long before you will be able to see the final shape of this new lift from the valley.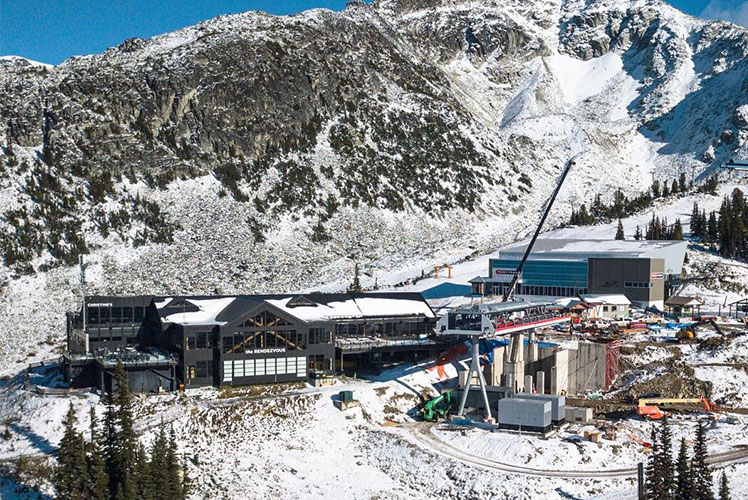 The new cabins for the gondola have arrived, and they immediately received welcome dusting of snow from Mother Nature. Once the towers are bolted in, and the haul rope is strung, we will have them on the line for you to see. Who will get the opening cabin? Only time will tell.
Park riders and beginners will rejoice that the new Catskinner chair is also nearing completion, and will be open on Blackcomb opening day. The new location of the bottom station will open up a whole new world of possibilities for laps on your ski day. Who knows? You may even fall in love with a new set of runs.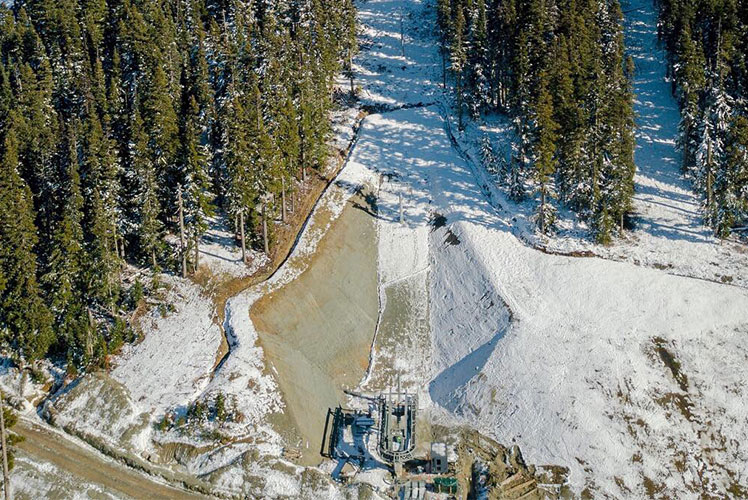 WHISTLER
---
Emerald Chair has always been an important chair for Whistler Mountain. With its mix of beginner, park, and amazing tree skiing, it's not surprising how many guests want to ride this lift. The new 6-person chair will help ease congestion in this popular zone, and let you chat with two more friends on your ride up.
This chair construction is nearly complete, with the stations and towers installed. Once the haul rope is on, and chairs are inputted, this lift will be ready to make your Whistler Opening day memorable.
Opening day will be here before you know it and you will be able to see these amazing new lifts for yourself. Do you have your pass for next season? Book early to lock in the best rates.