At the start of a brand new year Mac Marcoux is serving up a powerful reminder that any challenge can be overcome.
"A lot of disabled people are doing super rad things, I want to be part of that movement".

Mac is no stranger to speed and adrenaline. He is a member of the Canadian Para Alpine Ski Team, four-time Paralympic medalist and five-time World Champion.
During the 19.20 winter season, Mac Marcoux and his relatively new guide Tristan Rodgers, decided now was the time to pioneer blind freesking.
Blind Faith follows the pair as they set out to attempt three of Whistler Blackcomb's most iconic freeski lines as a visually impaired team.

THE CHALLENGE
Kaleidoscope
A steep line from Harmony Ridge used to access Boomer Bowl and Wet Dreams. A suitable warm-up for the lines that follow. You can view Kaleidoscope on your left as you're seated on the Harmony 6 Express alpine chairlift.
Excitation
From the very top of the ridge to Little Whistler below. This line is steep, tight and a rock pillar awaits on skiers left as Harmony quickly approaches. You can see this chute on your left on the far side of the Saddle from Peak Express.
The Coffin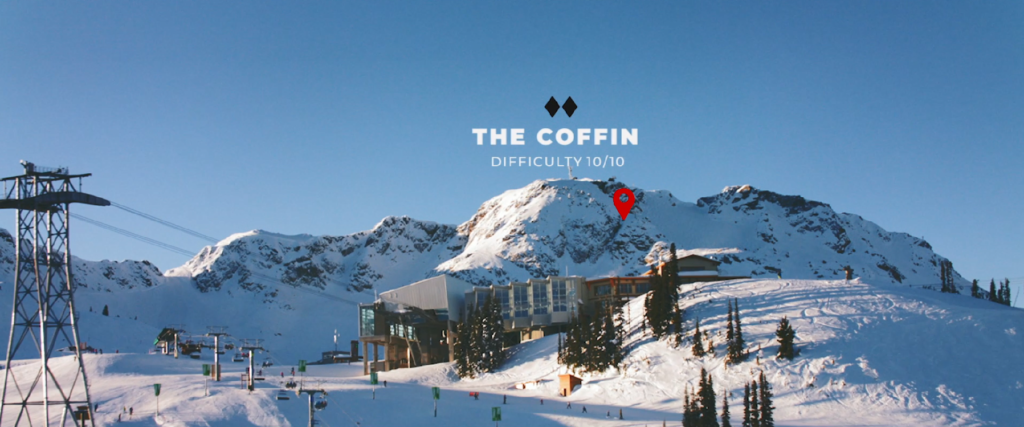 The Coffin, one of Whistler's most notorious double-black diamonds, would be their crown jewel. This chute is not for the faint hearted and can be seen directly below you as you approach the top of Whistler's Peak Express.
Blind Faith is being released with the support of TELUS Optik TV on Wednesday, Jan 20th 2021 across Youtube, IGTV and Facebook.

DETAILS
Year: 2020
Runtime: 26 minutes
Language: English
Country: Canada
Director: Graeme Meiklejohn
Producer: Lainey Mullins, Origin Outdoors
Cast: Mac Marcoux, Tristan Rodgers
WATCH AGAIN
Choose To Be: a 2019 documentary series about the personal choices of the people of Whistler Blackcomb and how our choices define us.