Skiing is just part of the fun at Whistler Blackcomb. If you're traveling with that someone special, you'll find plenty of romantic Whistler activities for couples. In this guide, you'll find out exactly where to go and what to do for your romantic getaway.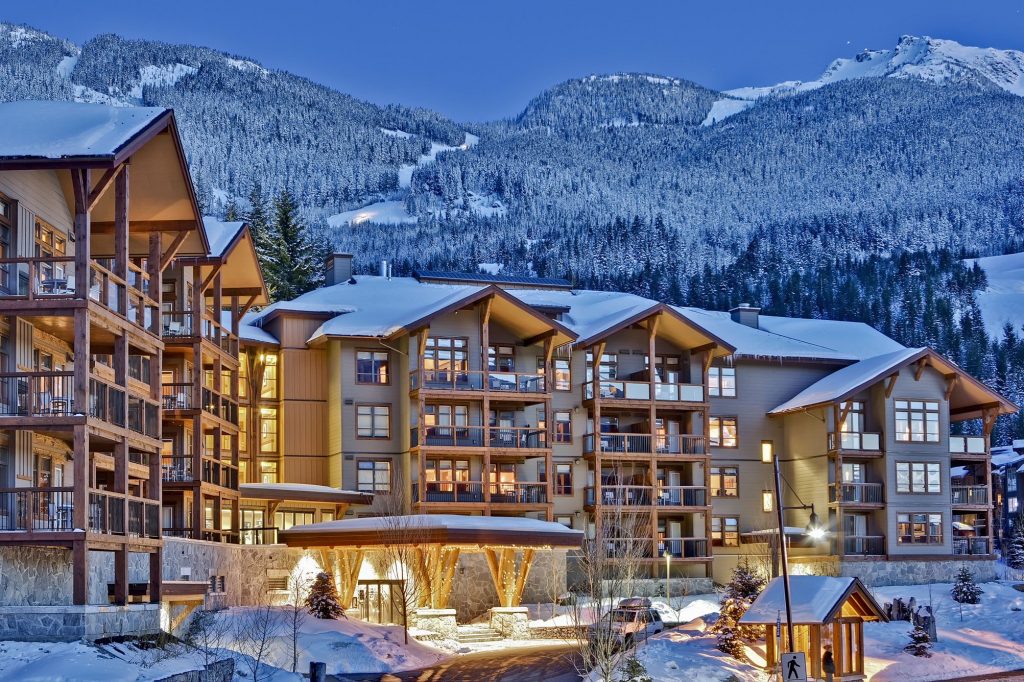 1. Ride The PEAK 2 PEAK Gondola 
You may have ridden in a gondola before, but you've never seen one like this. The PEAK 2 PEAK Gondola experience is an incredible sightseeing opportunity to see the mountains from above. At 436m high, this is the highest lift in the world of this type and features one continuous lift system for a smooth ride from one peak to the next.
This scenic adventure is wonderful in both winter and summer. Both offer 360° views of the valley and can be quite the experience to share with someone special. There are also restaurants at the top of each peak, allowing you to eat a cozy meal while taking in the view. 
2. Zip Through the Winter Forest 
Sometimes, skiing isn't enough of an adrenaline rush. Experience a high-flying adventure on a Zipline Tour with Ziptrek Ecotours to take things up a notch. You'll fly through the old-growth forest and learn about the local wildlife as you glide along four different ziplines. It's a fun way to take in the sights in the area, and you may also get to see some impressive animals. 
Keep in mind that ziplining can be done in winter and summer but may be more enjoyable in the warmer months. Certain experiences are only available during specific seasons. 
3. Take a Romantic Evening Stroll 
Not everything is about the attractions and food at Whistler. Pack a thermos of hot chocolate and take your love for a walk through the forest. Enjoy the stars, free from the usual light pollution in the cities, and enjoy a kiss overlooking the village lights. 
Whistler has many hiking paths and plenty of sights to see all over the mountain. Alexander Falls, Black Tusk, and Brandywine falls are must-see trails for winter hikes. Just be sure to stick to the known trails since getting lost in the woods is very un-romantic. 
You may also enjoy the Vallea Lumina which takes place at night. This multi-media experience is an hour of walking through a forest wonderland with lights and sounds to create a story around you. 
4. Relax with a Massage and Sauna 
Tired of the cold? Jump into a sauna at one of the spas in Whistler and sweat out any toxins you've built up. It's a great way to warm up and one of the more romantic Whistler activities you can enjoy together. 
Why not enjoy a massage, too? Go for a couple's massage and work out the kinks you've gained on the mountain. Depending on your needs, you can choose from various options that range from relaxing to punishing. Remember, it's okay to relax before you hit the slopes again. 
5. Enjoy a Drink 
There are several cocktail bars in the Village where you can indulge in some fine drinks. If you're looking for something upscale, Bar Oso won't disappoint. The Raven Room is another popular place to sit down for a unique cocktail with high-end spirits. Both locations have excellent food if you want to dampen the effect of the alcohol, as well. Try your hand at North America's #1 rated après bar at the GLC (Garibaldi Lift Co). 
You should head to Merlin's Bar and Grill for a homier vibe. The Umbrella Bar at the top of Whistler Mountain doesn't disappoint if it's 360° views you're looking for as you enjoy a drink. For a fine dining experience,  head over to the top of Blackcomb Mountain and enjoy lunch with a view at  Christine's. Or take a snowcat or snowmobile up Blackcomb Mountain for fondue at Crystal Hut.  
6. Take a Stroll on the Suspension Bridge 
Another great way to get the adrenaline racing is to walk across the Cloudraker Skybridge. The bridge provides a bird's eye view of the valley and a fair bit of excitement. The bridge sways as you walk across it, and since it's pretty long, you'll find yourself grabbing the railing to steady your body as you make your way across. Remember to take some photos, though, since the view from the bridge is absolutely stunning. *Note: This activity is only available in the summer season.
7. Dive into a Tasty Meal 
Whistler is the perfect place for a pleasant date night, with various restaurants to choose from. Can't decide on one? Then try a tasting tour where you'll visit some of the top eateries in town and have a bite at each one.  
If you have a restaurant you really want to visit, be sure to make reservations. The best places are often booked entirely, and you will only get in with some planning. Il Caminetto, a beautiful resort restaurant, is ideal for a romantic evening over a gourmet meal. You may also enjoy the Bearfoot Bistro, which is cozy and a little more personal. Another excellent option is Araxi Restaurant & Oyster Bar, where you can enjoy plenty of aphrodisiacs.  
8. See the Ski Hills from Above 
You haven't seen Whistler Blackcomb until you've seen it from the air. While not everyone is up for it, a helicopter tour of the area is a truly impressive date that neither of you will forget any time soon. Soar over the valley and check out the Village from above. Then you'll land for a bit on the mountain to get some photos before you're off again. 
Want to experience the hills yourself? For advanced skiers and snowboarders, you can try Whistler heli-skiing, where the helicopter drops you off beyond the usual runs. 
If you're planning romantic Whistler activities for couples, there's no shortage of things to do. The mountain is full of excitement, and even if you don't spend that much time on the slopes, you won't get bored any time soon.