After a long day of skiing, snowboarding, or other fun activities at Whistler, nothing satisfies like a juicy steak for dinner. Luckily, Whistler is home to some terrific steakhouses, sure to satisfy any appetite. From upscale favourites with plenty of atmosphere to cozy local pubs, these top-notch steakhouses around Whistler will ensure your day ends on a special note.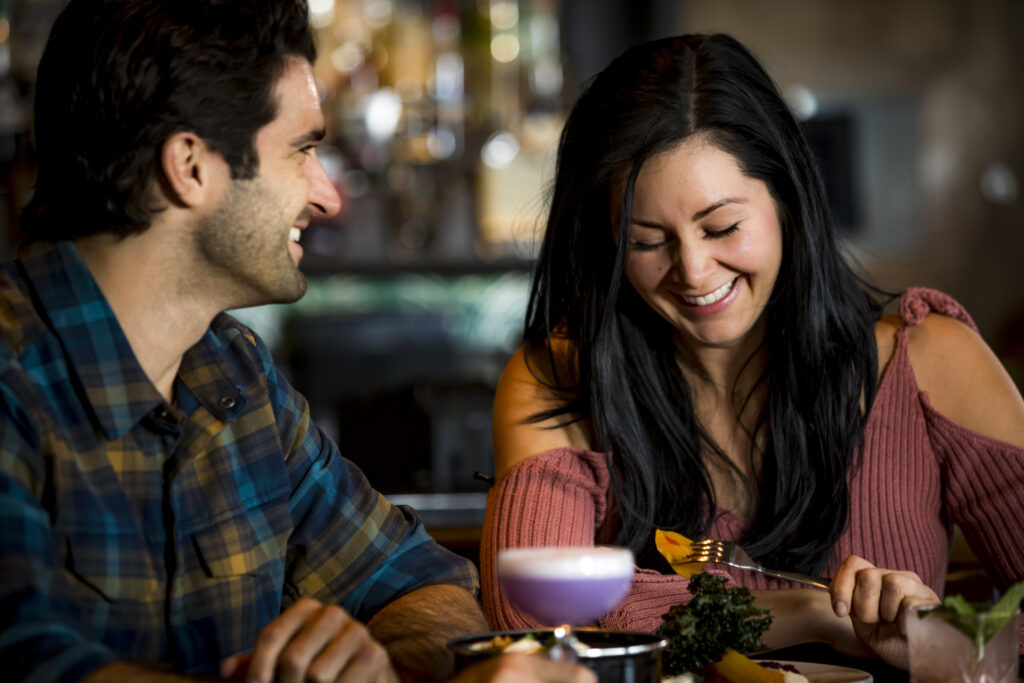 Hy's Steakhouse
Does Hy's Steakhouse have the best steak in Whistler village? It depends on who you ask. But one thing for sure is that it's a great spot to try some of the best steaks in town. If you want an elegant dining experience that provides delicious prime-grade steaks and fresh seafood, then Hy's Steakhouse is the perfect option. For over 65 years, they've delivered top service and hospitality to all their guests.
At Hy's, they know that a great dining experience should tantalize the senses. That's why their chef takes the time to train servers in preparing classic table-side dishes. From hand-chopped steak tartare to filet of beef tenderloin flambéed with brandy and mushrooms for Steak Diane, no detail is spared in ensuring a truly unforgettable meal.
If you're not in the mood for steak or want a surf and turf experience, you'll love their seafood options. These include steak and lobster and a bountiful seafood platter.
Hy's menu includes other meats, a comprehensive list of sides, and options for vegetarians and vegans.
Remember to check out the wine list and dessert menu for the perfect way to top off your meal.
Bearfoot Bistro
At Bearfoot Bistro, you can choose from an exquisite selection of seafood and wild game from within the region, as well as a variety of specialty ingredients from around the globe, including Wagyu beef, Perigord truffles, and Berkshire pork.
To complete your meal experience, their wine director can pair the perfect wines with each dish. If you prefer, the sommeliers can help you select wines straight from their extensive cellar.
For something sweet, Bearfoot's talented pastry chef creates original creations, or you can opt for the theatrics of the signature nitro ice cream prepared tableside.
The Keg
The Keg Steakhouse has been a Canadian favourite for over 50 years. With locations across the country, they provide an upscale pub dining experience, perfect for celebrating special occasions or just enjoying a nice meal out with family and friends.
At The Keg in Whistler Village, you'll find all the classic steak cuts like sirloin and New York strip-loin vying for your vote to be the best steak in Whistler. But they don't limit themselves to just steak. Their menu also includes a wide variety of seafood options, chicken, and vegetarian dishes.
Some of the signature dishes include their famous Prime Rib. And, of course, no steakhouse experience is complete without a side or two to accompany your meal. The Keg is known for its delicious sides, like garlic mashed potatoes.
Wild Blue Restaurant + Bar
A new option vying for the title of the best steak in Whistler village is Wild Blue Restaurant + Bar.
Boasting a menu featuring elevated Pacific Northwest cuisine, sustainable seafood, and locally-sourced ingredients, diners can expect to enjoy exquisite culinary experiences. 
Already noted as "The Most Important Whistler Restaurant Opening in a Decade" by Vancouver Magazine, Wild Blue has quickly become the go-to place for locals looking to enjoy a special night out or indulge in some of the finest hospitality in town.
Their steak and fries meals have the option of Béarnaise sauce, Madeira jus, or Yakiniku sauce. They have an extensive seafood menu, including caviar and a wide range of oysters.
Araxi Restaurant + Oyster Bar
If you're looking for an exquisite dining experience surrounded by the majestic beauty of Whistler, Araxi Restaurant + Oyster Bar is just the spot. And with award-winning chef James Walt at the helm, it's no surprise diners have been returning for years to enjoy mouthwatering dishes generated from locally sourced ingredients.
Sample scrumptious starters before indulging in one of Walt's signature entrées — perfectly crafted and delectable. Finish the evening with something sweet and savory that rounds out a truly remarkable dining experience.
During the ski season, après are available from 3-5 pm, with dinner starting at 5 pm.
21 Steps Kitchen + Bar
At 21 Steps Kitchen + Bar, they understand you're here to enjoy the local mountain atmosphere and build lasting memories. They strive to offer every guest an experience of warm, casual hospitality.
Their menu is designed for true mountain enthusiasts. Vibrant wood tones, cozy lighting and breathtaking views from their second-story location create an inviting atmosphere perfect for any occasion.
Steak options include the New York steak, ribeye steak, and melt-in-your-mouth bacon-wrapped filet mignon.
Classic dessert dishes like crème brûlée are also featured on the menu, as well as a vegan "cheesecake."
Be sure to take advantage of their extensive wine list for the perfect accompaniment to your meal.
Rimrock Cafe
Rimrock Cafe combines upscale cuisine and a cozy, comforting atmosphere. This quaint mountain lodge restaurant offers a wide variety of world-class dishes sure to please the most discerning palette.
Whether you're craving something light and fresh like their lobster bisque or something heartier like the venison steak, Rimrock Cafe fulfills all your dining needs. And when it comes to ambiance, you'll love the homey yet stylish vibe. 
Don't forget to try some of their famous appetizers, like the seared foie gras.
Red Door Bistro
French-inspired cuisine with a West Coast twist is just one way to describe Red Door Bistro. With dishes that range from New Zealand venison to Fraser Valley duck, you'll find something for everyone at the table.
Their menu also features an array of seafood options, including their Nova Scotia scallops.
Finish your meal with one of the restaurant's signature desserts, like the vanilla bean crème brûlée.
This popular restaurant is booked well in advance, so plan ahead to ensure a spot.
Planning your trip to Whistler? Look no further than Whistler Blackcomb. Perfect for every budget and taste, you won't be disappointed. Whether your ideal stay means a luxury suite, spacious studio, family-friendly townhome with a full kitchen, or private vacation rental, the choice is yours. Plus, with six different areas, each with its unique advantages — including pet-friendly options — you'll rest easy and enjoy the vacation you've been waiting for.