Creekside and Garbanzo Zones Now Open
Our world-famous lift-accessed bike park is in the heart of summer, with three of its four zones now open for riding. Since June 10, the newly expanded Creekside Zone along with Garbanzo have provided access to nearly 40 additional trails on top of what's open in the Fitzsimmons Zone.
The reviews are in – Creekside's expansion is everything riders wanted and more!
"We live locally, the new Creekside trails are amazing!"
"Bike Park is top notch and the new blue tech trails in the Creekside Zone are amazing and the dedication to this is impressive, truly inspiring to see the progress and passion behind the growth of this park over the past few decades."
If you're visiting Creekside Zone, don't forget to pop into Raven's Nest at the top of Creekside gondola for refreshments to charge up for your next lap.
More and more trails are coming online each week. You can check the status of your favourites on our Trail Map and Trail Status page. We update this page regularly so you can be informed and make the most of your day.
For those interested in the awe-inspiring views and challenging terrain offered via Peak Zone and Top of the World, our crews are busy at work preparing to open. There's still quite a bit of snow up top that needs to melt before we do so. Be sure to follow us on social media where we will provide updates on progress.
Fitzsimmons Construction is Progressing as Planned with Minimal Disturbance
We're pleased to report that Whistler Mountain Bike Park operations are running smoothly in light of ongoing Fitzsimmons construction to upgrade the lift from a 4-pack to an 8-pack.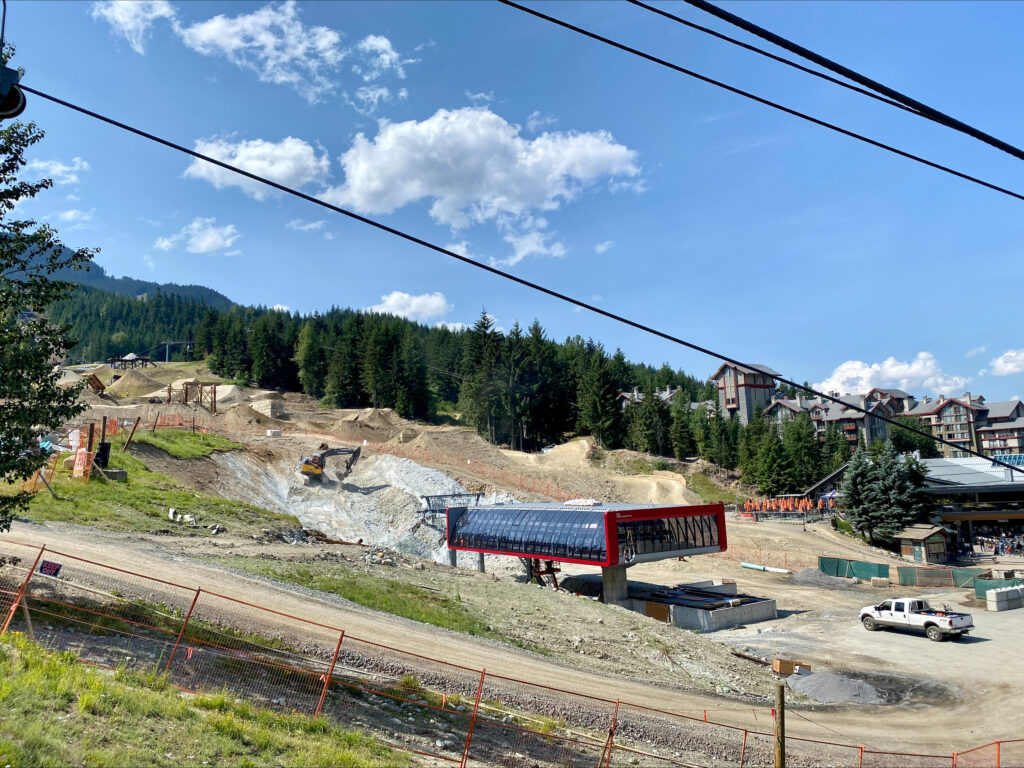 Overall. guests have been happy with our operating plan, which prioritizes rider-only uploads via Whistler Village Gondola for the duration of the summer. Sightseers must upload via Blackcomb Gondola. This has alleviated pressure and lines in the village which gives our guests more time to enjoy the trails (and get those A-line laps in). Creekside Village also provides another upload option!
"The Village gondola upload system is surprisingly efficient and seems to be faster than the Fitz chair, trails are running good too, good start to the season, thanks."
Construction project milestones:
The lift's return station in the courtyard is nearing assembly, with wiring and control installation work still to be done. Also, grading at the return station is nearly complete, outstanding work here is to excavate near Garibaldi Lift Co for a retaining wall that will be going in shortly to maintain the edge of the ski run.
Concrete pouring: Tower 16 will be poured June 23. Also, at the top the lift hut walls, drive hut footings and generator set pad will be poured June 26. This leaves Towers 6 and 7 to be excavated, formed, and poured – which will complete all concrete work.
Starting June 26, a crane will begin work on the top (drive) station to start assembling the large structural components that make up this part of the lift. We expect this work to be ongoing for two weeks.
Lift tower sections are currently being assembled in Lot 8 and will be staged near sites to be craned or flown into place once required.
We also have a revegetation process planned to plant native species in areas where the vegetation cover has been disturbed and to stabilize the land surface from erosion.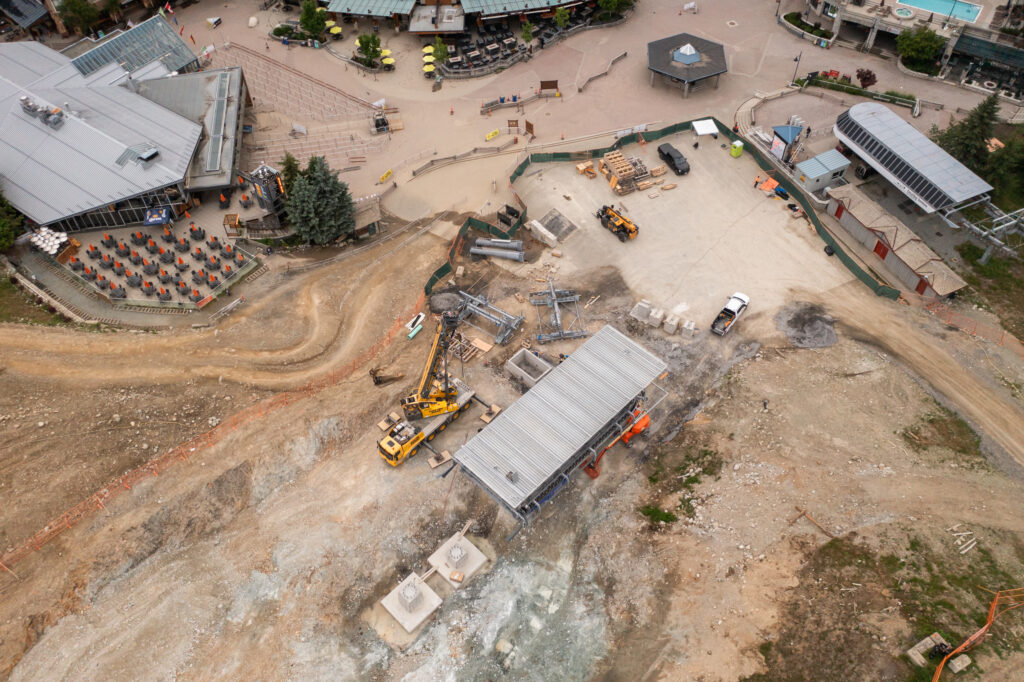 New Policy for E-Bike Uploading
Over the past number of years, e-bikes have been gaining popularity in the mountain bike industry. At Whistler Blackcomb, it's becoming more and more common to see these types of bikes used in the Whistler Mountain Bike Park. However, there are potential dangers associated with the lithium-ion battery technology used to power them when they are in enclosed spaces.
Given this, we've made the decision to transport e-bikes in gondola cabins separately to staff and guests for the 2023 season. We're happy that this approach will provide an improved level of risk management while still allowing e-bike users to access and enjoy the world's best bike park.
Mark Your Calendar for Upcoming Events
Phat Wednesdays Presented by Kokanee (ongoing throughout summer) – Put your skills to the test on Wednesday evenings with our ever-popular race series. Complete with an awesome aprés at the Garibaldi Lift Company and tonnes of prizing from Bike Park sponsors.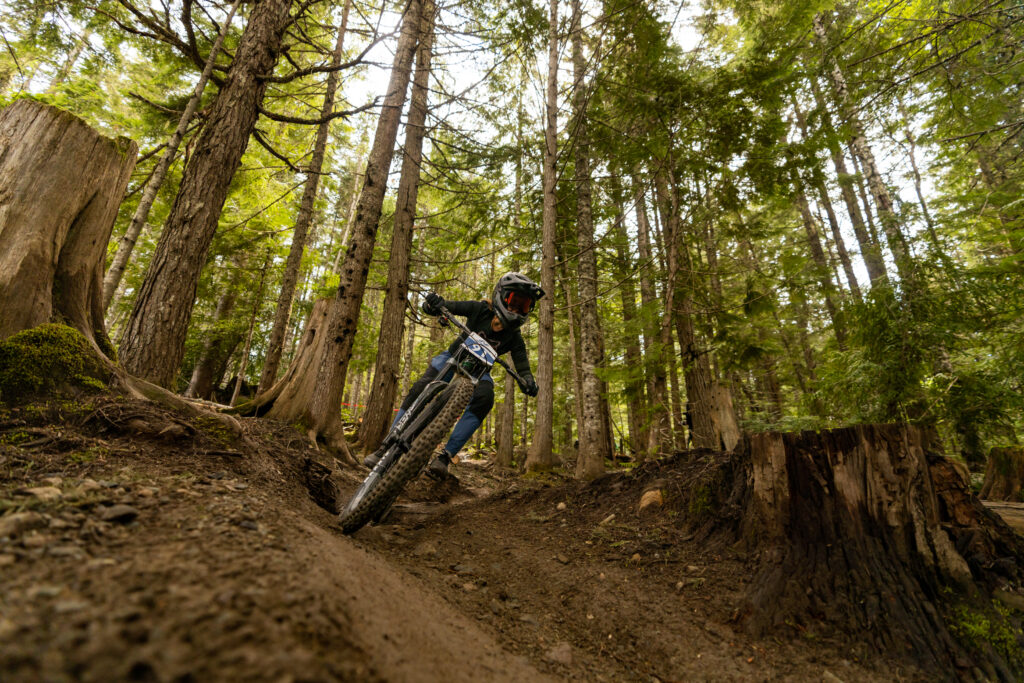 Oakley Community Days (July 6-9) – Whether you're a skateboarder, mountain biker, or a running enthusiast, our event is a must-attend. Show off your skills and connect with fellow athletes as you skate, mountain bike, and run to your heart's content. Get ready to witness incredible displays of talent from seasoned athletes who will be joining us. Don't miss this chance to embrace the thrill of extreme sports, mingle with like-minded individuals, and create unforgettable memories. Save the date for July 6-9 across the mountain and be a part of the fun!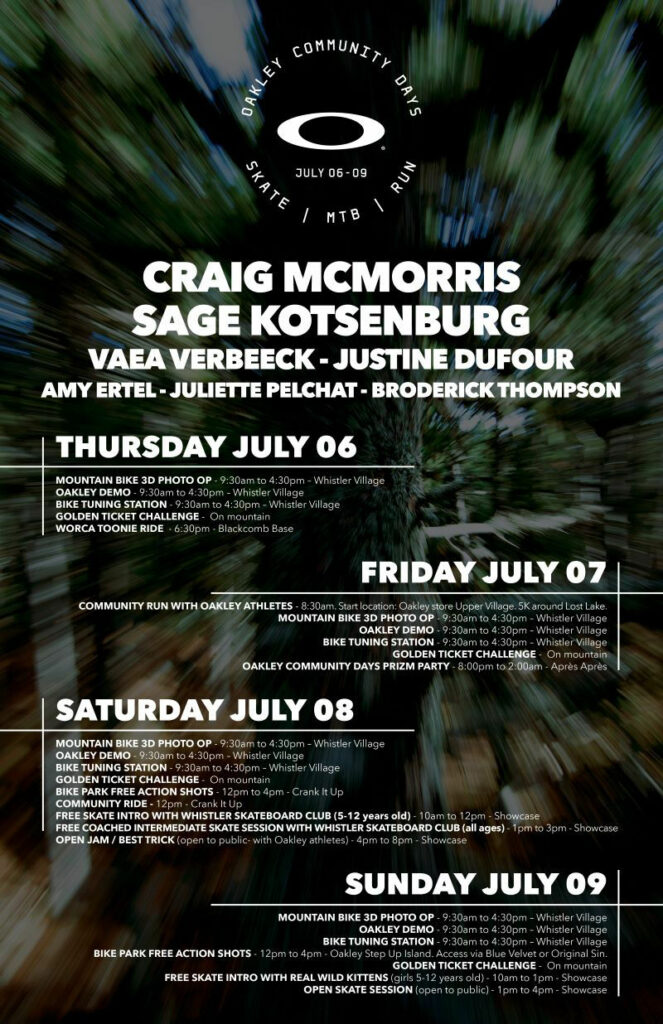 Crankworx Whistler (July 21-30) – Bringing together the best mountain bike athletes to compete in elite-level competitions in a variety of disciplines, as well as hosting races for amateurs, Kidsworx contests for young riders, participatory events, and celebrations of mountain bike culture, all while showcasing this incredible resort.