Whistler Blackcomb offers unparalleled opportunities for lift-accessed sightseeing and hiking. Transport yourself to an otherworldly destination aboard the record-breaking PEAK 2 PEAK Gondola. Then, set out on our 360 Sightseeing Experience across two mountains with 50+ km of hiking trails (trail availability is dependent on ongoing snowmelt and conditions throughout summer), vistas that overload the senses, and an ever-changing landscape from blooming wildflowers to ancient glaciers. Here's everything you need to know for summer 2023.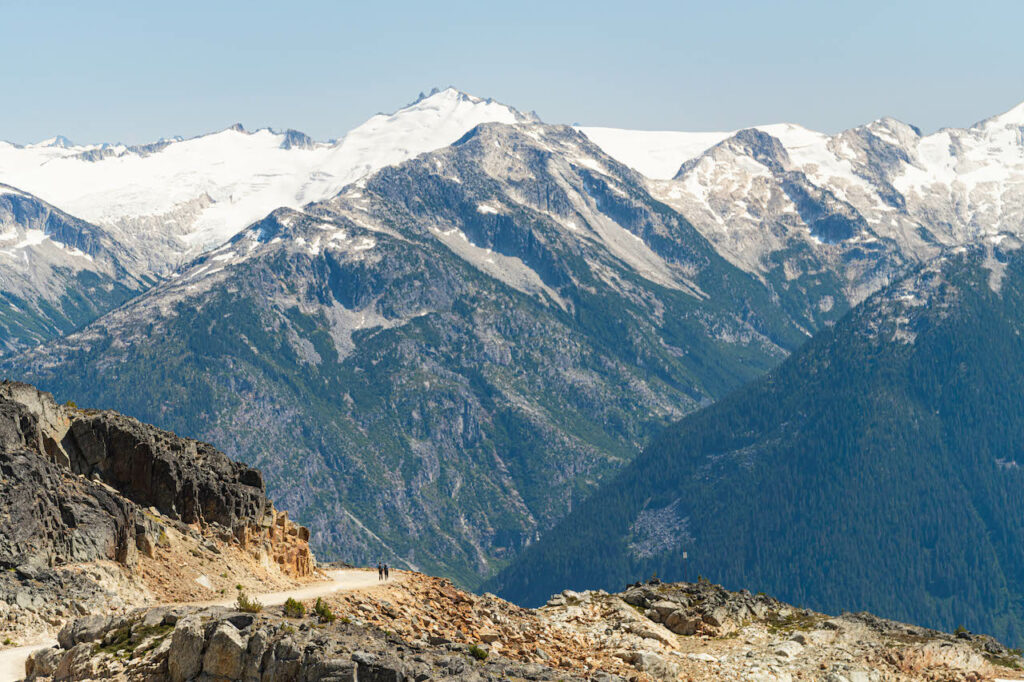 Key operational information
We look forward to welcoming you this summer! Operations are going to look a little different this season at Whistler Blackcomb, with a modified lift schedule due to construction for our upgrade to Fitzsimmons Express. This project will have an impact on the Sightseeing experience from an uploading perspective.
First, the good news: Our PEAK 2 PEAK Gondola will open on Saturday, June 10! There will likely be a slight delay as our maintenance team performs final checks, but it will be fully operational when summer Sightseeing kicks off. Sightseers and Glacier Camp participants will upload exclusively via Blackcomb Gondola (opening ahead of schedule on June 10), in Whistler's Upper Village. Sightsee tickets can be purchased from Blackcomb Daylodge Guest Services, also located in the Upper Village. There will be no uploading for sightseers from Whistler Village Gondola (WVG) or Creekside Gondola this season as these will be dedicated for Whistler Mountain Bike Park riders to upload. Sightseers can still download via WVG.
For context, mountain bikers typically utilize Fitzsimmons Express, located next to WVG, as their main uploading route. Given ongoing construction to upgrade Fitz, we have shifted this to WVG for the remainder of the summer season. Once up Blackcomb, guests can utilize the PEAK 2 PEAK Gondola to access Whistler Mountain.
Hiking and trail running
Your sightseeing season pass or lift ticket provides access to world-class hiking trails via our lifts and gondolas. Adventure through a volcanic landscape surrounded by jaw-dropping vistas, ancient glaciers, alpine lakes, and wildflower-filled slopes. At the height of summer, there are more than 50 km of trails to access! Download our Alpine Hiking Trail Map and plan your routes in the alpine. See what's available for opening weekend below.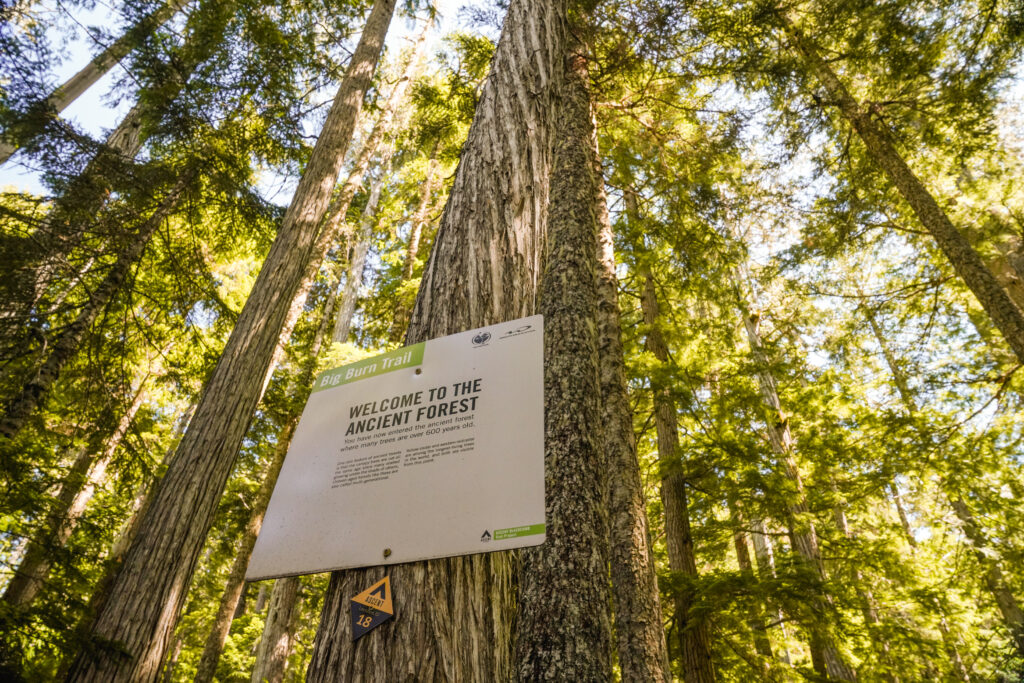 Hiking trail availability for opening weekend (June 10)
Blackcomb:
Lower section of the Blackcomb Alpine Loop (out and back)
Up and back to top of Jersey Cream (note that Jersey Cream is spinning for Glacier Ski Camps – not available for sightseers)
Blackcomb Ascent Trail (open to midstation)
Overload Trail to Lakeside Loop Junction (expert only with sections of snow present)
Lakeside Loop to Blackcomb Lake (out and back, full loop not open)
Whistler:
Spearhead Loop
Pika's Traverse to top of Harmony (out and back)
Mountain Dining Returns with New and Improved Options  
Roundhouse / Umbrella Bar: Starting June 10, guests can visit Roundhouse and the iconic Umbrella Bar. The best patio in town features signature cocktails and unbeatable Coast Mountain views.   
Mountaintop Feast: Starting June 23, guests can join us every Friday, Saturday, and Sunday evening at the Roundhouse Lodge on Whistler Mountain for an incredible mountaintop dining experience, complete with live music. Enjoy mouthwatering mains, fresh salads and delicious desserts at 1,800m (6,000ft). It's great for the whole family! As a special promo, we'll be offering locals (Whistler, Squamish, and Pemberton) 50% off this product during the first weekend (June 23, 24, 25). 
Chrstine's on Blackcomb: Experience premium, fine dining atop Blackcomb Mountain starting June 23. Located in the Rendezvous, Christine's features contemporary Canadian cuisine inspired by celebrity chef, David Hawksworth.   
Raven's Nest: Located in Whistler Mountain Bike Park at the top of the Creekside Gondola, join us starting June 21 for freshly made sandwiches and salads or a cold beverage before, during or after you ride. Take in incredible views from one of our four midmountain patios – a local's favourite.  
Dusty's / Garibaldi Lift Co.: Located at Whistler Mountain Bike Park's base areas (Creekside and Whistler Village, respectively), guests can enjoy elevated gastro pub summer menus and signature cocktails following their rides.   
Explore our Sightseeing Products and Passes here.