Whistler Blackcomb officially kicks off the 2023/24 ski and ride season on Thursday, November 23. The resort is thrilled to welcome guests from the Sea to Sky Corridor, the Lower Mainland, across Canada, the U.S. and around the world for another season of unparalleled mountain adventure. Ahead of Opening Day, we wanted to share some Know Before You Go tips and info. Read on and get stoked!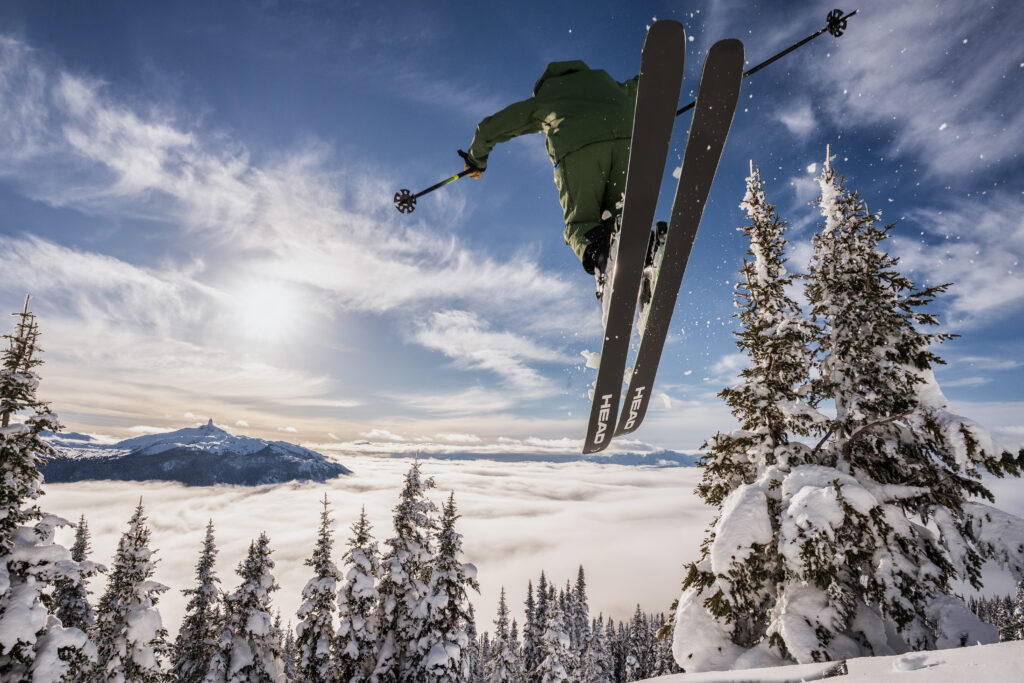 My Epic App:
New this season, the My Epic app provides access to a range of features, including interactive trail maps with GPS location tracking, and mountain and resort alerts, including operational information like grooming updates, parking availability, terrain status, snow reports and conditions. The new app's Mobile Pass and Mobile Lift Ticket feature will not be available at Whistler Blackcomb this season (but can be used at Vail Resorts' 36 owned and operated resorts in the U.S.). This means that guests visiting Whistler Blackcomb this winter must bring a physical pass for uphill access.
Lifts:
Blackcomb Gondola, Excalibur Gondola (download required), Excelerator, Jersey Cream, Catskinner; Whistler Village Gondola (download from Roundhouse required), Red Chair, Emerald, Franz's and Creekside Gondola (download required) will all be spinning, starting at 8:30am. PEAK 2 PEAK will also be spinning on Opening Day.
We'd like to recognize the team that has been working hard since the Spring on our upgrade to Fitzsimmons Express. Because of their efforts, we're happy to report that we are on track to debut this new high speed eight-person chair in time for the holiday season!
Snow:
It will continue to accumulate as we move past Opening Day and into December. In the meantime, our expert snowmaking and grooming teams will continue to make it, working hard to capitalize on available cold weather windows to turn on the snow guns and give Mother Nature a helping hand to expand our terrain package.
Terrain Package:
As we kick off the season, we'll have early-season terrain packages available, and will continue to add additional runs/trails as we continue to receive natural snowfall and make snow. On Opening Day, available runs include Wishbone, Choker, Easy Out and Lower Catskinner on Blackcomb and Upper Ego Bowl, Extension/Family Zone, Upper Whiskey Jack, Pig Alley, Orange Peel, Papoose, Lower Pony Trail Bypass/ Cat Track, and Mid Pony Trail Road/ Upper Bear Cub Road on Whistler.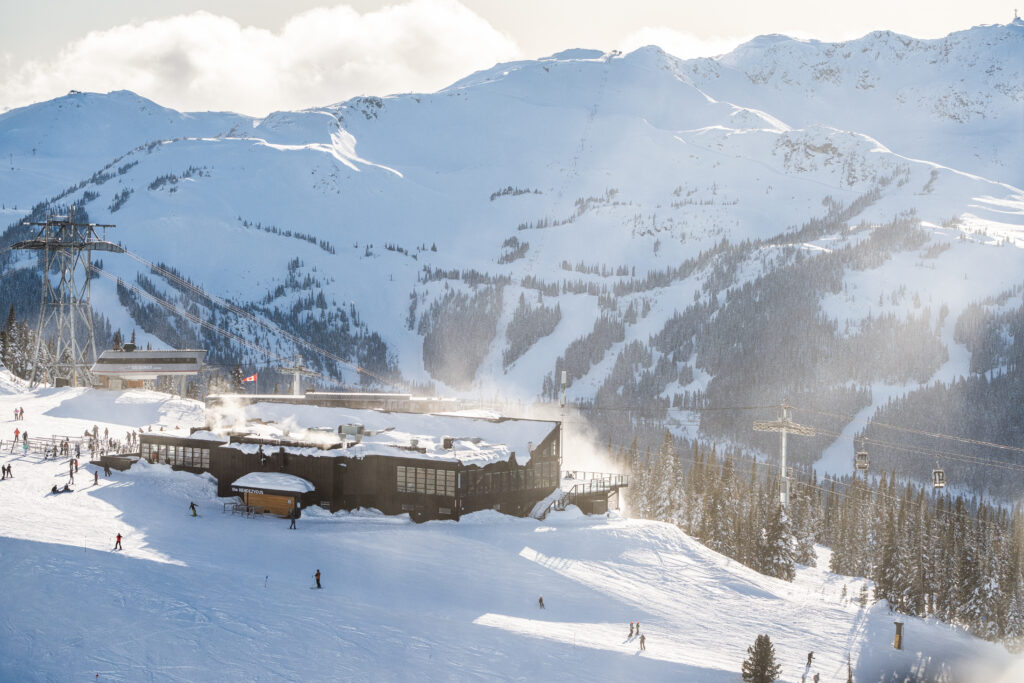 Safety:
We ae committed to helping keep you safe this season, so you can focus on having a great time on the mountain! Guests should ski with a buddy, obey all signage, educate themselves about the alpine environment, learn and adhere to the Alpine Responsibility Code, and have our ski patrol phone number saved (604-935-5555). Importantly, please remember we are in early season conditions – snowpack is limited and marked obstacles will be present. Please obey all signage and take your time to get re-familiar with skiing and riding.
Parking:
Free parking is available at all Whistler Blackcomb owned lots (6-8 and Creekside Parkade) on a first-come-first-served basis. The Municipality of Whistler's Day Lots (1-5) will also be open for paid parking. Additional paid parking is available underground in the village when all day lots are full. Guests are encouraged to download the new My Epic App, tune in to Mountain FM (102.1 in Whistler, 107.1 in Squamish, 104.5 in Pemberton) for lot capacity updates and/or follow @wbmtnops on Twitter (X) for real-time updates on parking. As a friendly reminder, we always recommend carpooling and leaving early to ensure a parking spot – especially on weekends, peak holiday periods and optimal weather days.
Accessibility:
Wheelchair storage is available at all gondolas with Rupert Rollers available for guests to use at Village Gondola, Blackcomb Gondola, and Creekside Gondola. Excalibur Gondola does not fit a wheelchair, and only certain sit-ski's will fit in the cabin, so we recommend choosing a different upload option if you require a sit-ski and haven't used this lift. More information is available on our Accessibility in Whistler Page.
Food and Beverage:
We continue to focus on elevating our dining experiences here at Whistler Blackcomb and strive to provide a variety of options for all our guests who wish to dine with us! Roundhouse Lodge, Glacier Creek Lodge, Rendezvous, Dusty's, GLC, Garbo's, Merlin's Bar and Grill + Wizard's will all be ready to serve guests on Opening Day with a variety of diverse food options to choose from.
Please visit our Hours of Operations Page to view available times for each of these locations.
Guest Services and Snow School Locations:
Starting on Opening Day, our Whistler Village, Blackcomb Daylodge, and Creekside locations are all open from 8am to 4pm. Also at this time, an evening location at our Carleton Lodge desk will be open from 3:30pm to 6pm.
For Snow School, group and private lessons are available on Opening Day out of the following locations: Blackcomb Base (privates only); Whistler Base (group lessons for children and adults). Lesson offerings will expand as terrain expands.
Please visit our Hours of Operations Page for a full breakdown.
Passes Go Off Sale Soon: 
If you are planning to ski or ride this season, you have less than two weeks to lock in your Pass to save big on lift access. Epic Passes, EDGE Cards, Whistler Blackcomb Day Passes (1-10 days), and Whistler Blackcomb Unlimited Season Passes go off sale at 11:59 p.m. PT on Sunday, Dec. 3. Limited tickets will continue to be available for purchase throughout the season.  
Whether planning to hit the slopes one day or every day, by purchasing a pass now, guests will get the best value, plus flexibility and benefits not offered with traditional lift tickets – passes provide up to 65% savings compared to lift ticket prices.
Stay in the Know:
Follow Whistler Blackcomb for daily updates and real-time information, along with other important news throughout the season on the new My Epic app (once in the app, look for the bell in the top right corner to see a feed of real-time guest alerts) or on our social channels: Instagram, Facebook, Resort Twitter/X, and Mountain Operations Twitter/X.
We can't wait to see you on the slopes!