Earlier this week on International Women's Day we published the first part of our series focusing on the inspirational women of Whistler Blackcomb.
With Gender Equality Month continuing through March we would like to continue to celebrate the women who courageously stood up as leaders during one of our most challenging years.
It's true that we should show our gratitude to every person who continues to follow provincial guidelines and help to keep our communities safe.
This month we would like to take the opportunity to show our gratitude especially to the women leaders who fearlessly helped to lead our company through the unprecedented times.
Today we are showing our gratitude and telling the stories of more of the badass women of Whistler Blackcomb.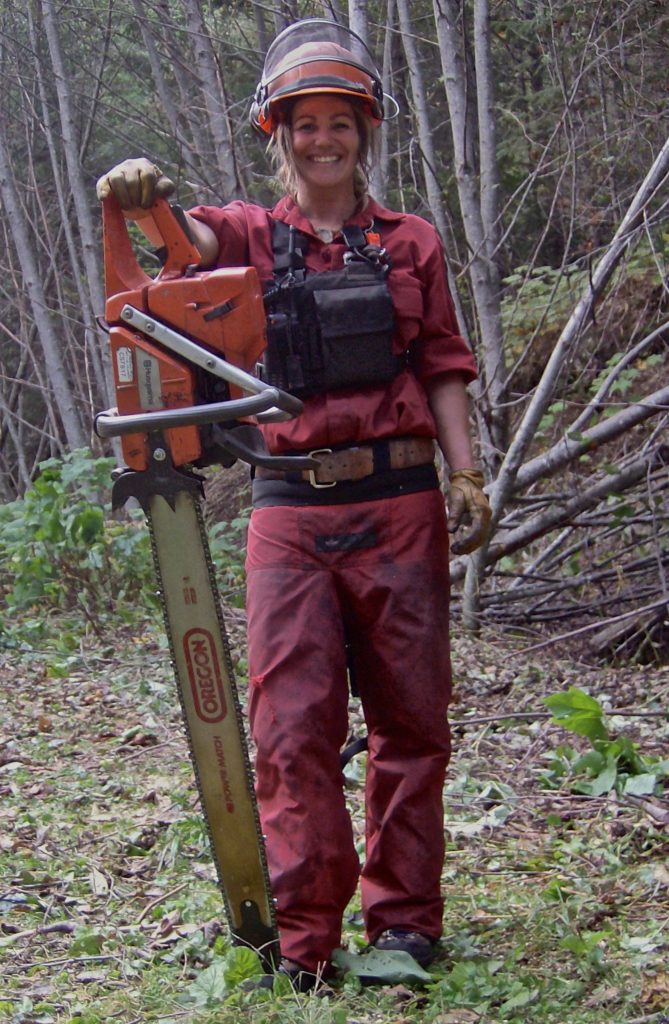 Heather Dufty was a forest firefighter, a Whistler Blackcomb snowmaker and a trail-builder with many accomplishments to boast about since moving to BC.
The most prestigious being the creation of a Geographic Information System (GIS) and interactive web map of Whistler Blackcomb which is currently being used by 390 different users from various departments including Patrol, Snowmaking, Electrical Maintenance, Lift Operations, Safety, Snow School and many more.
After working "in the pits" as a dishwasher and bartender in Ontario, Heather was eventually hired as a Snowmaker in Whistler in 2007.
Fast forward just a few years and she had been promoted to Senior Operations Supervisor charged with running the entire snowmaking operations on Blackcomb Mountain.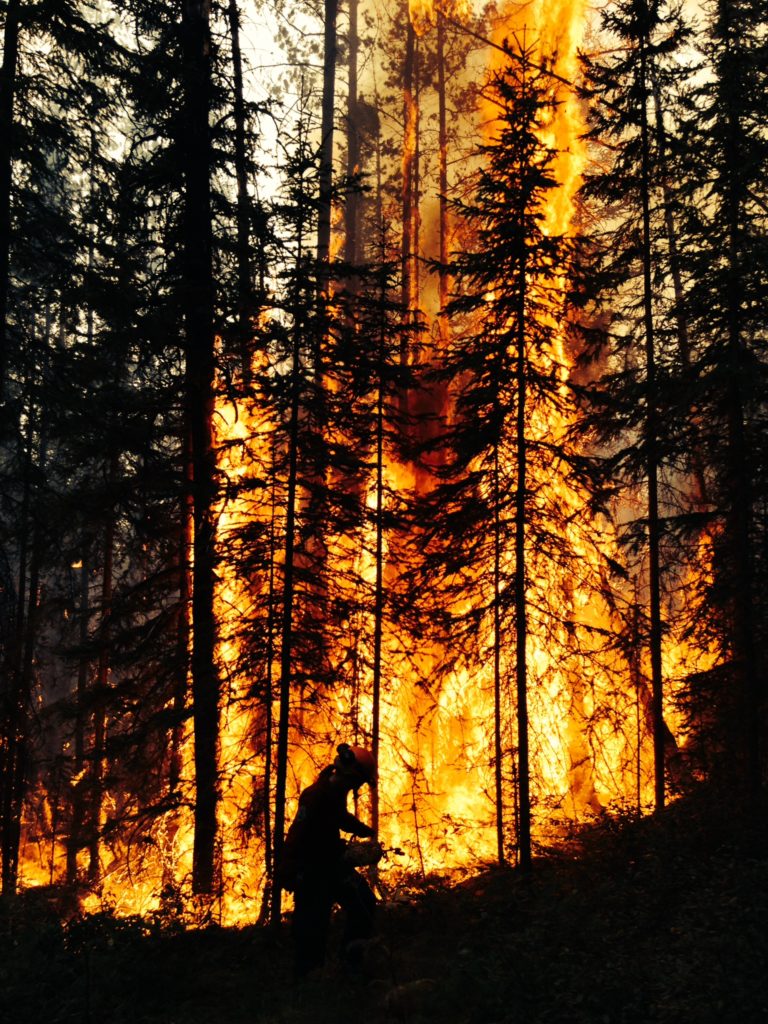 Most badass moment? Hover entering a helicopter on the side of a mountain while firefighting
Heather enjoys learning and is always looking for new challenges and opportunities for personal growth. It was this sense of adventure that saw her working as a firefighter in BC for multiple years.
She fondly recalls her most badass moment… hover entering a jet ranger helicopter from a rock spire on the side of a mountain, on a particularly windy day during a storm in Invermere.
Hover entries are specialized techniques whereby crews safely enter a helicopter hovering above the ground, or on the side of a mountain in some cases when firefighting in BC.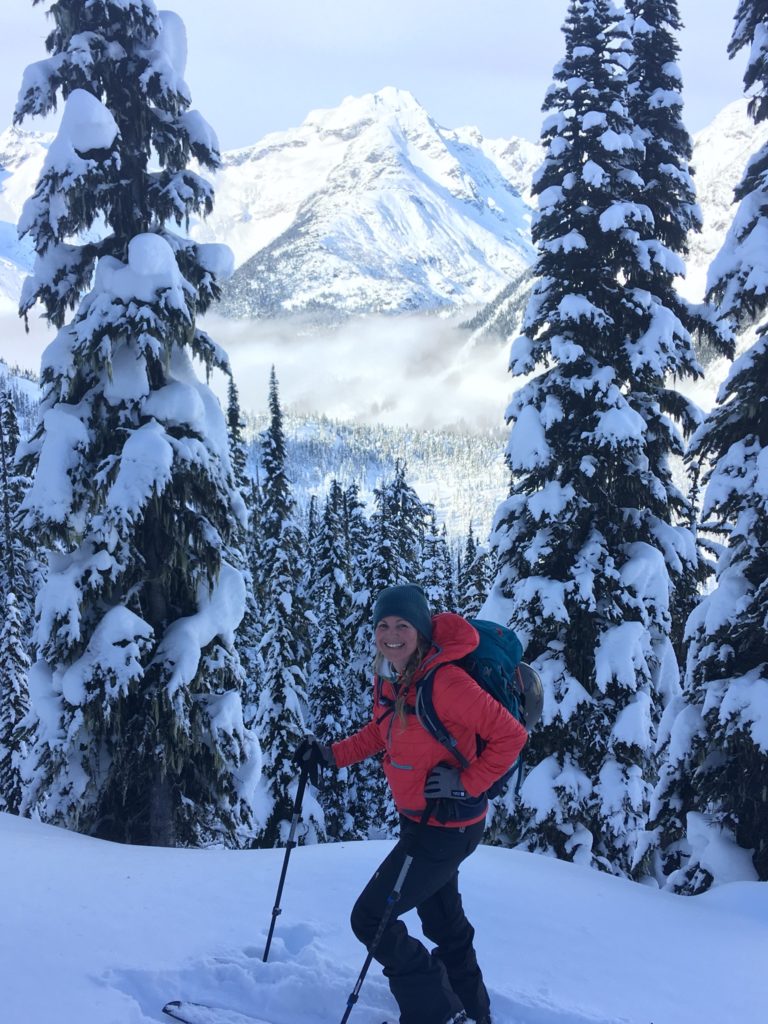 After hanging up the firefighting boots Heather persuaded Whistler Blackcomb to create a new role for her to allow the development of a Geographic Information System and web mapping interface for Whistler Blackcomb.
GIS mapping allows us to capture, store, analyze, manage and present anything that exists in a geographical space – through analysis of spatial location and organized layers of information.
Heather knew the creation of such a system could streamline resources across multiple departments at Whistler Blackcomb. The first version was launched five years ago and has been hugely successful, particularly this year during COVID operations.
When the mountains shut down in March 2020 the mountain operations team began planning how to operate with so many unknowns. Heather was able to assist with planning how to physical distance in all locations as well as calculate capacities and flow patterns on hiking trails and inside buildings.
Advice to other women?
"Believe in yourself and your vision. Be confident and know that your opinions matter and are valuable. Be present in the moment and don't be afraid to speak up and to share. Initially it may feel uncomfortable but put yourself out there and if at first you don't succeed, try again."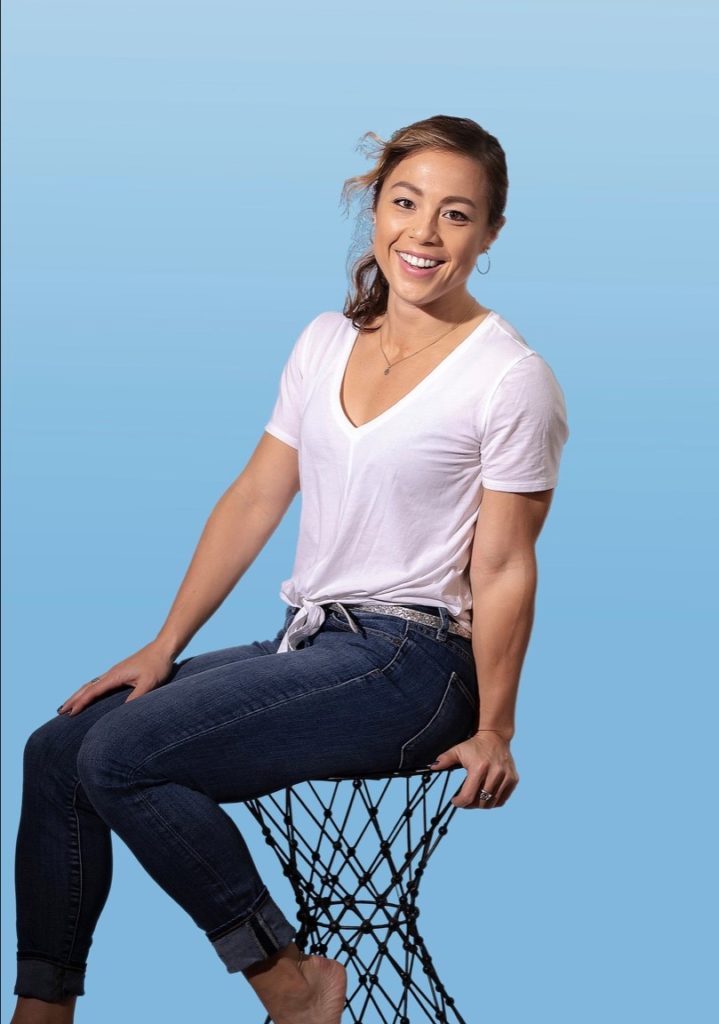 Crystal Lee has been working for the legendary Whistler Blackcomb Snow School for almost 20 years and describes herself as a facilitator of fun times on the mountains.
"I remember watching a Warren Miller ski movie and thinking I need to make a living doing that. So I took my level one certification for ski instructing, quit my job, dumped my boyfriend and moved up to Whistler from Vancouver".
At this exact moment in her life Crystal was no stranger to competitive skiing and pushing boundaries in competitive sports. Crystal was skiing when she was 8 years young and started racing from the age of 9.
Crystal had been ski racing on Blackcomb Mountain since she was 12 or 13 years old and won the World Freeskiing Championships in Alaska in 2008 – placing second overall on that tour.
Despite this serious accomplishment Crystal is more than familiar with receiving strange looks when arriving to coach a group of men who know nothing about her.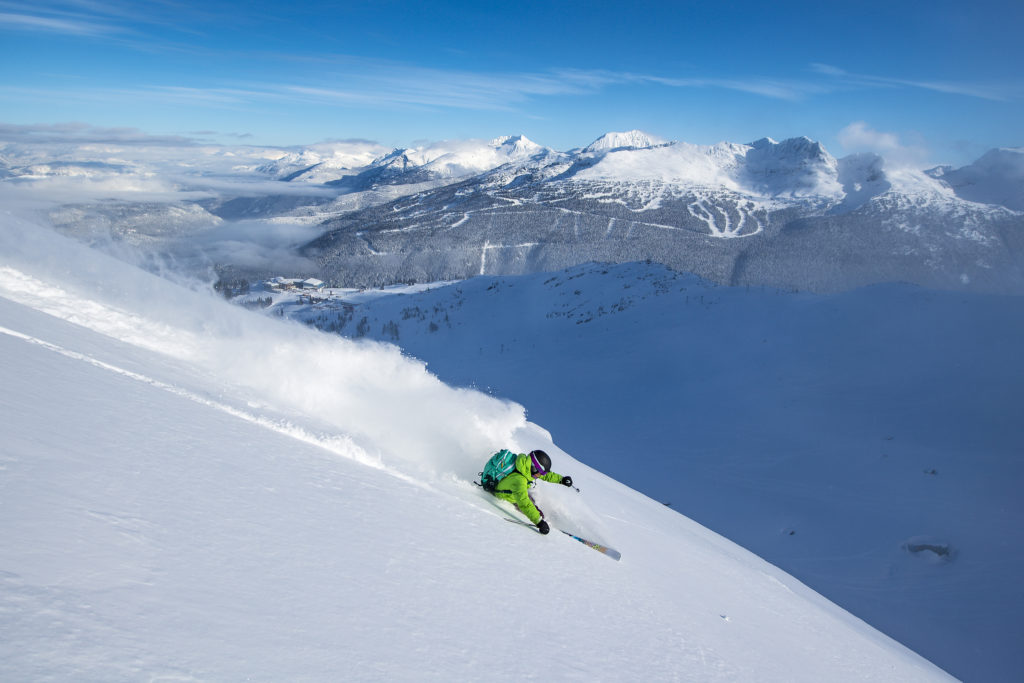 Be who you are and own it
"I believe I have made an impact in a small way towards breaking down stereotypes of race, gender, height and size."
"I'm often not what people expect but always aim to exceed expectations. It's about showing up and being present. I am very comfortable with who I am as an individual and I bring all of that because I'm confident about it".
Her advice to other women in the industry: "A woman's road to the ski industry will look different compared to a man and that is okay: always bring your best self and rise above the haters".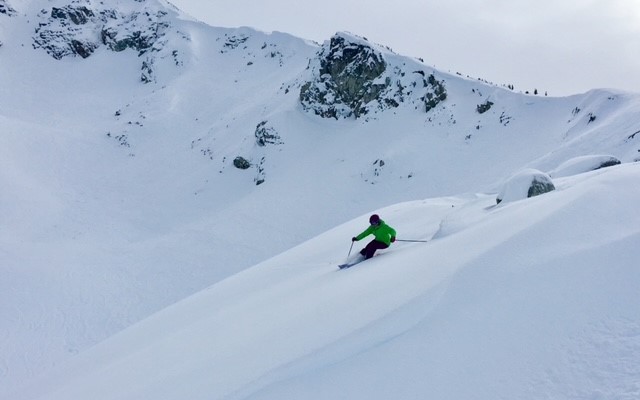 The season is the silver lining of 2020/21
Crystal, like everyone, has had to make many adjustments in the last year but remains grateful to be able to exercise and move outside on a daily basis.
"Skiing and biking are the closest things we have to a normal life and we are so lucky to have this in our backyard."
Her advice to local guests as we continue to operate during the pandemic is simple: "follow physical distancing, wear face masks and follow other people's comfortability levels".
Crystal says this last year she has got very good at 'smizing' – smiling with her eyes.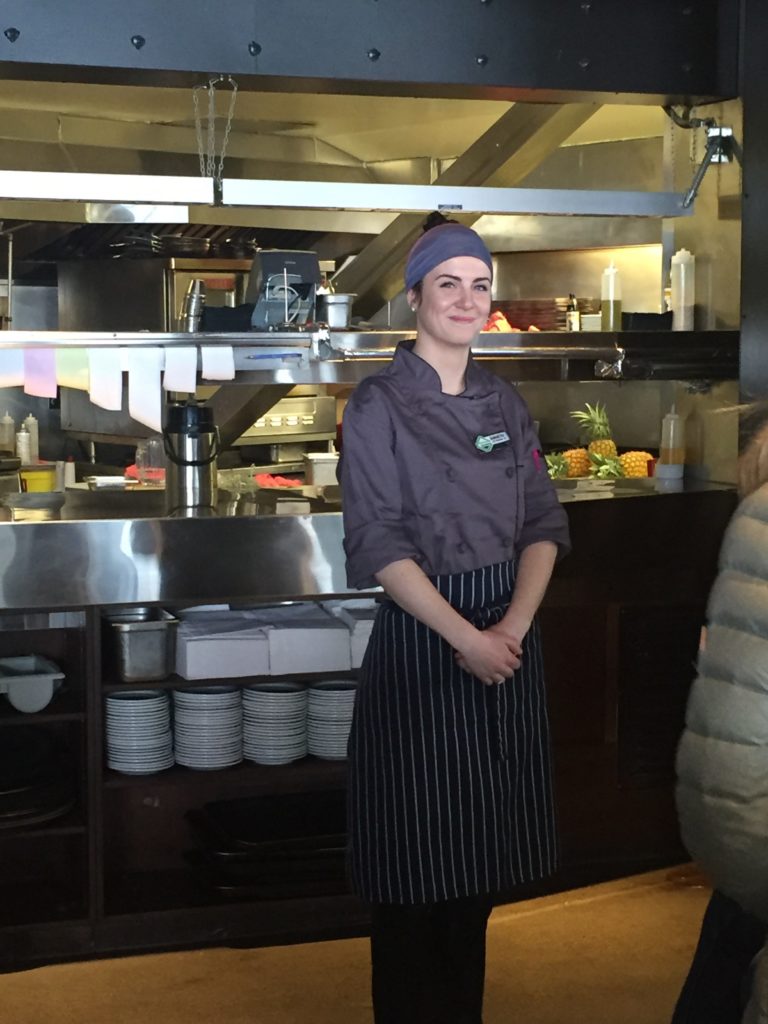 Samantha Campbell very proudly boasts "being able to kick any guy's ass running a line" and it's clear to see how this confidence and work ethic has taken her from Line Cook to Head Chef in the kitchens at Whistler Blackcomb.
After moving to Whistler from Nova Scotia eight years ago, Samantha was the only female in the kitchen when she joined the GLC (Garibaldi Lift Co Restaurant) as a Line Cook. She was quickly promoted to Sous Chef and spent five years in this position before being made the Head Chef at Rendezvous.
Her advice to other females looking to come into the industry: "work hard and you will earn the respect just like I did."
"Try to take a moment and reflect on how far you have come and where you want to be headed. Five years ago I never thought I could be a Head Chef and now here I am."
"You are more powerful than you know."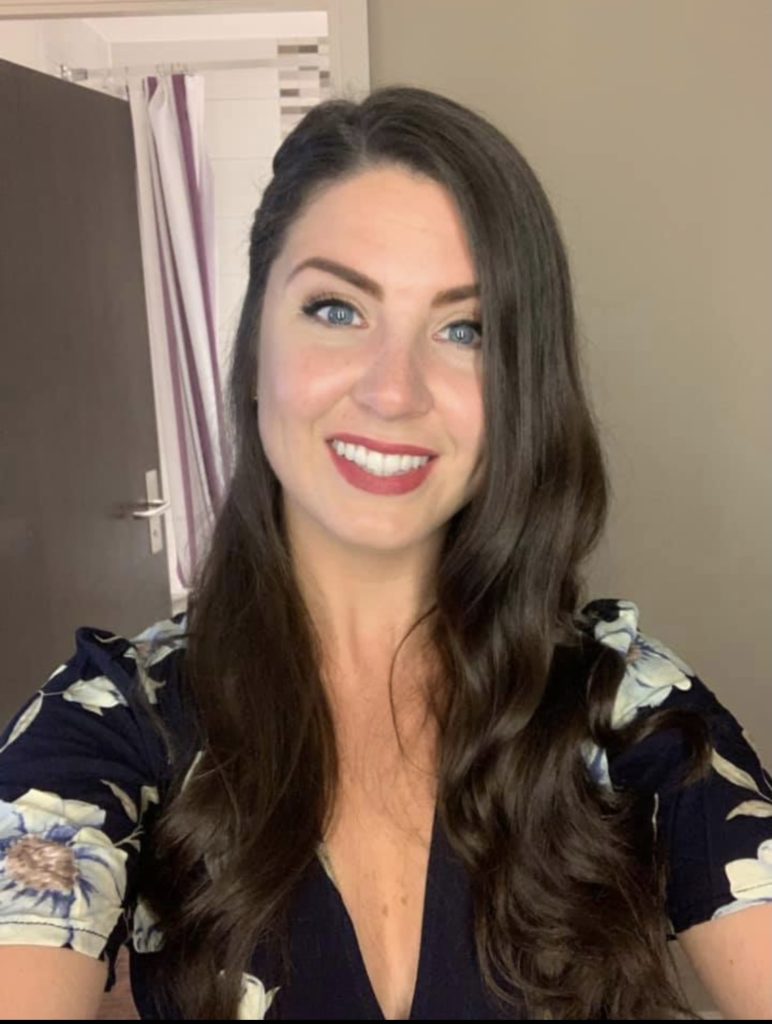 Navigating the challenges of 2020
Samantha played a big part in helping to implement safety protocols and procedures when Whistler Blackcomb reopened for the summer in 2020.
She was part of a team that worked out how to safely run the kitchens on a daily basis and planned how to keep the staff safe.
Samantha is one of many badass women and men we show our gratitude towards daily for keeping our communities safe and the restaurants on the mountains open.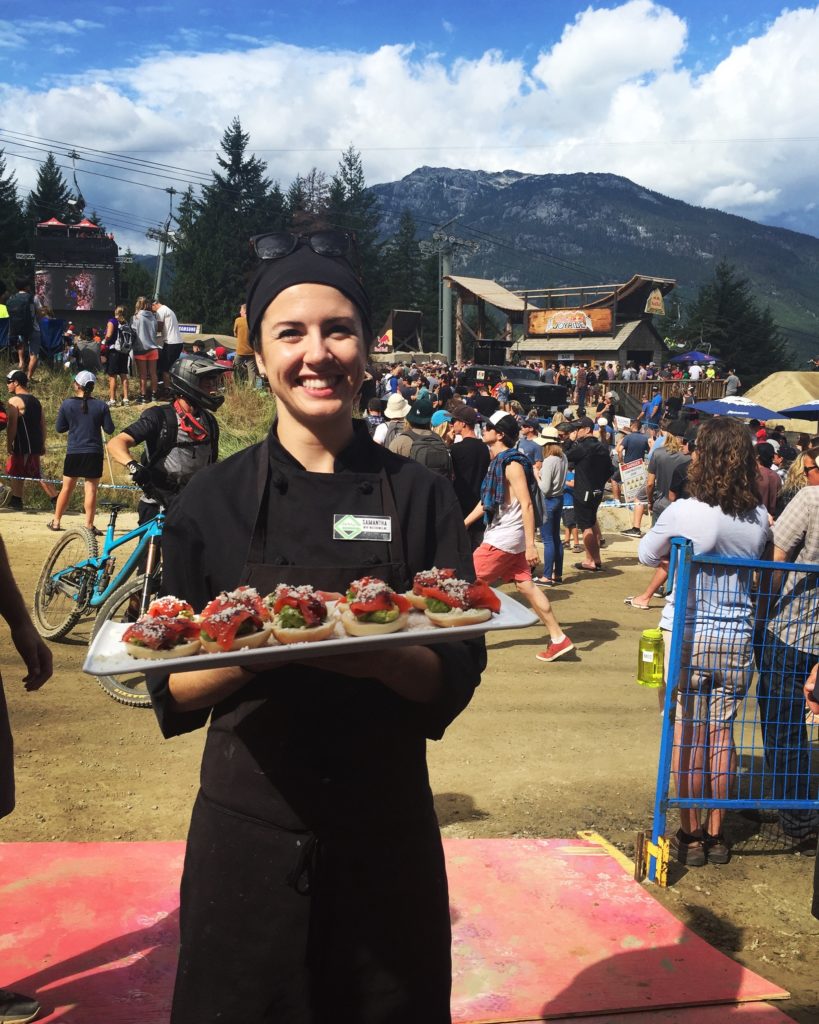 Earning respect as the only woman in the kitchen and the first female head chef in many years
Samantha is currently the only female Head Chef at Whistler Blackcomb and is relishing the opportunity to bring more women into the kitchens.
Her favourite part of the job is being able to help other individuals grow within their career, giving them the support and confidence to go for the promotions they want.
"Watching their development and being a small part of it is so incredible."
"I appreciate every day that Steph and I are the leaders of the rendezvous and all that we have accomplished together in the last year."
Stay tuned to the blog to learn about Steph Spence and more of the badass women of Whistler Blackcomb in part three later this week.
—
Read part one of the badass women of Whistler Blackcomb >>> https://bit.ly/3kToeuU