Happy International Women's Day to the women of Whistler Blackcomb who helped to save our season and keep us open as we faced our biggest challenge.
Though we have many women to show our gratitude towards for keeping our communities safe, we're celebrating the contributions of some of the leaders in our company by sharing the personal stories of the badass women of Whistler Blackcomb.
Happy International Women's Day.
Thea Zerbe
Assistant manager of sustainability, Thea Zerbe is one of the many badass women at Whistler Blackcomb. Her role is driven by helping the company reach its Commitment to Zero goal: achieve a zero net operating footprint by 2030. She is also a founding member of Mountain Mentors, an organization that facilitates one-on-one mentorship and is committed to self-development and support in the backcountry.
Not afraid to roll up her sleeves and perform a waste audit (a nice way to describe digging through trash), sit down for a meeting with Fleet mechanics, or pitch an idea to senior leadership, Thea tackles a huge variety of issues in the name of sustainability on a day to day basis.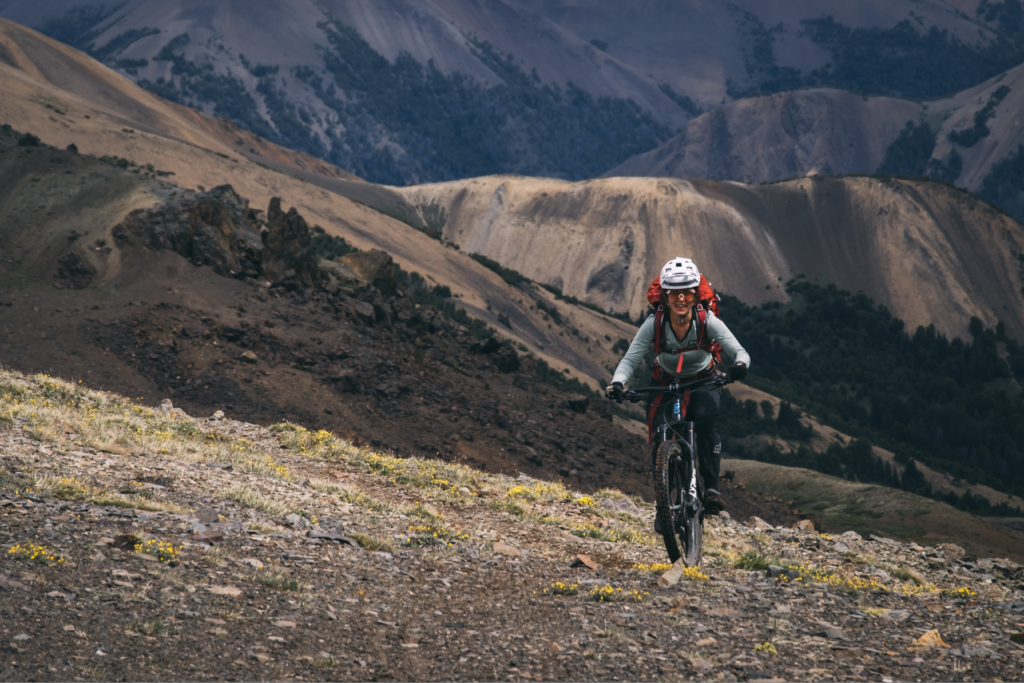 Starting out her career with Whistler Blackcomb as a professional ski patroller on Blackcomb, she transitioned to her new management role in February of 2020, building on her previous experience in the field of sustainability with AWARE – Whistler's environmental charity. Her latest badass achievement? In the past year, Thea has helped divert over 727 tons of waste from landfill from our operation. That is the weight equivalent of roughly 727 Blackcomb Gondola cabins. Thea was also instrumental in helping to process Emergency Relief Grants for staff in need with the onset of the COVID-19 pandemic.
Hey Thea! What have you done this last year to keep us safe and to help us save our season?
Approximately three weeks after transitioning into my role, the resort closed due to the pandemic. We have had to almost completely reinvent our operation over the last year. Every system we had in place was re-imagined through a lens of health and safety for our staff and guests, and sustainability was no exception. I worked with our Health & Safety department to make sure we could continue working towards our Commitment to Zero goals in a safe way. The huge increase in single use items presented a challenge to remain aligned with our goals, however with a quick pivot and an 'all hands on deck' mentality, we have remained on track to reaching zero waste to landfill by 2030.
What does it mean to be a badass? Do you have any advice for other women coming into the industry?
Don't compromise your values and always stay true to yourself. You belong here. When you are given a window of opportunity, step up and go for it. Don't let others' perceptions of what you can and can't do sway you, and don't let self-doubt creep in. Another very practical piece of advice for women entering a male-dominated industry is: find mentors. I have had many so far in my career – formal and informal, female and male. Find people who have walked the road before you and learn everything you can from them! Mentors are a wealth of knowledge.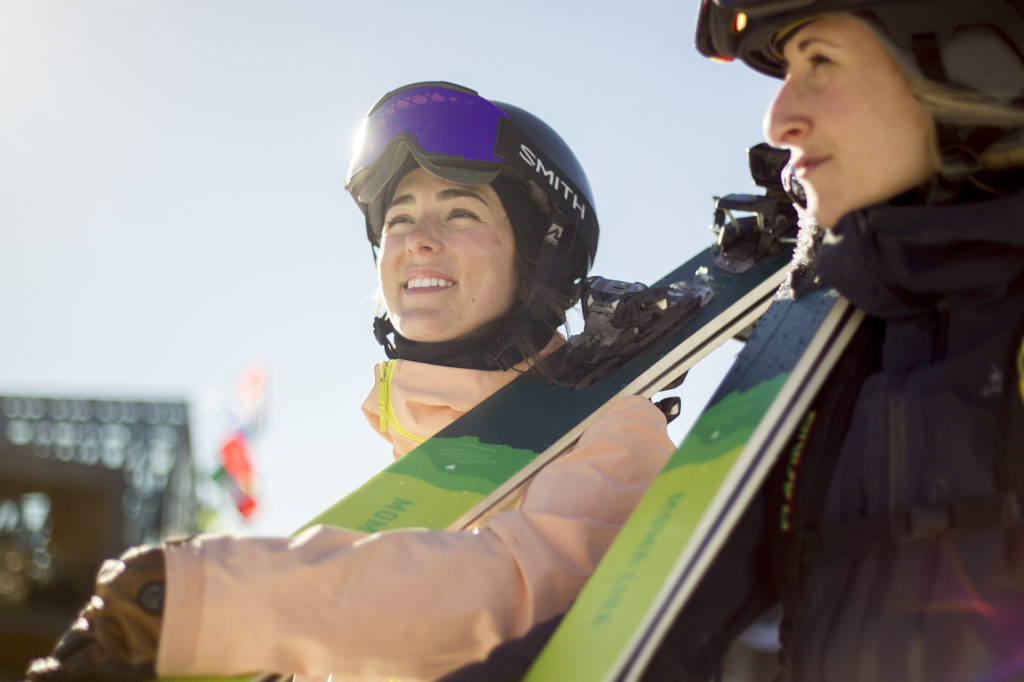 Deidre Potter
Deidre – known fondly as Dee – is originally from Newfoundland. This badass moved here in 2005 for 2 years, when she was originally working as a hairstylist. After a brief decade in Australia, Dee moved back in 2015 to raise her children in Whistler. Starting in The North Face, Dee now runs Summit Retail and Rentals as well as Troy Lee Designs.
A mom of two girls and a boy, Dee is known for her tenacity. She entered her field determined to succeed and prove to all those in her path that she deserves her spot in the industry. Outside of work, Dee is an accomplished ultra runner. For us mere mortals, that means she literally runs ultramarathons (she has run 17 so far). Dee initially started running as a way to cope with postpartum depression. 5km jogs turned into 20km runs, and now she runs 100km distances. For Dee, running creates a space where she can go where she can debrief with herself. No matter the distance, she'll run until she arrives in a place where she becomes the best version of herself, for her work, her family, and her own personal well-being.
So why is Dee a badass? In case we haven't convinced you already, Dee creates trail running events and runs fundraisers to help give back to the Whistler community. She launched the Salomon Learn to Trail Run Series in North America, and works closely with the Downhill Derelicts. Dee was searching for an initiative to integrate with the Whistler community, and came across this free-riding fraternity who wanted to donate to the Whistler community they loved so much. Working together, Dee and the Derelicts have been raising money for Whistler Adaptive Sports Program, which offers programs for people with disabilities to get outside and enjoy the mountain, as well as the Hawkes Program, which serves to help first responders and military personnel with post-traumatic stress disorder.
Dee has also integrated mental health wellness as a key pillar of workforce management. She has implemented a 'mental minutes' strategy in her store, where a team member can step away from an immediate stress they may be experiencing, and just take a minute or two to decompress. During this time, everyone else will step in and cover for them to allow that staff member the opportunity to step away from the floor without it being docked off their lunch or feeling they let the team down. For Dee, staff wellbeing is paramount. Her goal is to get to the end of spring skiing season and say "we did it". To achieve this, she is equipping her staff with the tools they need to succeed, to stay healthy, engaged and avoid the burnout.
Everybody you interact with in a day should be able to walk away from their interaction (with you) feeling good about themselves.
This is the mantra she teaches her staff to live by.
Do you have any advice for other women coming into the industry?
You don't necessarily need to be the strong-armed woman to forge ahead. You can lead with emotion, retaining your soft skills and bring that into the workplace. Many females out there are scared to be emotional or true to themselves, but it can bring a lot of strength to a leadership role. I have seen a massive shift in the last ten years witnessing strong female leaders rise. There has been a lot more emphasis on the balance of genders in management. And remember – you don't need to be a runner to just get out there and run!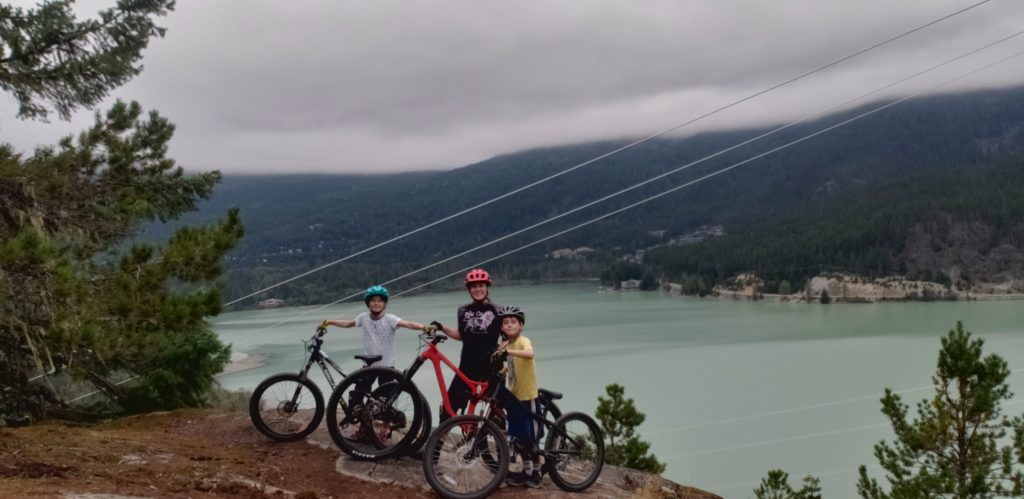 Lia Fowler
Arguably the OG badass, Lia Fowler stands atop almost three decades of doing some of the hardest jobs on the mountain. She has remained with the company through five acquisitions, running three divisions in some of the least glamorous, but most essential departments. Lia single-handedly managed staff housing when there were no house advisors or help staff, and presently runs the cleaning crews during the COVID pandemic. This has been an immense challenge as Lia has had to source new cleaning products, staff the cleaning crews and implement a whole line of operating procedures. A go-getter who is definitely someone you want to eavesdrop on in the bar, Lia is a certified badass woman of Whistler.
On any given day, Lia could be running roads and parking, industrial cleaning, organizing the base areas and/or towing a vehicle. Even now, Lia is learning something new every day. Each day on the job presents new challenges and opportunities to learn. Everyone refers to her as 'Mom', and it's clear why her ethic, kindness and humour light her up as a mother figure to everyone in her crew.
Do you have any advice for other women coming into the industry?
Believe in yourself, no matter what anyone else says, stick to your values and never doubt your ability. Men are great at taking risks, saying 'yes' and pretending they know more than they do, and women tend to be more transparent with their abilities. Women should take these leaps of faith too. People should know that women can do hard manual labour just as well as men, and sometimes better. Crucially, they do it with pride, no matter what the job is.
What have you done this last year to keep us safe and to help us save our season?
You can't make cleaning glamorous, it's not. Especially during pandemic. This is the toughest year we've had – and also the first year in 6 years we've had full staff. For us, the work never stopped during the pandemic, even with the full resort closure we had no time off at all. We supported other departments by bringing them in and working together. My role was primarily involved in the sourcing of sanitizing equipment, researching disinfecting kits, and implementing new procedural cleaning measures such as fogging.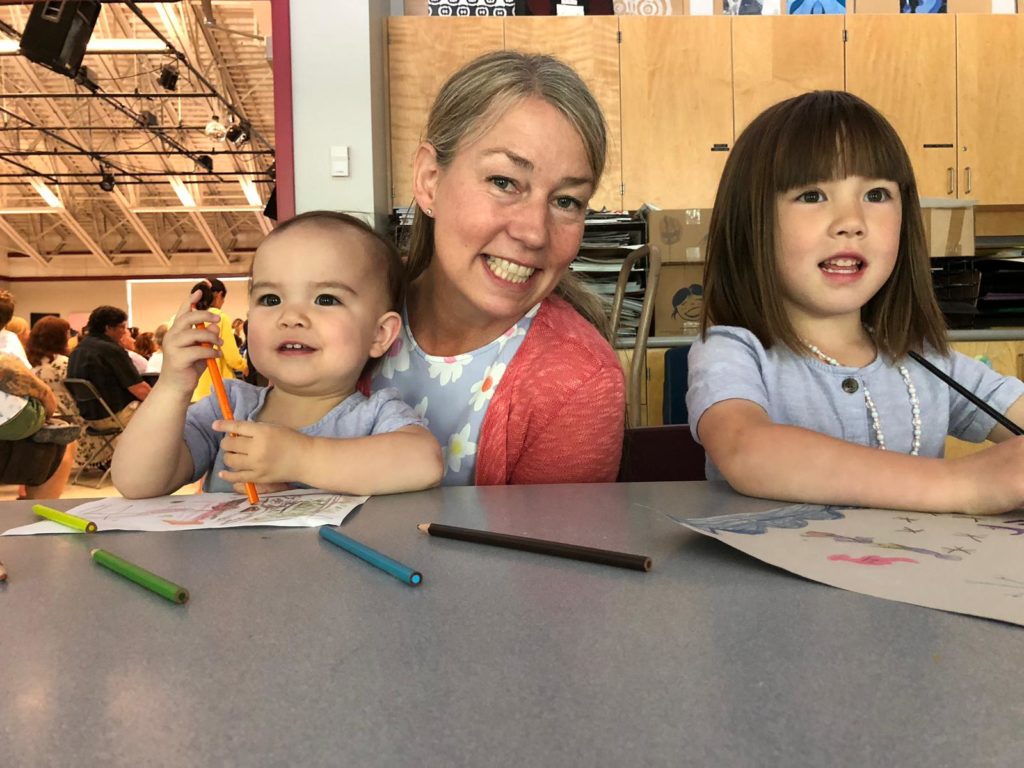 Stay tuned for more stories on our phenomenal women of Whistler Blackcomb later this month.