There's a talented crew who rise after sundown, rake the white carpets and chisel perfect angles in the pursuit of maximum air time. A builder's job is a task with little glory, but it's a critical piece of what puts athletes on podiums and names in lights—including ours.
Whistler Blackcomb is a top training ground for park riding. With strong snowmaking, and a consistent stream of blessings from Mother Nature, this resort lends itself to the soft landings athletes need to boost a jump again, and again, and again.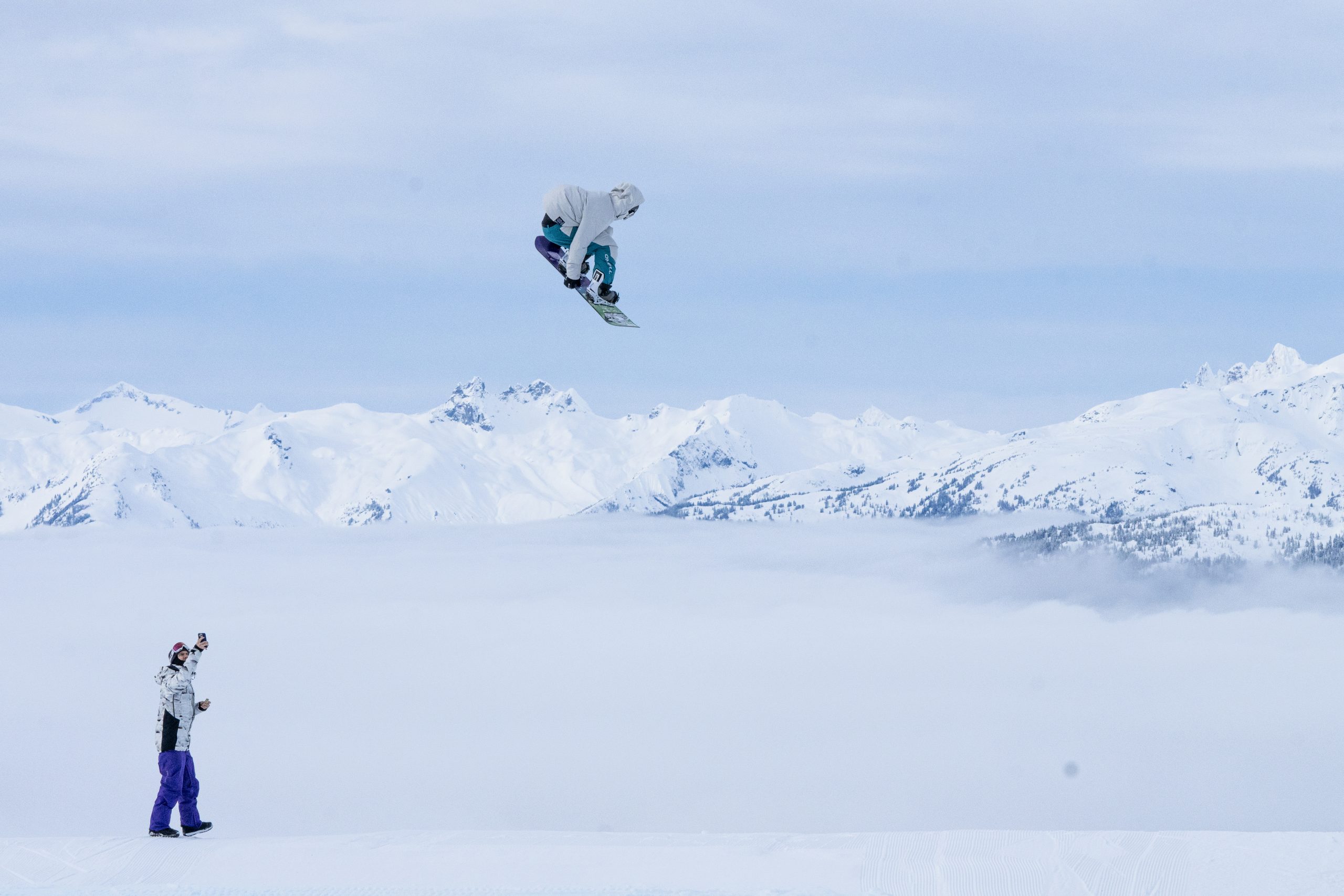 Terrain Park Manager Mark Allas pulls together the groomers, snowmakers and events staff needed to make the magic happen. In an Olympic year, this means Snowboard Canada head coach Chris Witwicki can be found hovering around a white board in our alpine offices with Blackcomb Terrain Park groomer Ty Weed and well-known contract course creator Charles Beckinsale.
The Olympic course builders release plans for what they've created to national teams in advance of each Olympics, so the crew can replicate for practice. While every build is different, as terrain and snow qualities are unique to their location, our crew has made creating of recreating the experience of each build, so the athletes can turn their canvass into an art form.
There are companies who build high-tech with three dimensional models. Our builds are assembled off several lifetimes of knowledge, collaboration and the support of a big mountain's infrastructure. The perfect blend of manmade and natural snow then comes together and within a handful of weeks the riders are providing feedback for little tweaks.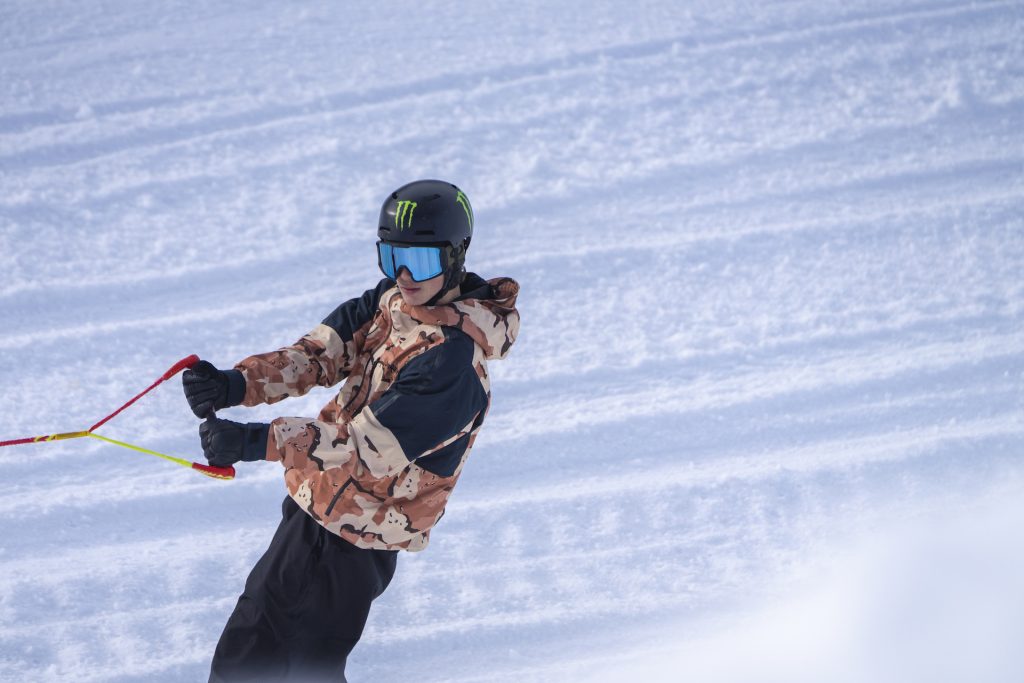 Athletes are trying to go higher, not further these days. In years gone by, jumps pushed the 100-foot mark, but as tricks hit the triple or quad 1800s, builders need to craft steeper jumps for more amplitude. That means a lot of conversation, hand and machine work—yes, those sides are sliced in with a chainsaw—and there is a bit of exact geometry at work too.
With the Snowboard Canada team's big final practice session now in our rear view, its clear the effort pays dividends. Canadians racked up medals at X Games, local athlete Finn Finestone took a top podium spot on the U.S. Revolution Tour stop in Mammoth, and as we launch into the Olympic games there are high hopes.
Here's a look at the athletes and the builds that gave them all a little pre-game boost this January.
—
Behind the XL/Pro Build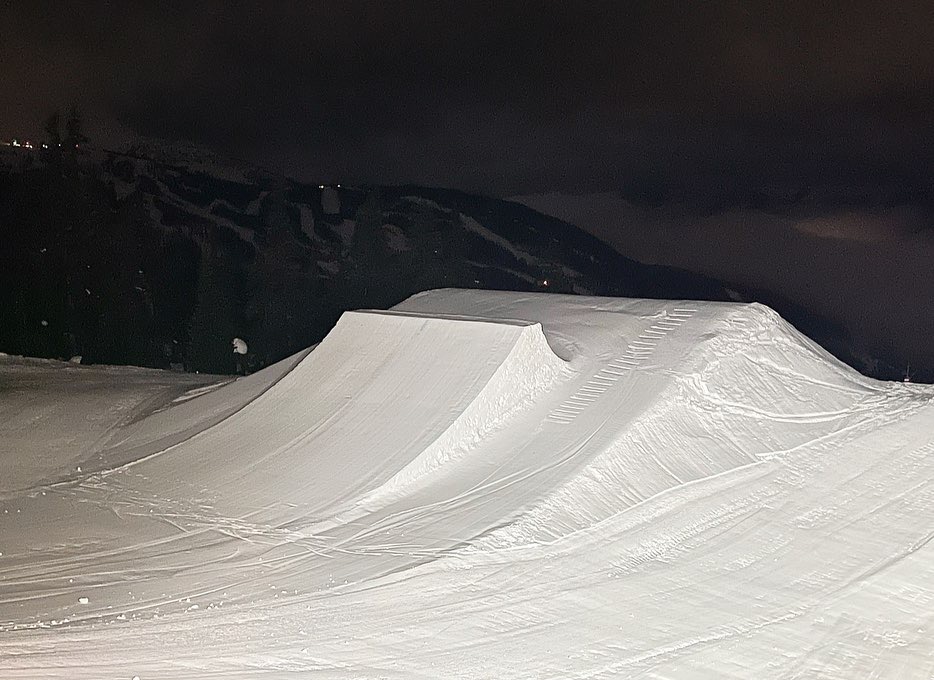 Shack Left – This 'Shack" is named after a famous American basketball player? Guess again. The jump takes its name from its location on the left of the DJ Shack, which used to sit in Blackcomb Park.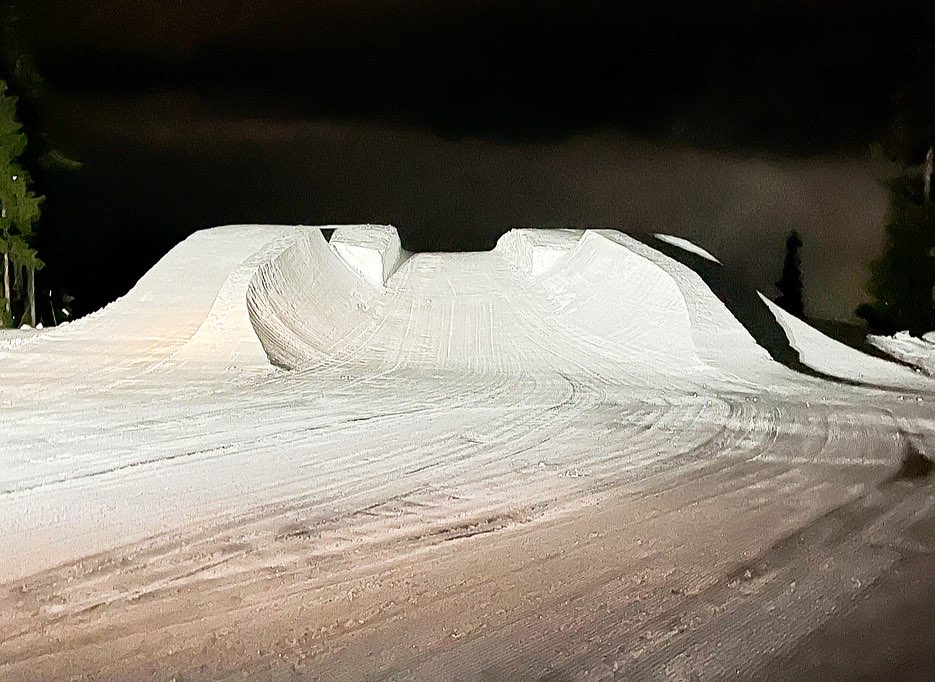 Chairhit Jump – This epithet is strictly locale-based. The old Catskinner Chair used to run atop the jump line forcing the Terrain Parks team to literally build the jump around the lift, which then became a rather fitting "Chairhit."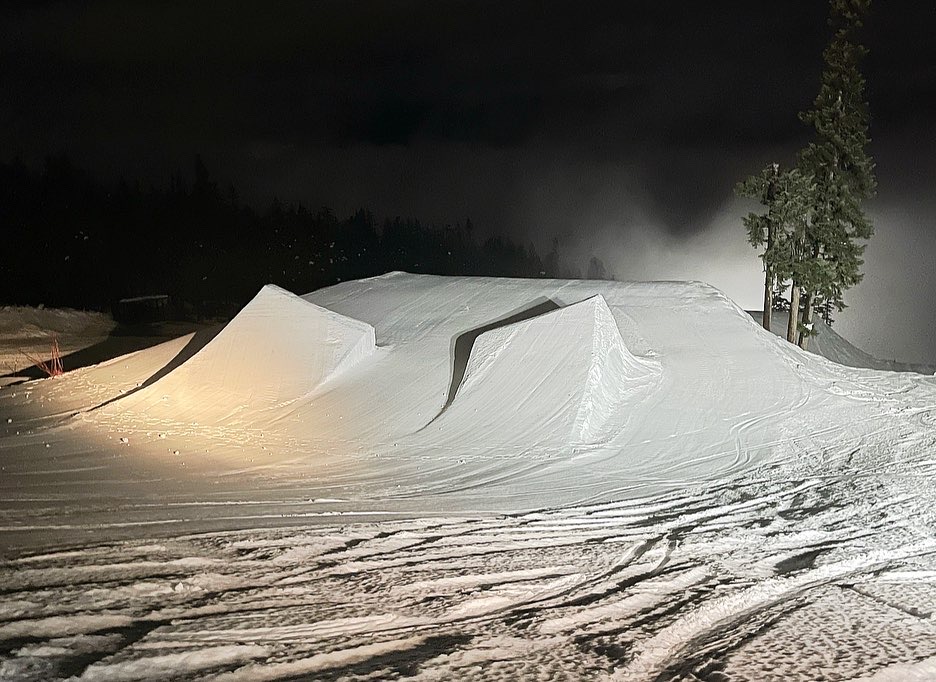 Korea Jumps / Twisted Sisters – This new style of jump was first introduced at the 2018 Winter Olympics in South Korea.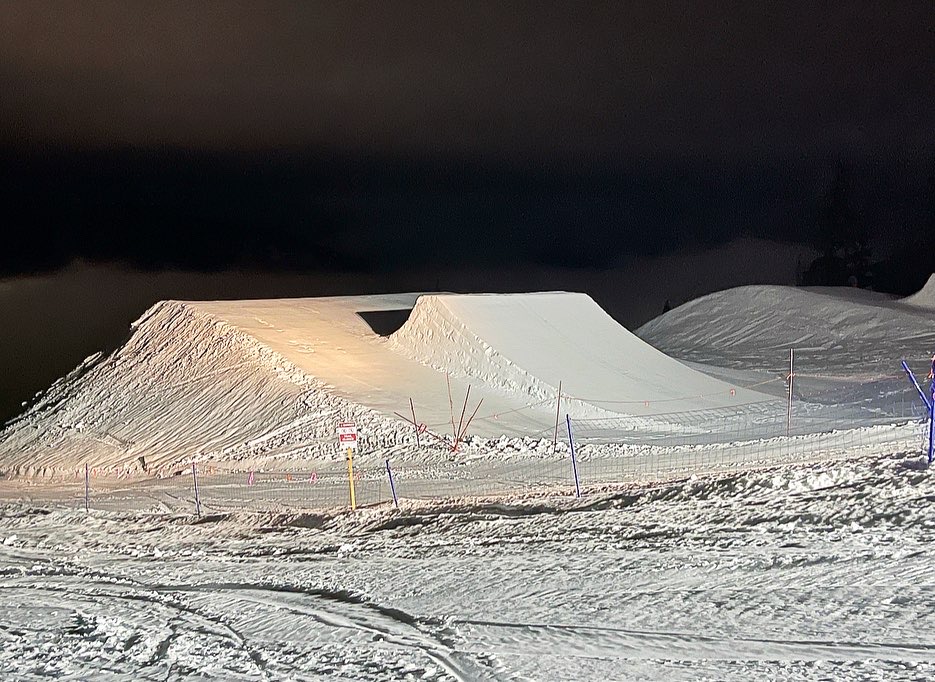 Kong – Blackcomb's famous King-sized jump got the most fitting name in the books: Kong. The focus for this beast is safety. Over the years, the transition has been adjusted a fair bit. The steeper landing appears to be the ticket to a safer entry and exit. It's all about safety for this crew.
—
Sending a sincere thank you to everyone on the Whistler Terrain Parks crew and good luck to all the athletes representing Team Canada at the 2022 Beijing Winter Olympics. Give'r