Everyone needs a little unwinding from time to time, and if you've been hitting the slopes all day, you'll need a warm, soothing experience. Whistler day spas are a fabulous way to get in some relaxation and self-care time, but you have plenty of options 
Here are a few of the best places to relax in Whistler: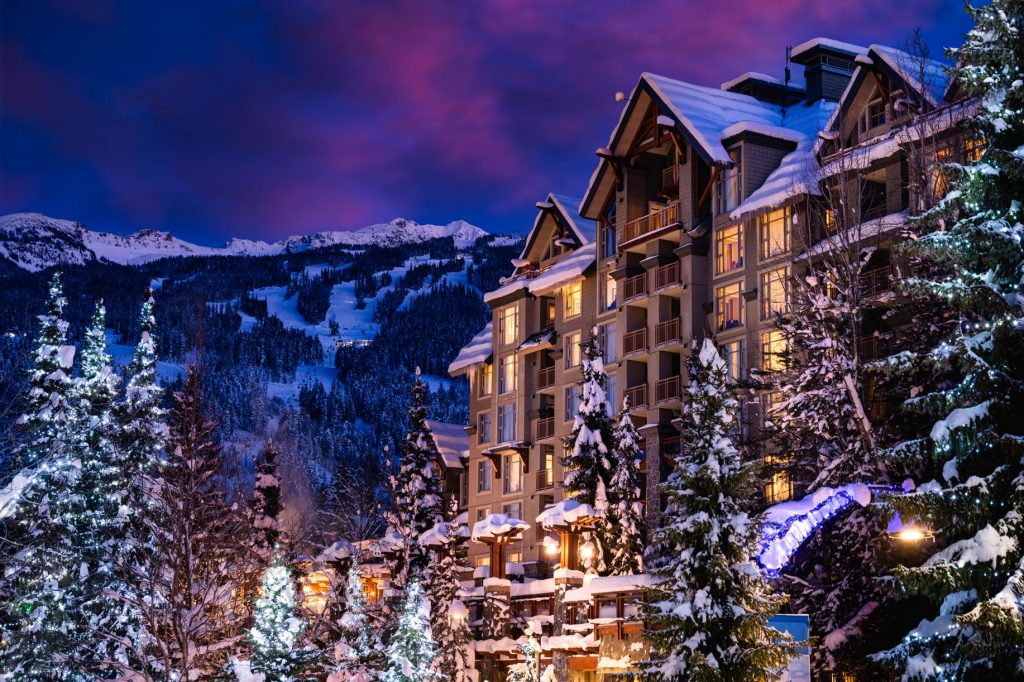 Vida Spa at Fairmont Whistler 
This elegant spa is a fantastic place to stop and enjoy a relaxing facial or massage. The spa is open seven days a week and focuses on providing a soothing atmosphere. They offer several options for groups or couples so you can enjoy relaxing with others. A great choice is the Swedana treatment. The Ayurvedic massage, steam cabinet, and herbs will leave you feeling amazing after all the hard work of skiing or snowboarding.  
Whistler Tasting Tours 
Enjoy a calming stroll through Whistler for a progressive lunch, with each course in a different restaurant. It's a fun way to see the local sights, enjoy a variety of dishes, and walk off any extra calories you didn't use on the slopes. In addition to the lunch tour, Whistler Tasting Tours offers a Finer Things Dinner tour and a Hidden Gems Dinner tour. 
You can enjoy it on your own and make new friends or go as a couple. Even family groups can have fun on these tasting tours.   
Scandinave Spa 
One of the top Whistler spas, Scandinave is a unique spa centered on nature. The main attraction here is the thermal experience. You'll enjoy the eucalyptus steam baths, a range of saunas and hot baths to lower your blood pressure, increase perspiration, and cleanse the body. 
After the heat, it's time for cold to close your pores and flush out toxins. Enjoy a Nordic waterfall or shower and cold plunge baths to complete this step of the thermal circuit. It's refreshing and stimulates your body to release endorphins. 
Finally, it's time to relax in front of the spa's fireplace or in the solarium. You can also stretch out in the yoga studio or get a relaxing massage to finish up your day. 
Taman Sari Royal Heritage Spa 
If you've never experienced a Javanese-style spa, you're in for a treat. This spa has two locations, so you can be sure you'll get an appointment. 
All spa treatments are unique to Java, using exotic flowers and essential oils to create the perfect sensory experience. You'll enjoy a Javanese Massage if you choose the traditional treatment, but there are also other options, including a sauna and jacuzzi. 
Forged Axe 
It can be tough to truly let go if you've got some aggression built up in your body. The perfect way to release that negative energy and make it fun is to head to Forged Axe, where you'll enjoy throwing axes at targets and getting out any pent-up feelings. 
This is a guided experience, so you'll have an axe-throwing coach to teach you how to throw correctly and do trick throws. You'll even learn how to score in a match and get a chance to participate in a tournament. It's a great way to let off some steam. 
Whistler Day Spa 
Another popular spa can be found inside the Pan Pacific Village Centre Hotel. The Whistler Day Spa is popular for its facials and massages, but it also offers a hot tub, sauna, and pool. These are available as a package with a regular massage or facial. 
Here, you can order a mountain recovery massage to help eliminate the muscle aches and pains from your day on the mountain. They also provide relaxation and stress relief massages for their clients, using aromatherapy to help you relax even further. 
You're not alone if you feel the wind and snow have been particularly harsh on your face. The spa provides special customized facial treatments to help your skin recover from the conditions it's been through. 
Four Seasons Spa 
Located in the Four Seasons Hotel, this spa will get you ready to head back up the mountain. You can order an Après Mountain Massage that focuses mostly on the lower body, which takes the brunt of the work required for skiing. Your massage therapist will use hot stones, towels, and peppermint to help your entire body relax and feel good. 
In addition to the usual spa services for women, the Four Seasons spa provides men options. They can enjoy a sports massage, custom facial, or masculine nail care services. You may want to ask about their spa packages, as well. 
Whether you're looking for a great massage or a wonderful sauna experience, there are plenty of ways to relax in Whistler. Whistler spas have more than a few services to offer, but it's not just about Whistler day spas. Check out the incredible restaurants in the area, take a walk around the village, or enjoy a thermal experience. You'll love it!