After another legendary winter of skiing and riding, Whistler Blackcomb is celebrating a return to summer sunshine, experiences, and events. Operations will look a little different this season, with rolling lift closures related to construction as we upgrade Fitzsimmons Express, but guests will still be able to enjoy the magic of our sightseeing experiences, the excitement of our world-class bike park, and the many events and activities that make this season so special, including ziplining, kids adventure zones, bear tours, hiking, trail running, and so much more! 
Summer Products and Experiences
Riders rejoice! Whistler Mountain Bike Park will officially open on Friday, May 19 (Hours of Ops 10am –8pm), with Whistler Village Gondola serving as the dedicated uploading point for the Fitzsimmons Zone of the park. Trails in the Fitzsimmons Zone will be accessible from day one. Guests can purchase bike park passes at any Guest Services location in Whistler Village. Guests with pre-purchased bike park passes that are loaded to the same profile can head straight to the lift line. On June 10, Creekside Gondola will open for Bike Park users, providing additional uploading capacity. At this point in time, the Garbanzo and Creek Zones of the Whistler Mountain Bike Park will also open to guests, offering expanded terrain and 11kms of brand-new trails to explore in Creek Zone! Peak Express and its Zone are also targeted to open June 17 (dependent on snow melt in the alpine).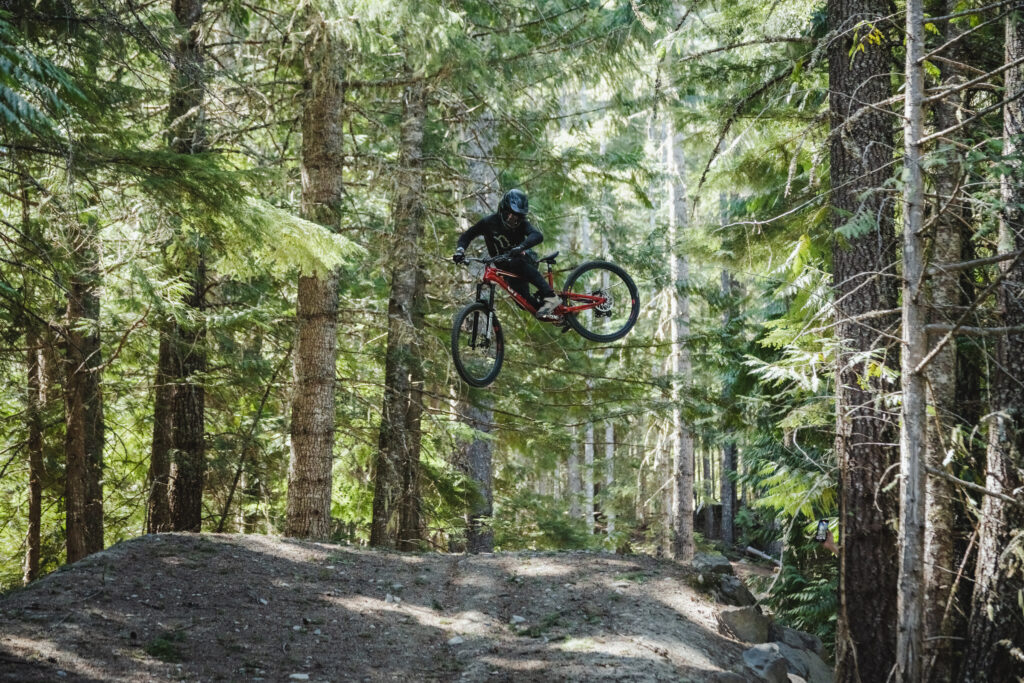 Summer sightseeing on the PEAK 2 PEAK launches June 10, with hiking trails available as snowmelt permits. Uploading for sightseeing and related experiences will be exclusive to Blackcomb Gondola in Whistler's Upper Village. Guests can then access PEAK 2 PEAK Gondola, Whistler Village Gondola (download only), and Peak Chair (date subject to change depending on snowmelt and trail conditions), from which guests will be able to access the Top of the World Summit experience, alpine hiking trails, Cloudraker Skybridge and Raven's Eye Lookout. This will continue through to September 10. Sightseers will not be able to upload via Whistler Village Gondola or Creekside Gondola; however. Downloading will be available at both Blackcomb Gondola and Whistler Village Gondola until Whistler Village Gondola closes for required maintenance on September 5.
Early Booking Sightseeing Offer: Purchase a 360 Experience Pass before June 30 for the best rate. 360 Experience Passes are valid from June 10 – Sept 24, 2023, and include spring sightseeing on Blackcomb from May 20-22.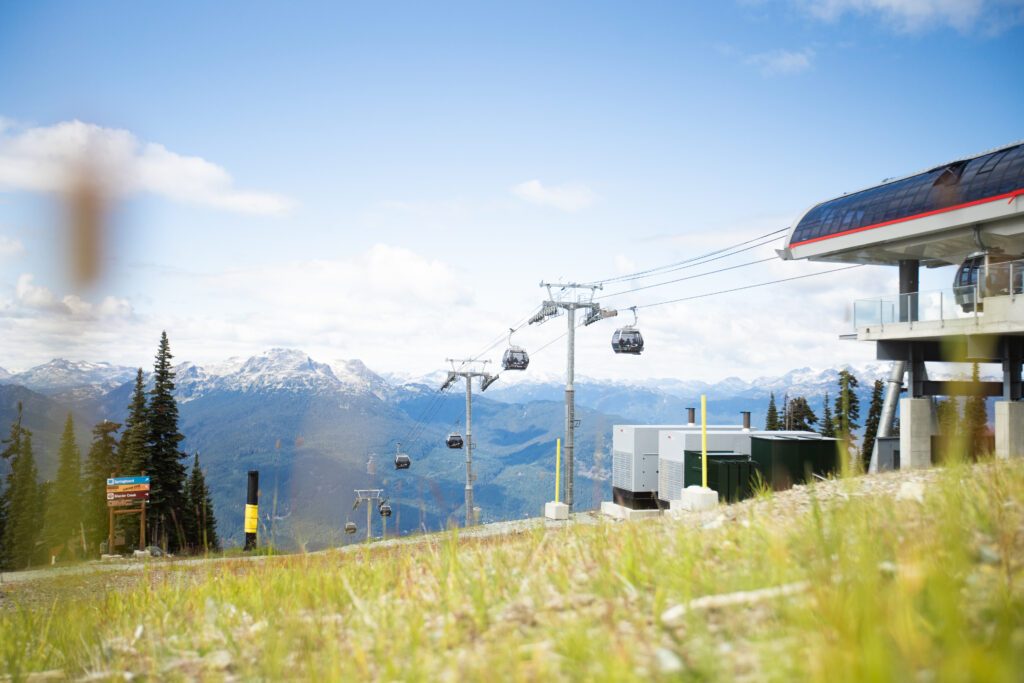 On top of this, there are even more incredible summer experiences you can enjoy on our majestic mountains:
Tickets and Passes: Pick up your ticket and/or pass early at any of our Guest Services locations to be ready to enjoy the day!
Whistler Village Guest Services (next to Whistler Village Gondola) is open 7 days a week:
Now to May 18, 9am to 5pm
As of May 19, 9am to 8pm
Upper Village Guest Services (in the Blackcomb Daylodge):
May 19 – 22, 9am to 5pm
May 23-June 16, CLOSED
As of June 17, 9am to 5pm, 7 days a week
Creekside Guest Services (at Legends Hotel)
Closed until June 10
As of June 10, 9am-7pm, 7 days a week
Purchasing a ticket? Buy online in advance to get the best rate! Visit our Express Lift Ticket Pick-Up locations to have an expedited experience.
Operations – Know Before You Go
Fitzsimmons Express: Construction to upgrade Fitzsimmons Express will continue throughout summer and into the fall; it is projected to open in time for winter 2023/24. The lift will be upgraded from a 4-pack to an 8-pack, which will allow for increased upload capacity out of the valley and will be a game-changer for Whistler Mountain Bike Park once completed.
Lift Schedule: Due to construction and maintenance work that must be completed this summer, there will be temporary rolling closures for some of our lifts. The full schedule follows below.
Bike Park
May 19 – June 9: Whistler Village Gondola to Olympic Station spinning from 10am to 8pm.
June 10 – September 4: Whistler Village Gondola, Creekside Gondola, Garbanzo Express from 10am to 8pm.
June 17 – Peak Express will open. The bike trail will open once snow melts and conditions allow for riding. Additional lift ticket required for Top or the World access. More details later this summer.
September 5 – September 24: Garbanzo Express and Creekside Gondola spinning 10am to 5pm. Whistler Village Gondola will be closed for maintenance in preparation for the 23/24 winter season.
September 25 – October 9. Creekside Gondola will be the only lift spinning for bike park users. The lift will spin from 10am to 5pm. Whistler Village Gondola will be closed for maintenance. Fitz/Lower Garbo Zone egress option is a 4.8km pedal to Creekside.
Sightseeing
May 19: Excalibur Gondola spinning from 11am to 4pm.
May 20-May 22: Blackcomb Gondola and Excalibur Gondola spinning from 11am to 4pm.

Please note, we recommend uploading for sightseeing this weekend via Blackcomb Gondola, located in the Upper Village. There will be no uploading from WVG. Guests can purchase and collect tickets from the Blackcomb Daylodge Guest Services, also located in the Upper Village

May 23-June 9: No sightseeing available on either mountain.
June 10 – September 10:

Upload exclusively via Blackcomb Gondola in Upper Village.
Access to Peak 2 Peak, Peak Express.
Whistler Village Gondola is available to sightseers for download only until September 4.
For guests who have a FEAST ticket, upload via Whistler Village Gondola is permitted Friday-Sunday after 4:30pm.
Be sure to visit our Hours of Operations page to familiarize yourself with the summer and bike park sections, as well as our Trail and Live Lift Status page. For real-time operational updates, follow our Mountain Ops Twitter feed.
Adrenaline Pumping Events
Whistler Blackcomb will host a variety of events this summer. They include:
WMBP's Creekside Opening – June 10 (conditions permitting, details coming soon).
Oakley Week – July 6-9 (details coming soon).
Phat Wednesdays Presented by Kokanee – Mountain bike races on select Wednesday evenings throughout the summer.
Crankworx – The world's largest mountain bike festival comes to Whistler July 21-30.
To stay in the know, keep an eye on our Events Page.
Epic Passes on Sale Now
2023/24 Epic Pass options are now available to purchase at the lowest price of the year – but hurry! Prices go up after May 29. If you love to ski Whistler Blackcomb, Heavenly, Northstar, Stevens Pass, Vail, Breckenridge, Park City Mountain, and more great resorts, there has never been a better time to be an Epic Pass Holder. And don't forget – Epic Passes include Epic Mountain Rewards for 20 percent off on-mountain food and beverage, lodging, group ski and ride school lessons, equipment rentals and more. Pass Holders also receive summer benefits at eligible resorts, including summer scenic gondola rides, 20 percent off summer food, lodging, bike rentals and golf. Get all the details here.
Stay in the Know!
If you haven't already done so, please visit our Hours of Operations page to familiarize yourself with the summer and bike park sections. Be sure to follow us on Instagram, and Facebook, for operational updates, and make sure to keep an eye on our Mountain Ops Twitter feed.
Whistler Blackcomb operates on the unceded territories of the Lil'wat Nation and Squamish Nation who have lived on these lands since time immemorial. Our team has deep gratitude for the opportunity to live and work in this beautiful place, colonially known as Whistler. This is a gift that is shared with both the Lil̓wat7úl and Sḵwx̱wú7mesh. We encourage all guests of the resort to visit our friends at the Squamish Lil'wat Cultural Centre for an opportunity to respectfully learn about these lands, their people and culture.